Before writing down my opinion which you will find towards the end of this write up, l first of all want you to have a good picture of the subject matter.
I want you to see the remarks made by those who support the Bishop and those who don't, so that you can relate very well with my opinion and will be objective in analyzing it.
Last week, Twitter was abuzz after Pastor David Oyedepo, the Bishop Living Faith Church aka Winners Chapel international mentioned that those who fail to pay their tithes are under a curse.
The wealthiest cleric in Nigeria according to Forbes list made this announcement on his Twitter handle on Thursday 16th of July.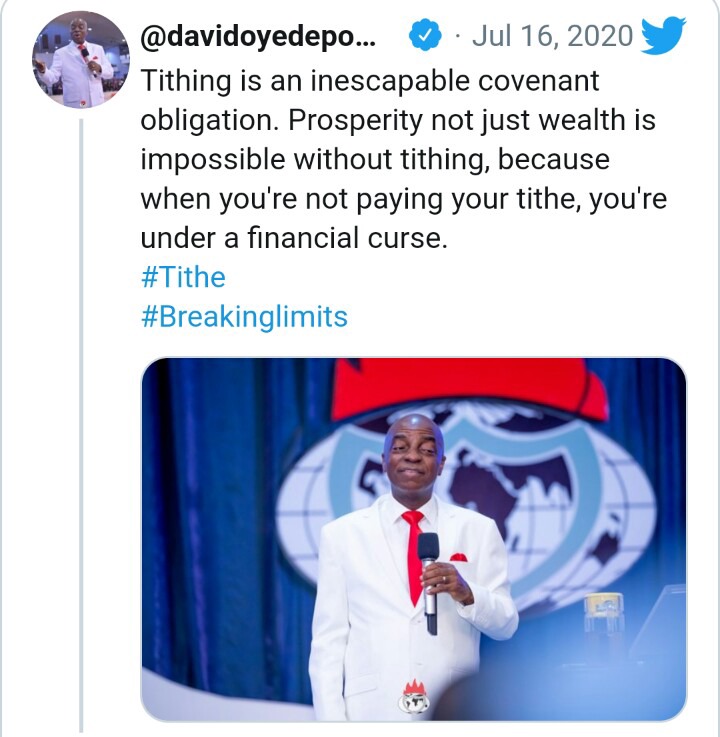 His tweet generated contradictory remarks from Daddy Freeze and host of others, who made their points using verses from the Bible they think best explained the point they were driving at. Below are some of the skeptic remarks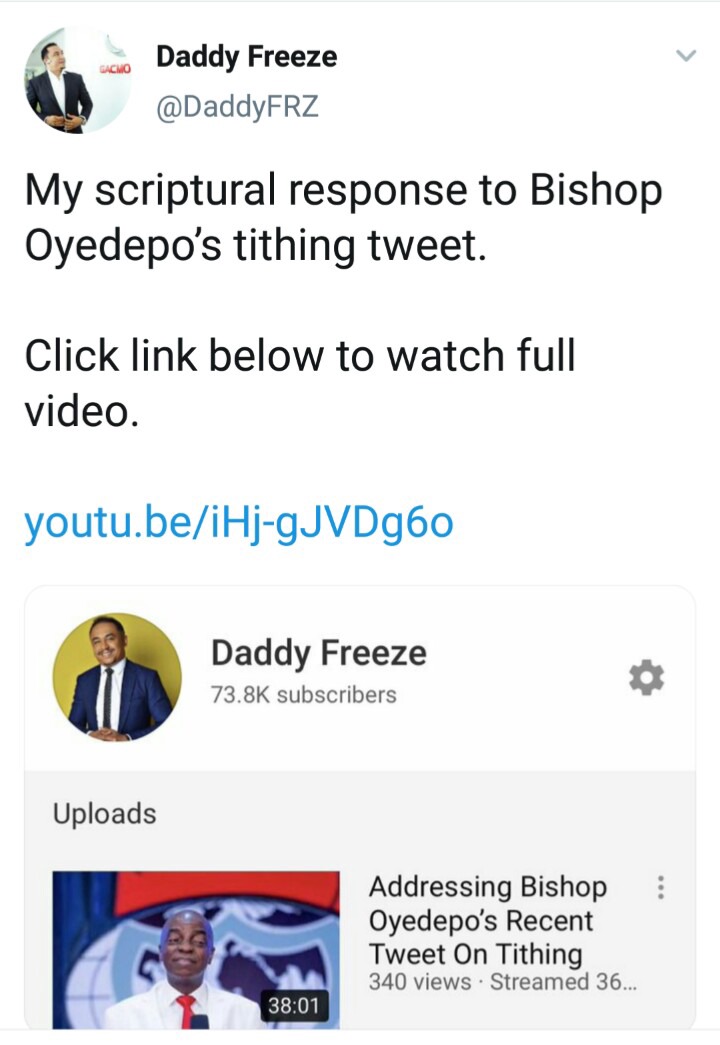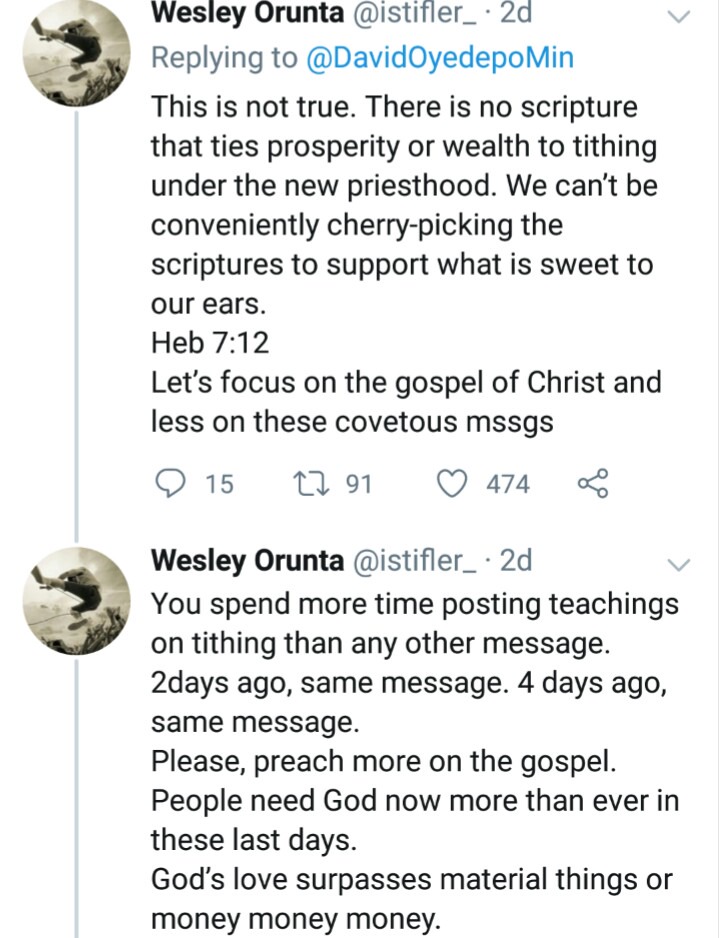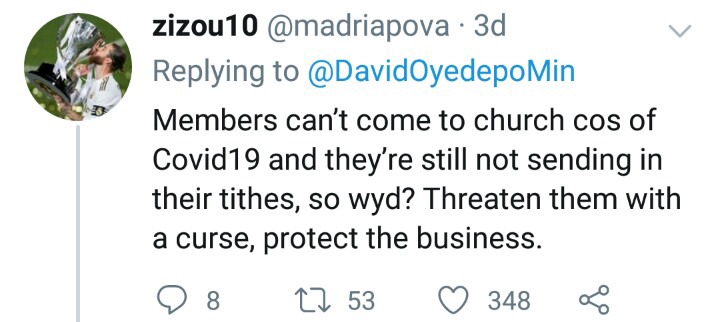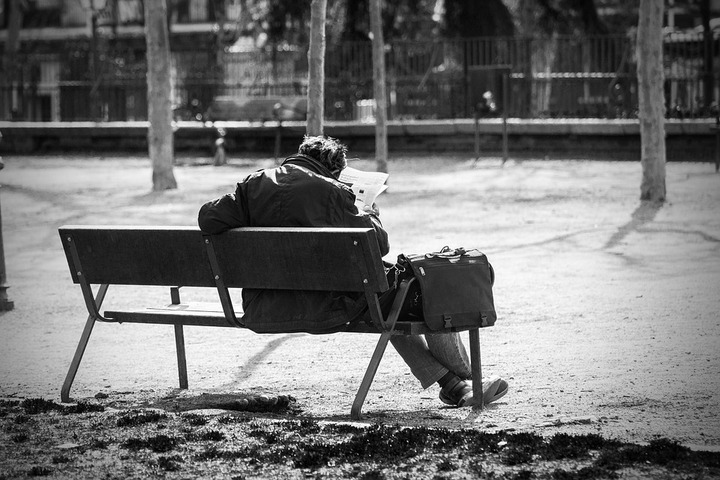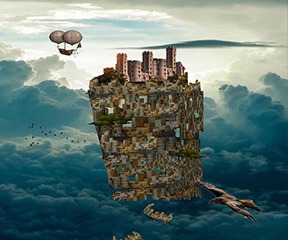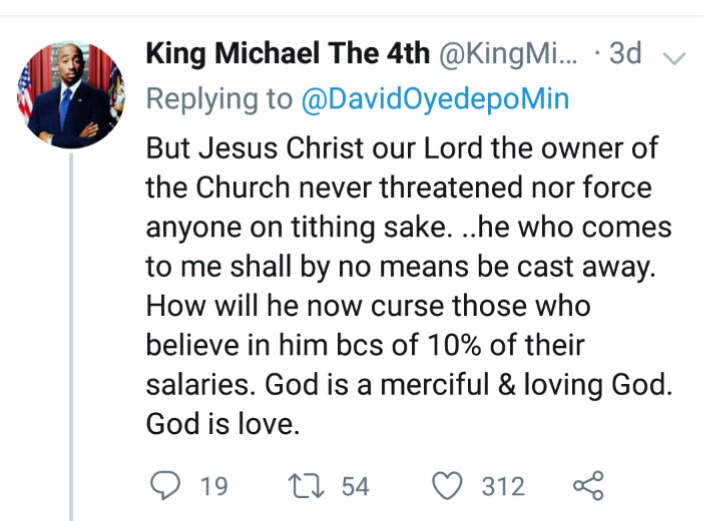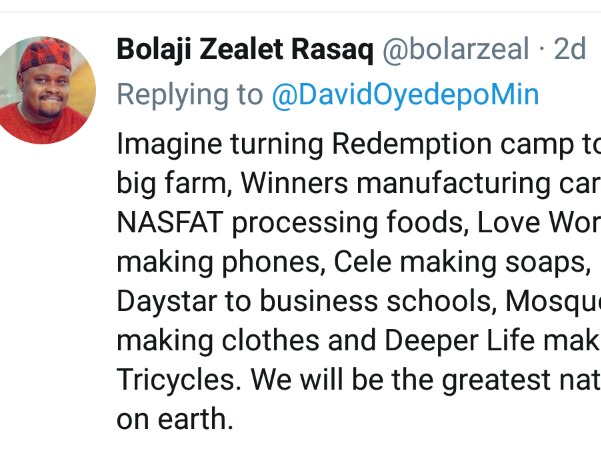 People who believed in the efficacy and durability of miracles that comes with tithing replied those contradictory remarks. See some of the replies here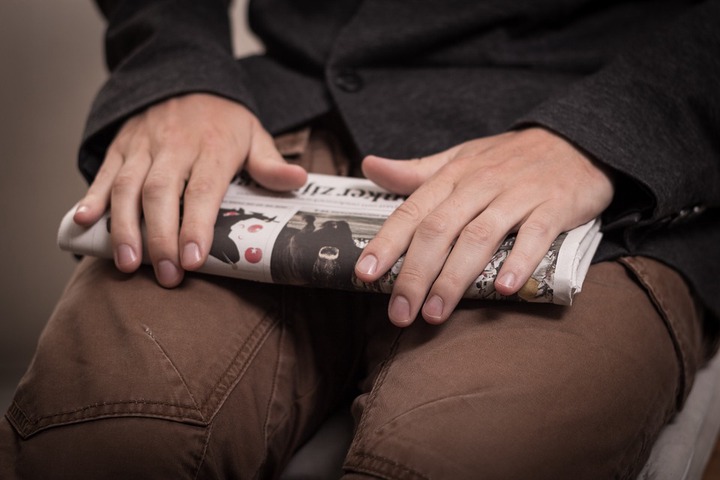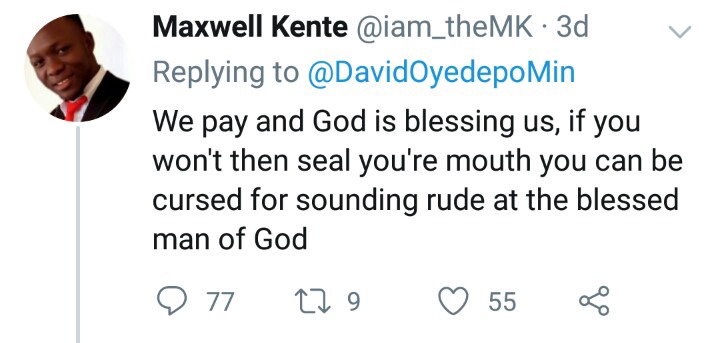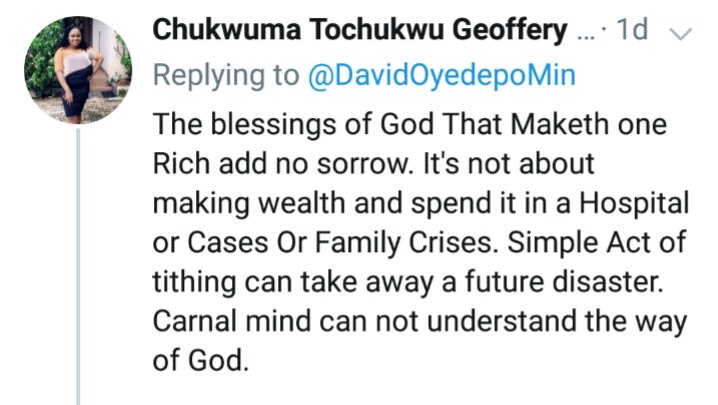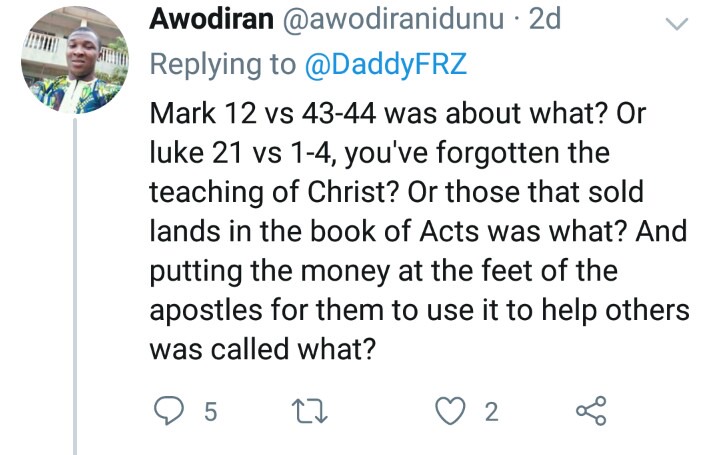 People have since come up with comparisons and meme(s) and most makes mockery of what the man of God said. One example of the meme(s) is captured below , together with the replies that supports or disagrees with the statement of the Man of God.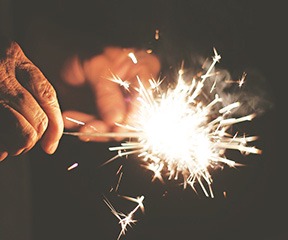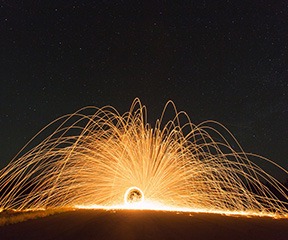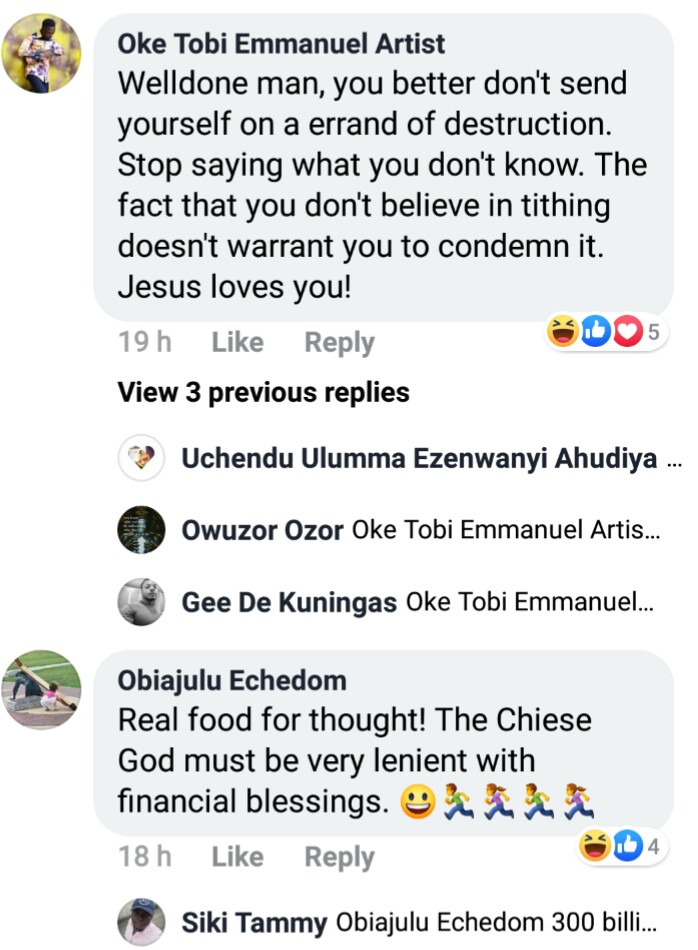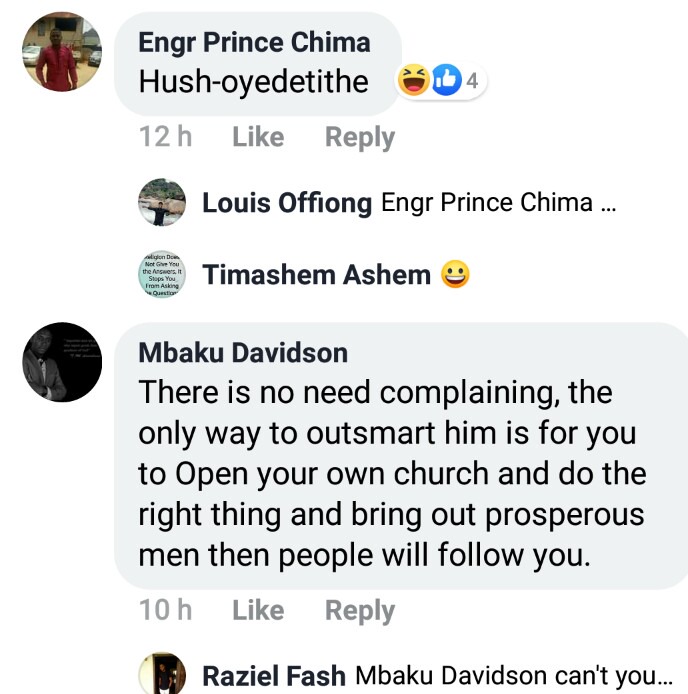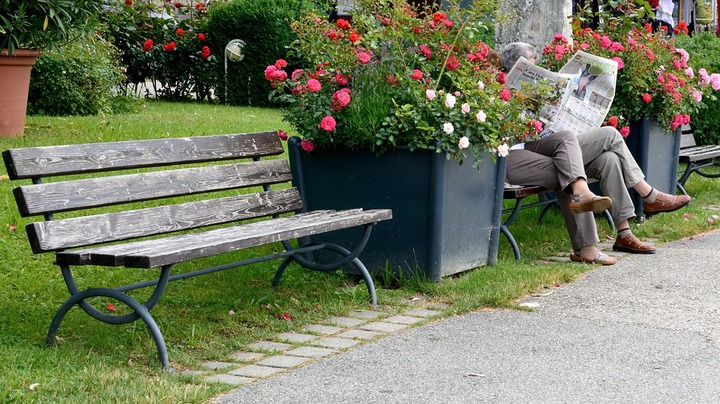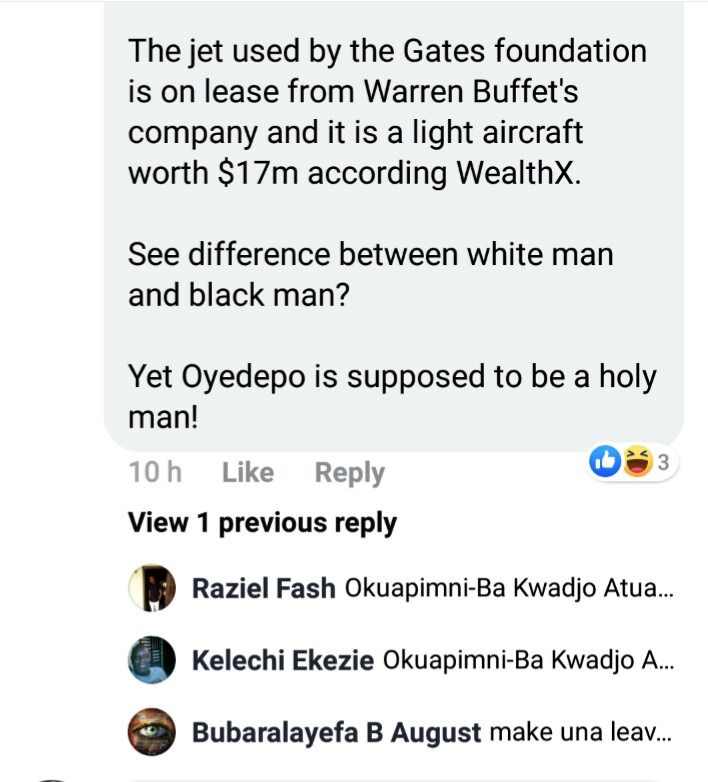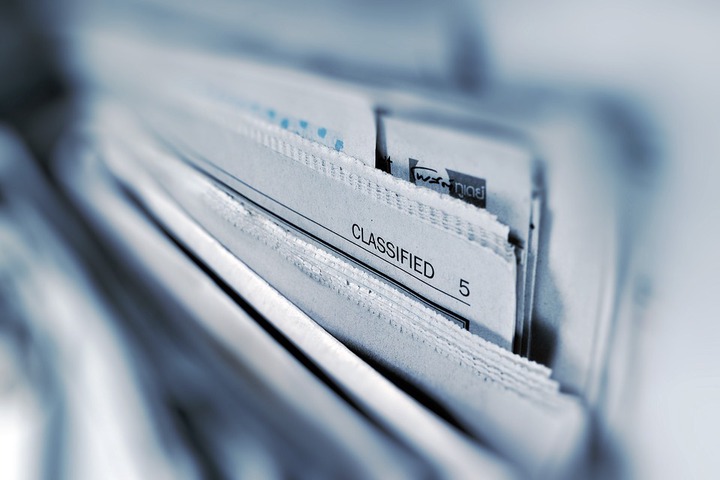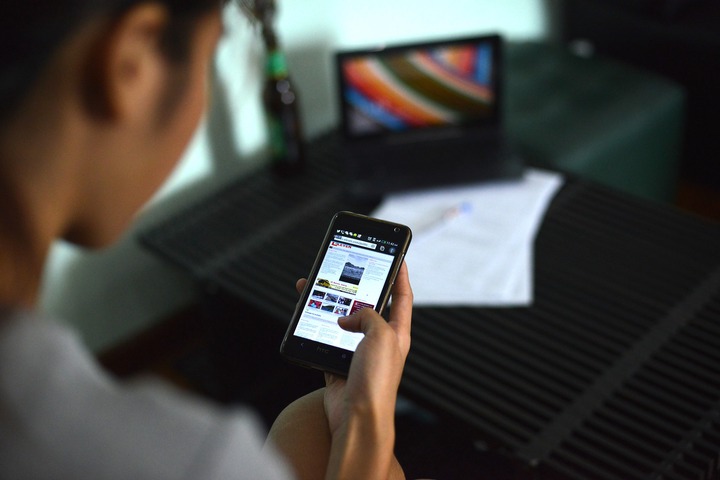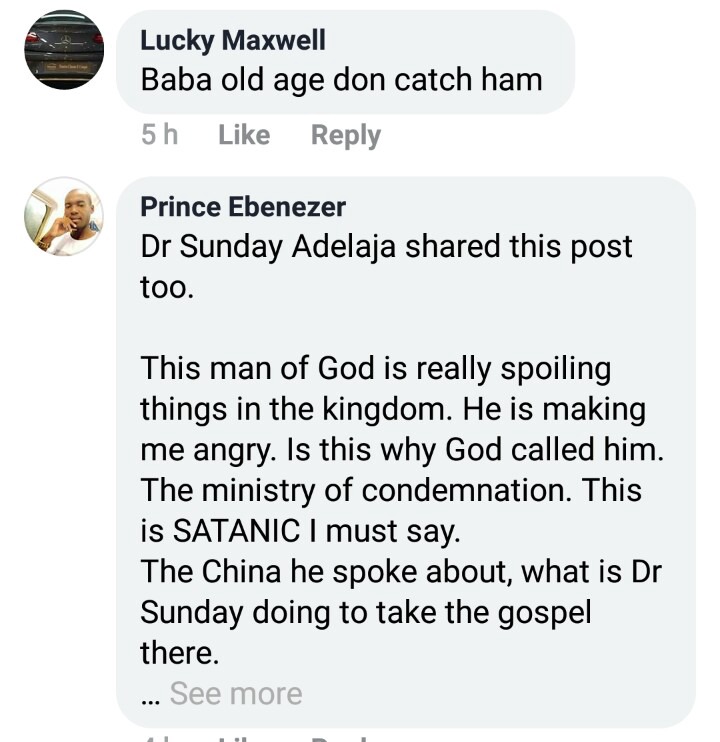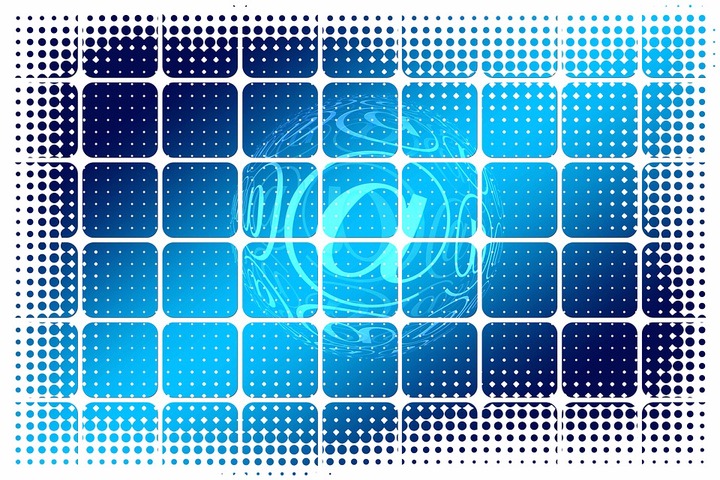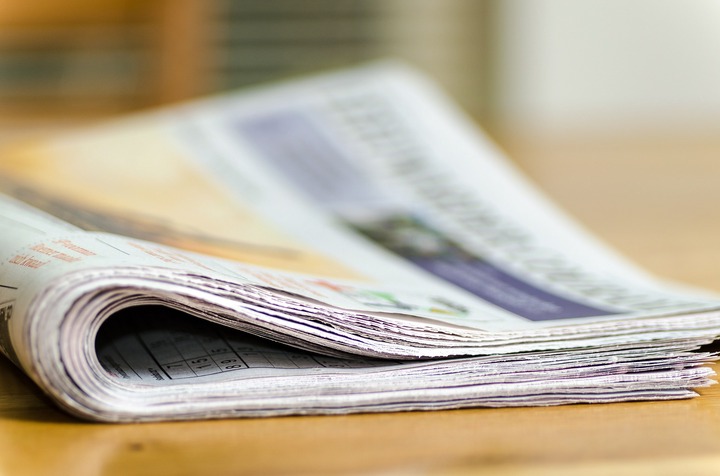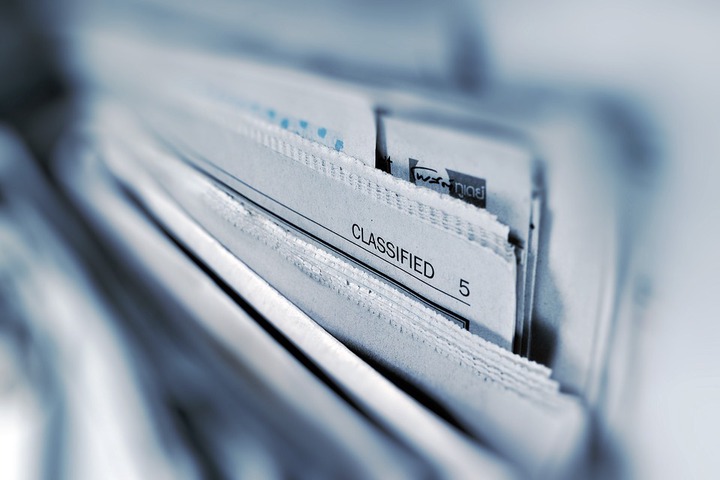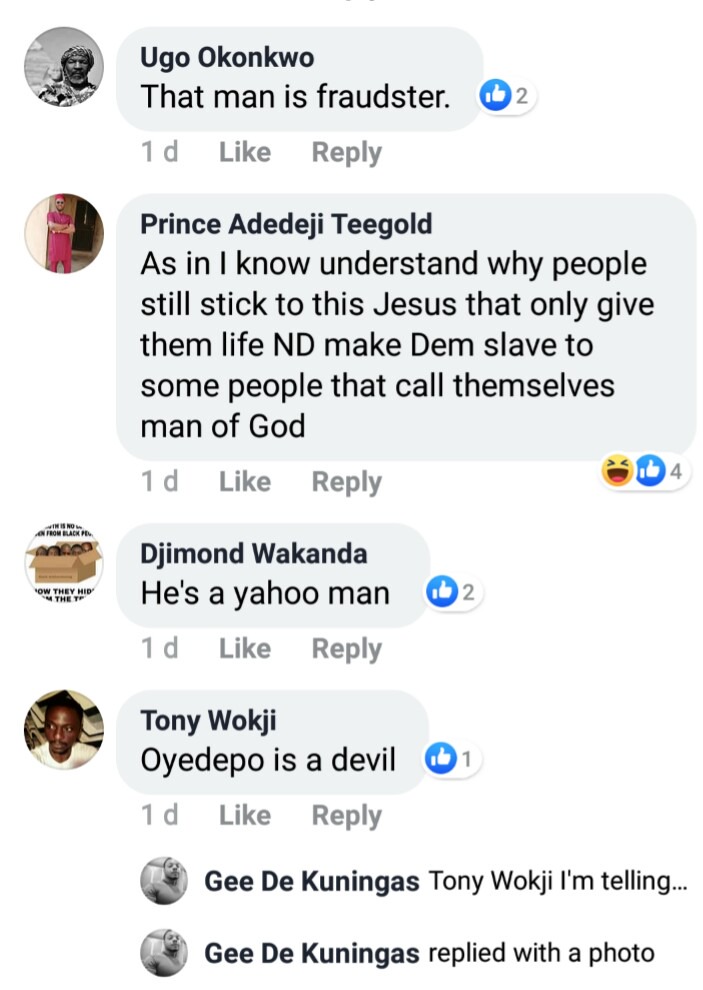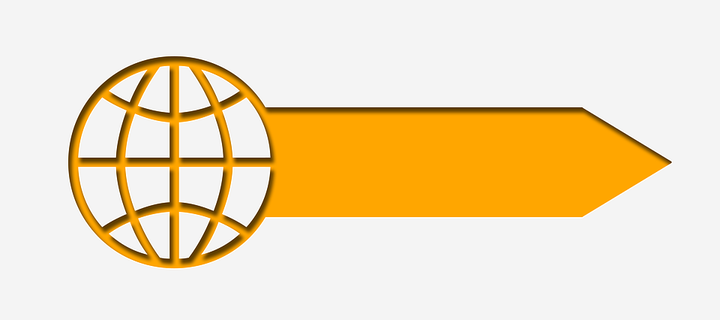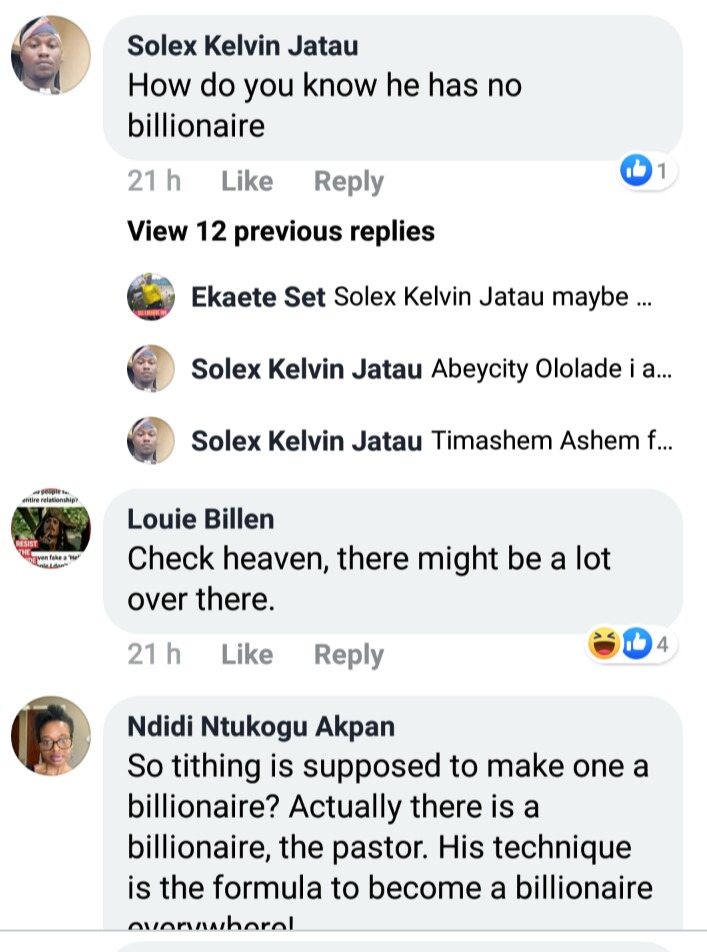 We are humans created with freedom of choice. I don't want to be biased by supporting the man of God wholly because the children of God are not meant to curse but bless. The Bible encourages Christians to not judge and condemn and to also not seek to uproot those who are corrupted (Read Mathew 13:24-43).
Rather, Christians are encouraged to pray for those who are weak and are Lost, because God himself is full of forbearance, leniency and forgiveness (Psalm 86:5-6) and this is why he let's the weeds and wheats grow until harvest.
But the Bishop is not entirely wrong, in fact, the message he was trying to relay isn't wrong at all because tithing reflects our gratitude for God's provisions and its also a way in which we tell God that all we have is from him.
Many of the contradictory remarks mentioned something about tithes being made for Levites of which Priests and pastors of today ain't, but people fail to understand that the gospel has spread beyond just Israel and as as such carrying out ministerial functions isn't just for Levites.
Many said that tithing is of old and that Christ abolished the things of old. The screenshot below is from a man who says tithing was for Israelites and is found in the old testament but that he is a new testament Christian and that Christ laid more emphasis on helping the needy than it deed on tithes (This point is partly true).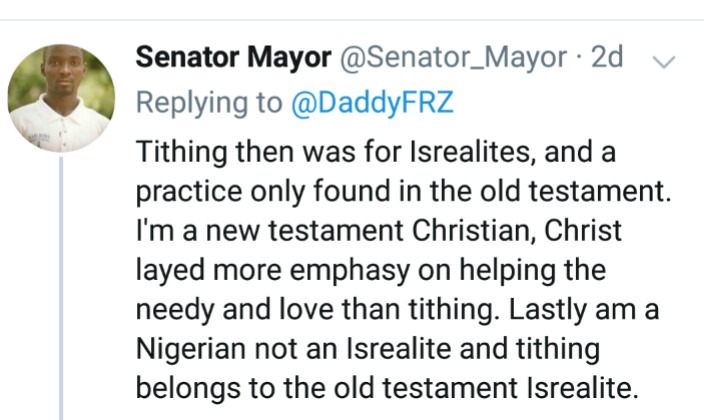 Does that mean that the person who made the tweet above does not agree to be a descendant of Abraham and also sings Abraham's blessings are mine?
Abraham when he was Abram gave 10% of all that he had (Genesis 14:19-20). This was long before a land called Israel and people called Levites who were found by Jacob and his son Levi.
Jacob who founded Israel also gave tithe ( Genesis 28:20-22) and there were no Levites then. Levites are descendants of Jacob and Leah's third son, Levi.
Moses did not tell anyone to pay tithes to Levites but to the New Tabernacle (Leviticus 27:30-33). Tithes were established to be given to Levites after they were considered to serve special functions which is the ministry of God (Numbers 28:21).
Tithes were also meant for Widows, orphans and sojourner, not just Levites (Deut 14:18-19). The need for tithing was also emphasized in 2 Chronicles 31: 4-5, Proverbs 3:9-10 , Nehemiah 10-35-37 and Malachi 3:8-9.
To those who prefer to give their tithe to the less privilege and to people they think need it the more, please know that it is not your duty to give them directly, the priest and pastors who represent Levites are to be in charge of its distribution.
For those who ask where it is written to give tithes in the new Testament, read Mathew 23:23,Luke 11:42; 18:9-14 and Hebrew 7:1-2. The blessings that comes with tithing and also offering are also mentioned in Romans 12: 13, Luke 6:38, Hebrews 13:16 and so many others.
I fault the people in charge (pastors and priests) of receiving the tithes base on the following points:
1. Most, if not all Priests and Pastors who are responsible for the collection of the tithe (our present day Levites, since they serve same special functions as the Levites did) prefer the monetary tithes to food stuff and this contradicts how it was collected by Moses (Leviticus 27:31).
2. Even when they receive money as tithes ( since most people especially those in the cities do not farm), they fail to buy food stuff that will be used make for church celebrations or that will be shared to orphans, widows or sojourner too (Deut 14:18-19) or fail to give the aforementioned persons, the money equivalent.
3. Most of them invest mostly in themselves and families, which is not entirely wrong but wrong because they do not distribute the tithes justly or use it for celebrations (Deut 12:5-6).
4. In today's world, people have other needs aside having to eat, some need to pay school fees, some hospital bills, some want to start businesses etc. The church especially big churches, if truly does justice to tithes, will use it to help many at a time.
Except if you are willing and ready to gather all your 10% over a span of time and then travel to Israel to go give a priest who has a vineyard he or she shepherds that gives their 10%, l advice that we imbibe the habit of giving tithe to our Levites here with us.
We only need to admonish and pray that God will help them withstand the temptations that comes with tithing, so that they will use it in accordance with God's laws about tithe. With this few points, l hope you are convinced that the Bishop Oyedepo's tweet is not entirely wrong but how it used and distributed, is.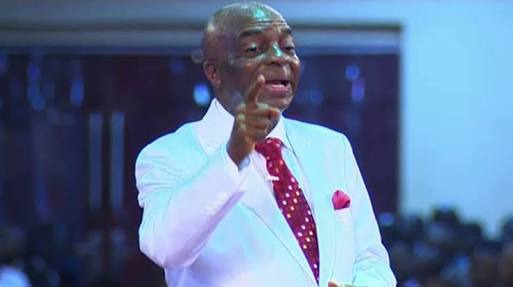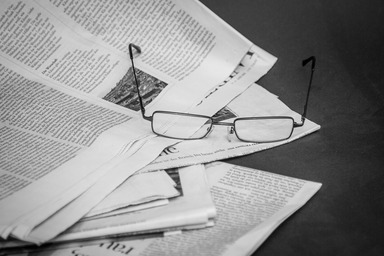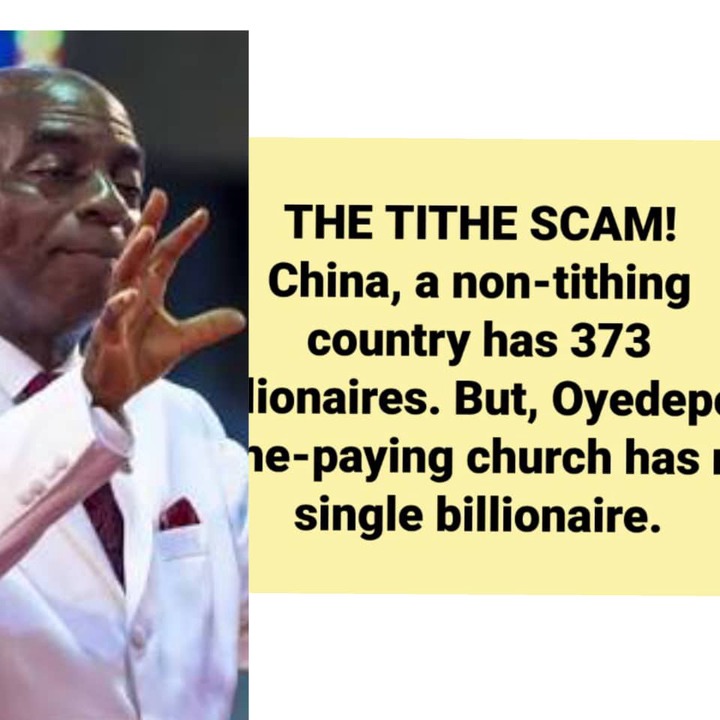 Content created and supplied by: Dr_shredspen (via Opera News )
Opera News is a free to use platform and the views and opinions expressed herein are solely those of the author and do not represent, reflect or express the views of Opera News. Any/all written content and images displayed are provided by the blogger/author, appear herein as submitted by the blogger/author and are unedited by Opera News. Opera News does not consent to nor does it condone the posting of any content that violates the rights (including the copyrights) of any third party, nor content that may malign, inter alia, any religion, ethnic group, organization, gender, company, or individual. Opera News furthermore does not condone the use of our platform for the purposes encouraging/endorsing hate speech, violation of human rights and/or utterances of a defamatory nature. If the content contained herein violates any of your rights, including those of copyright, and/or violates any the above mentioned factors, you are requested to immediately notify us using via the following email address operanews-external(at)opera.com and/or report the article using the available reporting functionality built into our Platform See More