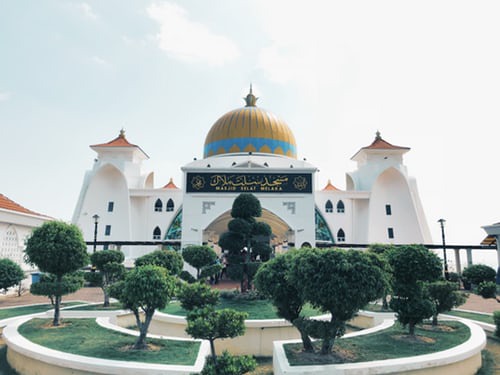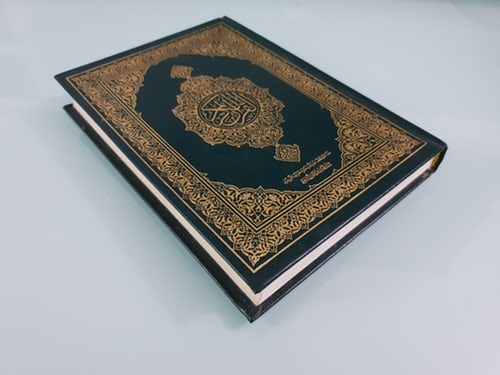 I have encountered many ex-Muslims, tried to have conversations with few. Their accounts for leaving Islam always seemed very shallow. However, I always had interest to know the primary factors that forced them to leave Islam.
𝗧𝗵𝗲𝘆 𝗹𝗲𝗮𝘃𝗲 𝗜𝘀𝗹𝗮𝗺 𝗱𝘂𝗲 𝘁𝗼 𝘁𝘄𝗼 𝗿𝗲𝗮𝘀𝗼𝗻𝘀
1) Doubts
2) Emotions (not necessarily Desires always)
I think, emotion is the primary reason. The Author suggests the same, not directly though, will explicate that in the end.
𝗧𝗵𝗿𝗲𝗲 𝘁𝘆𝗽𝗲𝘀 𝗼𝗳 𝗱𝗼𝘂𝗯𝘁𝘀:
1) Epistemological
2) Moral
3) Instrumental
These are the few common doubts that the participants cited.
𝗘𝗽𝗶𝘀𝘁𝗲𝗺𝗼𝗹𝗼𝗴𝗶𝗰𝗮𝗹 𝗗𝗼𝘂𝗯𝘁𝘀
Does God exists? Why evil then? Where is the evidence for the existence of God? (Influence of Scientism!?). Doubts on authenticity of Qur'an again using Creation vs Evolution (Again Influence of Scientism!?). Free will vs Predestination and Why should we attend the test of life? etc.
𝗠𝗼𝗿𝗮𝗹 𝗗𝗼𝘂𝗯𝘁𝘀
Why non-Muslims go to hell? They simply born that way, not their fault. Why women need to cover? Why not women have four husbands? Banu Quraidha incident. Prophet's (SAW) marriage. Islam is false because Islamic values contradict the liberal values (Influence of liberalism)
𝗜𝗻𝘀𝘁𝗿𝘂𝗺𝗲𝗻𝘁𝗮𝗹 𝗗𝗼𝘂𝗯𝘁𝘀
Why not play chess? or why not draw images? Why not just being a good person is enough? Islam is not true because it is irrelevant and futile in this day and age.
𝗣𝗮𝘁𝗵𝘄𝗮𝘆 𝘁𝗼 𝗗𝗼𝘂𝗯𝘁𝘀
Sudden Exposure (like a sucker punch) to various ideas, is the primary factor that leads to these doubts, then the incapability to properly seek answers to the questions/doubts pushes them away even more, but there are other indirect factors too, and everything is interconnected.
𝟭) 𝗣𝗲𝗿𝘀𝗼𝗻𝗮𝗹 𝗲𝘅𝗽𝗲𝗿𝗶𝗲𝗻𝗰𝗲𝘀
Stress, emotional suffering, trauma, ego, Cognitive dissonance.
Example: Illicit Sexual relationship or being gay, causes guilt, emotional suffering, cognitive dissonance, which forces them to eventually leave Islam. (Two individuals mentioned these as reasons too)
𝟮) 𝗘𝘅𝗽𝗼𝘀𝘂𝗿𝗲
Sudden huge exposure to anti-Islamic concepts, worldviews etc or seemingly contradicting ideas like evolution. Sudden huge exposure to new environments, not able to answer questions from others and from themselves that arise as a result of interaction with, and activities of, the new environment. Exposure to anti-islamic sources, or to not very well known islamic sources/historical incidents like Banu Quraidha incident etc.
𝟯) 𝗦𝗽𝗶𝗿𝗶𝘁𝘂𝗮𝗹 𝗔𝗹𝗶𝗲𝗻𝗮𝘁𝗶𝗼𝗻
Feeling abandoned, feeling disconnected from God, which is again not a primary cause but a consequence of above two experiences which in-turn becomes an individual cause.
𝟰) 𝗣𝗼𝗹𝗶𝘁𝗶𝗰𝗮𝗹 𝗲𝘃𝗲𝗻𝘁𝘀
like 09/11 (Yeah i think the author mentioned it as political event, need to check again), which creates unpleasant experiences and other above mentioned problems.
𝟱) 𝗣𝗿𝗼𝗯𝗶𝗻𝗴 𝗗𝗼𝘂𝗯𝘁𝘀
Searching answers for doubts in Internet in-turn causes more doubts, then, dissatisfaction over received answers from local imams, parents, etc. exacerbates and solidifies the doubts.
(Even reading Qur'an by themselves has caused few to question the morality of Islam and Qur'an, which is again telling that how much they have got indoctrinated to the dominant moral framework. Some usually say if you read Qur'an you will be fine. However, its not necessarily the case.
"...𝘍𝘰𝘳 𝘪𝘯𝘥𝘦𝘦𝘥, 𝘈𝘭𝘭𝘢𝘩 𝘴𝘦𝘯𝘥𝘴 𝘢𝘴𝘵𝘳𝘢𝘺 𝘸𝘩𝘰𝘮 𝘏𝘦 𝘸𝘪𝘭𝘭𝘴 𝘢𝘯𝘥 𝘨𝘶𝘪𝘥𝘦𝘴 𝘸𝘩𝘰𝘮 𝘏𝘦 𝘸𝘪𝘭𝘭𝘴..." 𝘘𝘶𝘳'𝘢𝘯 35:08)
At-last, they resort to anti-Islamic websites, anti-Theistic books etc which in some cases was the primary source of doubts, but now, to confirm it and to intellectually convince themselves to leave Islam.
𝗣𝗿𝗶𝗺𝗮𝗿𝘆 𝗥𝗲𝗮𝘀𝗼𝗻?
Many of the participants mentioned that they leave Islam especially during the month of Ramadan. Recently I read an FB post of Colin Turner where he mentioned that Ramadan shows us our existential weakness/dependence. These ex-Muslims could not bear it, accept it, its the saturation point when they decide to quit Islam at-last.
𝗟𝗶𝗸𝗲𝘄𝗶𝘀𝗲, 𝗪𝗵𝗮𝘁 𝗱𝗼𝗲𝘀 𝘁𝗵𝗲 𝗮𝘂𝘁𝗵𝗼𝗿 𝗰𝗶𝘁𝗲 𝗮𝘀 𝘁𝗵𝗲 𝘂𝗹𝘁𝗶𝗺𝗮𝘁𝗲 𝗿𝗲𝗮𝘀𝗼𝗻 𝗳𝗼𝗿 𝗹𝗲𝗮𝘃𝗶𝗻𝗴 𝗜𝘀𝗹𝗮𝗺?
𝗣𝗲𝗿𝘀𝗼𝗻𝗮𝗹 𝗔𝘂𝘁𝗼𝗻𝗼𝗺𝘆 𝗶.𝗲., 𝗶𝗻𝗱𝗲𝗽𝗲𝗻𝗱𝗲𝗻𝗰𝗲, 𝗶𝗻 𝗼𝘁𝗵𝗲𝗿 𝘄𝗼𝗿𝗱𝘀, 𝗻𝗼 𝘀𝘂𝗯𝗺𝗶𝘀𝘀𝗶𝗼𝗻.
𝙁𝙚𝙬 𝙤𝙩𝙝𝙚𝙧 𝙞𝙢𝙥𝙤𝙧𝙩𝙖𝙣𝙩 𝙩𝙝𝙞𝙣𝙜𝙨 𝙩𝙤 𝙗𝙚 𝙣𝙤𝙩𝙚𝙙.
𝟭) They (The ex-Muslims) accepted the dominant frameworks as the correct standard and tried to compare Islam with it and when Islam did not comply with the dominant framework, they came to the conclusion that Islam is not true, but miserably failed to critically question the truthfulness of the dominant framework.
𝟮) They took Scientism as the correct epistemological framework and when they could not have a scientific evidence for God they concluded that there is no God.
𝟯) A guy explicitly mentioned that Islam was not compatible with his liberal moral values and hence he decided to leave Islam. Again, they assumed the dominant moral framework (Harm principle etc) as truth and hence concluded Islam to be false.
𝟰) Few have mentioned that they wanted a freer lifestyle (Personal Autonomy). Few others have mentioned that they would not believe even if they know that Islam is truth. Yet one or two wanted to believe in Islam and wanted Islam to be true, but they said they could not.
Finally, they could not go against the tide. The so-called rationality, critical thinking etc could only be applied on Islam not on the dominant secular ideologies, because, they had been fed that from their very childhood in Schools, Colleges, also via movies, music, media etc.
We as Muslims know/believe that Islam is the Truth and hence we know that the dominant framework which in many aspects contradict with Islam is false, however, this will not be a sufficient reason for those Muslims who have doubts, because they are precisely questioning the premise that "Islam is the Truth".
𝗦𝗼𝗹𝘂𝘁𝗶𝗼𝗻:
We need to systematically and carefully expose Muslims, from their very childhood if possible, to various ideas, especially to the dominant framework and simultaneously to its shortcomings/failures/internal contradictions etc. Also, we should be often critiquing/refuting the dominant ideologies like Scientism, Liberalism, Feminism and so on, so that they (the Muslims) would not even have doubts in the very first place or at the very least, the possibility of acquiring such doubts would be significantly less. And even if someone gets exposed later and gets these doubts, we should equip and educate them to question the dominant metaphysical, epistemological and moral frameworks that acted as a source of their doubt instead of the individual disconnected instances and questions.
"𝘐𝘯𝘥𝘦𝘦𝘥, 𝘈𝘭𝘭𝘢𝘩 𝘪𝘴 𝘯𝘰𝘵 𝘵𝘪𝘮𝘪𝘥 𝘵𝘰 𝘱𝘳𝘦𝘴𝘦𝘯𝘵 𝘢𝘯 𝘦𝘹𝘢𝘮𝘱𝘭𝘦 - 𝘵𝘩𝘢𝘵 𝘰𝘧 𝘢 𝘮𝘰𝘴𝘲𝘶𝘪𝘵𝘰 𝘰𝘳 𝘸𝘩𝘢𝘵 𝘪𝘴 𝘴𝘮𝘢𝘭𝘭𝘦𝘳 𝘵𝘩𝘢𝘯 𝘪𝘵. 𝘈𝘯𝘥 𝘵𝘩𝘰𝘴𝘦 𝘸𝘩𝘰 𝘩𝘢𝘷𝘦 𝘣𝘦𝘭𝘪𝘦𝘷𝘦𝘥 𝘬𝘯𝘰𝘸 𝘵𝘩𝘢𝘵 𝘪𝘵 𝘪𝘴 𝘵𝘩𝘦 𝘵𝘳𝘶𝘵𝘩 𝘧𝘳𝘰𝘮 𝘵𝘩𝘦𝘪𝘳 𝘓𝘰𝘳𝘥. 𝘉𝘶𝘵 𝘢𝘴 𝘧𝘰𝘳 𝘵𝘩𝘰𝘴𝘦 𝘸𝘩𝘰 𝘥𝘪𝘴𝘣𝘦𝘭𝘪𝘦𝘷𝘦, 𝘵𝘩𝘦𝘺 𝘴𝘢𝘺, "𝘞𝘩𝘢𝘵 𝘥𝘪𝘥 𝘈𝘭𝘭𝘢𝘩 𝘪𝘯𝘵𝘦𝘯𝘥 𝘣𝘺 𝘵𝘩𝘪𝘴 𝘢𝘴 𝘢𝘯 𝘦𝘹𝘢𝘮𝘱𝘭𝘦?" 𝘏𝘦 𝘮𝘪𝘴𝘭𝘦𝘢𝘥𝘴 𝘮𝘢𝘯𝘺 𝘵𝘩𝘦𝘳𝘦𝘣𝘺 𝘢𝘯𝘥 𝘨𝘶𝘪𝘥𝘦𝘴 𝘮𝘢𝘯𝘺 𝘵𝘩𝘦𝘳𝘦𝘣𝘺. 𝘈𝘯𝘥 𝘏𝘦 𝘮𝘪𝘴𝘭𝘦𝘢𝘥𝘴 𝘯𝘰𝘵 𝘦𝘹𝘤𝘦𝘱𝘵 𝘵𝘩𝘦 𝘥𝘦𝘧𝘪𝘢𝘯𝘵𝘭𝘺 𝘥𝘪𝘴𝘰𝘣𝘦𝘥𝘪𝘦𝘯𝘵"
𝘘𝘶𝘳'𝘢𝘯 02:26
𝘼𝙡𝙡𝙖𝙝𝙪'𝘼𝙡𝙖𝙢
Your thoughts, and don't forget to share.
Jazakallah
Content created and supplied by: studio.opera.com (via Opera News )
Opera News is a free to use platform and the views and opinions expressed herein are solely those of the author and do not represent, reflect or express the views of Opera News. Any/all written content and images displayed are provided by the blogger/author, appear herein as submitted by the blogger/author and are unedited by Opera News. Opera News does not consent to nor does it condone the posting of any content that violates the rights (including the copyrights) of any third party, nor content that may malign, inter alia, any religion, ethnic group, organization, gender, company, or individual. Opera News furthermore does not condone the use of our platform for the purposes encouraging/endorsing hate speech, violation of human rights and/or utterances of a defamatory nature. If the content contained herein violates any of your rights, including those of copyright, and/or violates any the above mentioned factors, you are requested to immediately notify us using via the following email address operanews-external(at)opera.com and/or report the article using the available reporting functionality built into our Platform See More