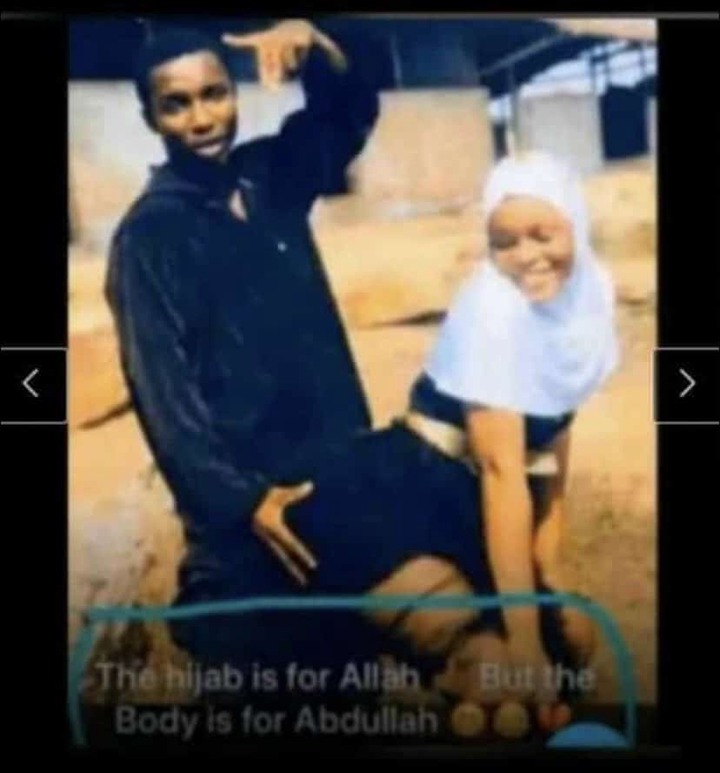 Seeing a picture of this makes me to cry. It's saddened to see people of faith behaved abnormal. People you thought they have vast knowledge on your Deen behaved anyhow. How will a girl and a boy be in this position.
Islam is a religion of peace and it has more of dressing that we Muslims must comply. The prophet Muhammad asked us to teach our children and show them the way of God. Many dressed without having the knowledge. They don't know The reason for covering their bodies. They do not have vast knowledge on Islam. They followed dogmatically without asking for the reason. If you really know the reason for dressing like this, you won't stoop so low to have this picture.
May Almighty Allah save this generation.
Immorality is the order of the day. Ladies of nowadays see it as civilization and they thought if you have not done this, you have not grown. We need to correct these Young ones and teach them the way of God.Let them know the reasons for putting on hijab
Content created and supplied by: FrustratYusroh (via Opera News )