My dear Christian brothers and sisters, please let me embrace peace and love. The recent developments in Kwara State sadden my heart, why can't we tolerate one another?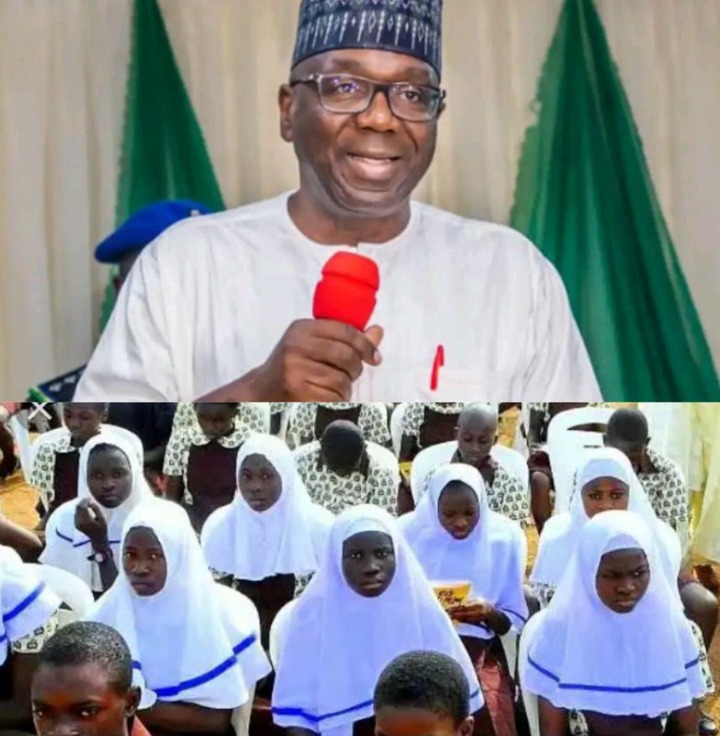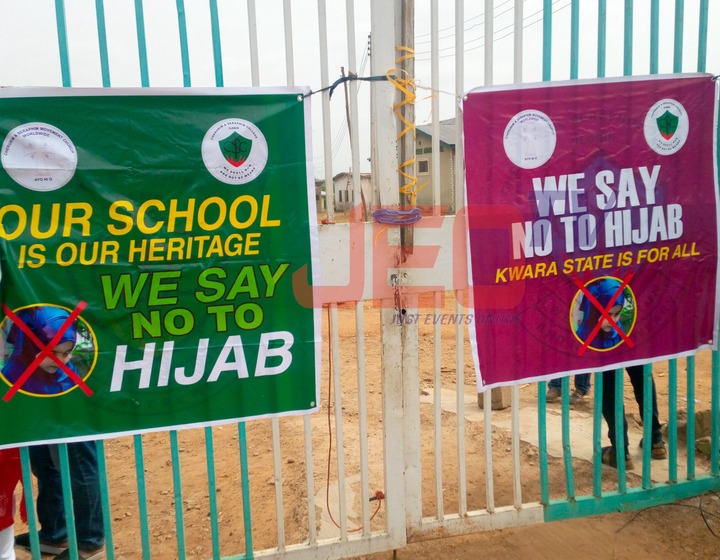 Please let tolerate one Muslim neighbor, don't let us turn the whole issue into politics and violence. We shouldn't allow politicians to turn us against one another, we must understand that we don't have another state to go to, either Muslim or Christian, we all own the state.
I condemned the violence that erupted between Muslims and Christians in Ilorin, however, we must find a permanent solution to the issue to avoid future problems.
First, we must ascertain the owner of the Christian missionary schools in the state, are they owned by the Church or the Government? Once we can do this, the issue with be resolved. If the schools belong to the government, it will be wrong for the Christians to stop Muslim students from using their hijab in the school. If the church owns the schools, they are right to decide on the school?
However, the Kwara State Government has said that the ownership of the schools has been transferred to them since 1974 and they are now public schools.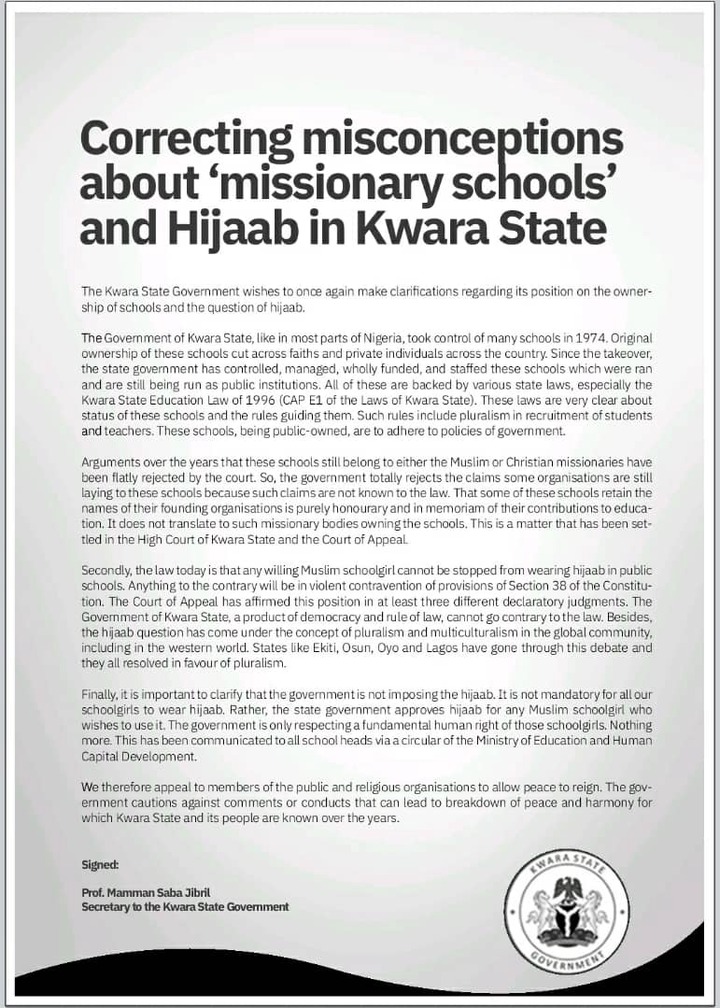 My fellow Christians, it is very wrong for us to stop Muslim students from using their hijab in public school. It is Islamophobic and unjust.
A hijab is the identity of a Muslim lady, don't let us deprived them of their constitutional rights. Also, we always see Holy Mary, the mother of Jesus Christ in the hijab, why are we afraid of the hijab?
As a Yoruba Christian living among Muslims in the North, my children attend Muslim schools and no one has forced them to use the hijab, why are we forcing Muslim students to remove their hijab.
Ilorin is dominated by Muslims, we cannot change that fact, let us tolerate ourselves so that we can leave in peace and harmony.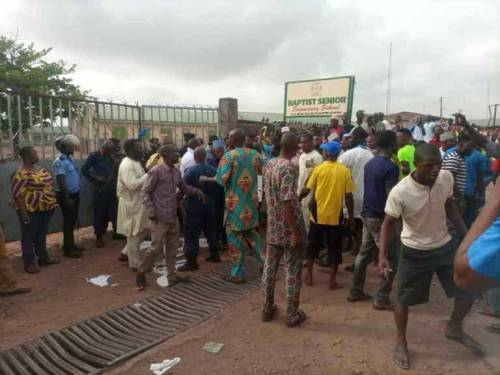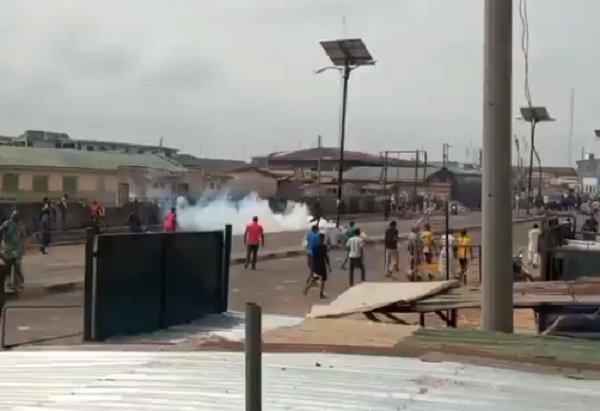 Yours brother in faith,
A Yoruba Christian living among Muslims in Kano State.
Please kindly like and share this letter as much as possible.
Content created and supplied by: OfficialReporter (via Opera News )