The 30 Richest Pastors and Televangelists in the World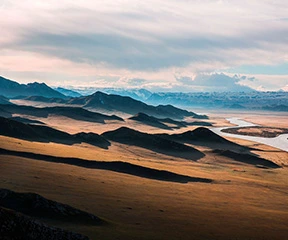 The business of religion for some can be a very profitable profession to enter, and no, we're not talking in a spiritual sense. Televangelists and pastors of megachurches rake in the cash for their congregations, enough so that some of them enjoy their own private planes, refurbished arenas as churches and luxurious mansions. Will these pastor's wealth help them step into the gates of heaven? We don't know, but it certainly can't hurt here on Earth
Joel Osteen - $56M
One of the most recognizable pastors, Joel Osteen is popularly known as "The Smiling Preacher." Taking over his father's televised sermons as Lakewood Church's Senior Pastor, Osteen grew his weekly viewers from 5,000 to 43,000.
Osteen has become such a popular preacher that he's now considered a brand with seven million weekly viewers in over 100 countries. He has recently come under fire for refusing to open his mega-church to thousands of dispossessed citizens of Houston, Texas during hurricane "Harvey".
Kenneth Copeland - $760M
Kenneth Copeland is a Charismatic Movement leader, which aims to promote controversial preaching styles such as "prosperity gospel." His church is $6 million lakefront mansion, so obviously Copeland is doing pretty well for himself. Copeland cashes in on books and recordings, and it's rumored that his net worth reaches $760 million.
Paula White - $5M
Paula White is the Senior Pastor of New Destiny Christian Center and she also hosts a show called Paula White Today. She eventually launched her own church, Without Walls International Church, and has published 10 books, bringing in a net worth of $5 million.
Billy Moyers - $20M
After starting career on PBS as a host of numerous television programs, Moyers was eventually appointed the Associate Director of the Peace Corp and was the 13th White House Press Secretary. Moyers made $20,000,000 from public broadcasting alone, but he continues to keep his official income and net worth a secret.
Franklin Graham - $1.2M
Son of Pastor Billy Graham, William Franklin Graham III is the president of Billy Graham Evangelistic Association and Samaritan's Purse. This Samaritan rakes in the goods with a salary of 1.2M per year.
Richard Rossi - $1M
One of the most charismatic Christian leaders, Richard Rossi's net worth has not officially been revealed but it's been estimated to be around $1,000,000. Rossi and his wife Sherrie created the Eternal Grace, which offered ministry services to actors and artists. Rossi was often referred to as the "Pastor to the Stars" he was convicted of assaulting his wife. Rossi has since moved passed that and now he has a radio talk-show called "Richard Rossi Live."
Kirk Cameron - $20M
Most recognized for his role on the ABC sitcom Growing Pains, Kirk Cameron transitioned his career from show business to ministry. Cameron partnered with Ray Charles, a New Zealand evangelist, to co-found The Way of the Master Ministry. The two continue their teachings through television and radio programs, as well as a free summer camp called Camp Firefly. Cameron's success on and off screen has amassed him a net worth of $20 million.
Creflo Dollar - $27M
Beginning his ministry in a school cafeteria with eight members in 1986, Creflo Dollar has since grown his fellowship to 30,000. Gaining much of his fame from his nondenominational ministry, Dollar's World Changers Church International just opened its second location in the Bronx, New York. With countless speaking engagements and a best-selling book, Dollar definitely enjoys $27 million in earnings.
Pat Robertson - $100M
Pat Robertson had an unsuccessful run at the White House but don't feel bad for him, he can drown his worries in all his cash. His Christian Broadcasting Network is broadcast in over 180 countries. Running a number of companies, it's no surprise that Robertson has a net worth of $100 million.
David Oyedepo - $150M
Beyond being a pastor, David Oyedepo is also an author and the founder of the Winner's Chapel. After what he claims to have been an 18-hour vision from God, Oyedepo was convinced that his calling was to preach. Oyedepo's creation of the Faith Tabernacle, which claims the Guinness World Record, is the world's largest church with 50,000 seats. With church locations all around the world, Oyedepo's reported net worth is $150 million.
Billy Graham - $25M
Back in 1950, Billy Graham founded the Billy Graham Evangelistic Association in Minnesota and it has now spread throughout the United States. As one of the most famous pastors in the world, Graham spent decades spreading his message through radio and television, reaching over 2.2 billion people, which means he has preached the gospel to more people than anyone in the history of Christianity. Graham has a net worth of $25 million.
Rick Warren - $25M (90% Donated)
Rich Warren has cashed in on his megachurch but with good causes in mind, keeping 10% of his income and donating the remainder. Founder of the Saddleback Church, Warren's megachurch grew to become the 8th largest in the country. Author of numerous books, Warren's net worth of $25 million is donated to the poor, sick, and education initiatives.
Paul Cain - $1M
Back in the 1940s, Paul Cain was one of the youngest ministers of the Voice of Healing Revival. After being accused of homosexuality and public intoxication numerous times, he finally admitted to his struggles back in 2005.
Jimmy Swaggart - $1.5M
After being ordained in the 1950s, Jimmy Swaggart became a popular pastor through the radio. Although Swaggart was well-known, his public image was tarnished when he confirmed he had sex with a prostitute in his famous "I have sinned" speech. Somehow Swaggart regained his followers and high earnings, making over $1.5 million.
Eddie Long - $5M
Growing from 300 to 25,000 members, Eddie Long's pastoring has proven successful at the New Missionary Baptist Church. Longs has also documented his messages in books, but his success was unfortunately matched by controversy. Long has been investigated in regards to New Birth's tax-exempt status, which isn't rare when it comes to pastors of megachurches, but he has also been accused of misconduct with teenage boys.
Al Sharpton - $5M
A popular and controversial pastor, Al Sharpton is largely known as a civil rights activist and fought alongside Jesse Jackson. Claiming he was ordained at just nine years old, Sharpton became a Baptist minister in 1994. Making most of his earnings through television and radio appearances, Sharpton has earned about $5 million.
Robert Tilton - $100M+
Robert Tilton might be the undisputed king of the late night healing programs. It is next to impossible to know exactly what his net worth total is because he's been in the business so long. But it's been reported that during the peak of his career he was making $80M per year. Rumors report that he has amassed hundreds of millions in earnings.
Charles Stanley - $73M
Popularly known for his syndicated radio broadcast called In Touch Ministries, Charles Stanley began his ministry work back when he was 14 years old. With his program being translated in over 100 languages, Stanley has cashed in a salary of $73,000,000 a year. Being a friend of Christ has its benefits.
Juanita Bynum - $10M
Gospel singer and actress, Juanita Bynum is a Pentecostal televangelist that consistently appears on the Trinity Broadcasting Network. As a self-proclaimed empowerment coach, Bynum travels throughout the United States, cashing in big from speaking engagements.
R.C. Sproul - $2M
Unlike his religious counterparts, R.C. Sproul created an international radio program "Renewing Your Mind" and launched the Reformation Network. When asked about the salary of pastors? Sproul said we should "Pay him well enough that he is able to give with great generosity."
Joseph Prince - $44.7M
Senior Pastor at the New Creation Church, one of Asia's biggest churches, Joseph Prince has taken his mission to books, CDs, and DVDs. The church has an annual income of $44.7 million.
Joyce Meyers - $25 Million
Joyce Meyer is best known as a Christian speaker and author with a net worth estimated to be around $8 million. In 2005, she ranked #17 on the list of "25 Most Influential Evangelicals in America" by TIME Magazine.
Matthew Ashimolowo - $6 - $10M
Leading the largest church in the United Kingdom, Matthew Ashimolowo has an estimated net worth in the range of $6-$10 million. Ashimolowo converted to Christianity at the age of 20 and is now the Senior Pastor of Kingsway International Christian Centre. With over 12,000 members, Ashimolowo has taken his mission to his popular international radio and television program called Winning Ways.
Charles E. Blake - $2 Million
Thanks to his 25,000 weekly members, Charles E. Blake cashes in a salary of $900,000 per year. What does he do with all that money? Like most Californians, he relaxes in a 10,000-square-foot mansion in Beverly Hills.
Temitope Joshua - $10-$15M
Nigerian evangelist Temitope Joshua is one of the most controversial, not to mention richest pastors. Claiming to be a miracle worker that can heal anything from cancer to HIV, Joshua founded the Synagogue Church of All Nations and cashes in at a net worth along the lines of $10-$15 million.
Enoch Adeboye - $55M
Heading the Redeemed Christian Church of God, Newsweek listed Enoch Adeboye in the top 50 global power elites back in 2008. The church is so popular that it has 14,000 branches in Nigeria alone, naturally Adeboye is cashing in and now enjoys a fleet of private jets.
Joyce Meyer - $8M
Ranked as one of the most influential Evangelicals in America by Time magazine, Joyce Meyer has a net worth of $8 million. Meyers stands out amongst other pastors as she has a history of suffering from child abuse. Meyer began a television ministry called Enjoying Everyday Life with her husband.
Benny Hinn - $42M
Israeli televangelist Benny Hinn is best known for his summits of healing called "Miracle Crusades". Hinn has a net worth of around $42M, but he also donates to various charities, including to survivors of Hurricane Katrina.
T.D. Jakes - $150M
With a net worth of $150 million, Bishop T.D. Jakes enjoys his earnings in a lavish $1.7 million dollar mansion. In addition to being a writer and movie producer, Jakes is largely known as the founder of The Potters' House.
John Hagee - $5M
Senior pastor and founder of the San Antonio's Cornerstone Church, John Hagee is known for heading one of the most successful Christian organizations in the world. With over 20,000 members and a multi-media empire, Hagee has a net worth of $5 million.
Jesse Jackson - $10M
Starting out as a politician and civil rights activist, Jesse Jackson has become a well-known religious leader. Ordained in 1968, Jackson has taken his fame to CNN with his own show called Both Sides of Jesse Jackson. Being such a prominent media figure, it's no surprise that Jackson is worth a staggering $10 million.
Content created and supplied by: Sagvay.tosan (via Opera News )
Opera News is a free to use platform and the views and opinions expressed herein are solely those of the author and do not represent, reflect or express the views of Opera News. Any/all written content and images displayed are provided by the blogger/author, appear herein as submitted by the blogger/author and are unedited by Opera News. Opera News does not consent to nor does it condone the posting of any content that violates the rights (including the copyrights) of any third party, nor content that may malign, inter alia, any religion, ethnic group, organization, gender, company, or individual. Opera News furthermore does not condone the use of our platform for the purposes encouraging/endorsing hate speech, violation of human rights and/or utterances of a defamatory nature. If the content contained herein violates any of your rights, including those of copyright, and/or violates any the above mentioned factors, you are requested to immediately notify us using via the following email address operanews-external(at)opera.com and/or report the article using the available reporting functionality built into our Platform See More