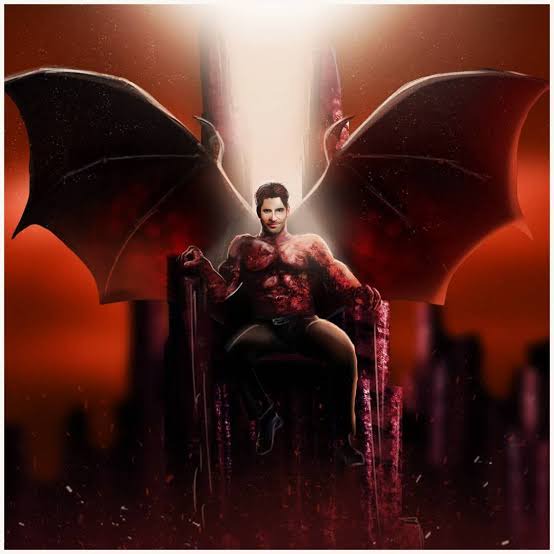 After the battle, in heaven, between Angel Michael and Satan, Satan and his supporting angels — demons — were casted to the earth. Of course, millions of angels 
followed him. These devilish angels are the ones wrecking havoc on earth. Although they are all Demons, they play different roles in the kingdom of the devil.
The Bible distinguishes all of them because 
they carry out different tasks for their master, The devil. I will list out 7 powerful ones, out of all the millions that came to the earth with the devil, in the Bible.
After reading about them, you will recognize them by their activities. They don't change their modes of operation. If you
 recognize one today by its activity, you will hardly fail to recognize him in future for the same reason stated in the preceding paragraph.
Considering how powerful these seven Demons are, anyone who doesn't know them no next to nothing concerning Demons. 
Why did I make such a big statement?
 I made the statement because those seven evil spirits were the one behind almost all the devilish acts in the new testament of the Bible. Read about any part of the new testament about Demons, and you will see them popping up here and there.
Here are the 7 of them…
Demon 1: Spirit of Infirmity…
And behold, there was a woman who had a spirit of infirmity eighteen years, and was bent over and could in no way raise herself up.
Luke 13:11 Nkjv 
This Demon nearly finished the woman mentioned above. The evil spirit bent her back for 18 years. Ooh my God! How painful that must have been. Thank God Jesus rescued her from the long, hard punishment. 
Demon 2: Spirit of Bondage… 
For you did not receive the spirit of bondage again to fear, but you received the Spirit of adoption by whom we cry out, "Abba, Father."
Romans 8:15 Nkjv
This particular one makes people fear for no reason. At night, some people will tell you they can't sleep because they feel it's not safe. How can you fear anything, irrespective of the time, when you have Jesus by you and Holy Spirit inside of you? The moment one begins to fear the unknown; the moment one realizes the work of this demon. 
Demon 3: Unclean Spirit… 
For He had commanded the unclean spirit to come out of the man. For it had often seized him, and he was kept under guard, bound with chains and shackles; and he broke the bonds and was driven by the demon into the wilderness.
Luke 8:29 Nkjv
This number three is powerful. It makes anyone they possess to have unimaginable strength. You can bind their victim. More so, they love to stay in the wilderness (The devil, too, love this place. That was where he tempted the Son of God). This agent of Satan drive people crazy and make them convulse. Convulsions are his handiwork. 
Demon 4: Spirit of Slumber… 
Just as it is written: "God has given them a spirit of stupor, Eyes that they should not see And ears that they should not hear, To this very day."[d]
Romans 11:8 Nkjv
This evil spirit makes people defy the word of God on purpose. They know what is right, yet they do the contrary. More so, it makes people sleep whenever the word of God is being preached. 
Demon 5: Spirit of Error… 
We are of God. He who knows God hears us; he who is not of God does not hear us. By this we know the spirit of truth and the
 spirit of error.
1 John 4:6 Nkjv
Anyone who makes mistake, that is avoidable, is probably dealing with the spirit of error. John revealed they used the activity of this demon to identify who is on the Lord's side and who is not. A leader who has this spirit will lead his or her followers to a point of serious confusion. 
Demon 6: Spirit of Antichrist 
And every spirit that does not confess that[a] Jesus Christ has come in the flesh is not of God. And this is the spirit of the Antichrist, which you have heard was coming, and is now already in the world.
1 John 4:3 Nkjv
John revealed the activity of this agent of Satan In the Bible verse above. He operates in people so as to make them deny the fact that Jesus is Christ. That is exactly what the Antichrist will do at the end of time. He will do all he can to drive people away from God.
Demon 7: Spirit of Fear… 
For God has not given us a spirit of fear, but of power and of love and of a sound mind.
2 Timothy 1:7 Nkjv
The evil spirit is not the same as the spirit of bondage. Although they make people fear the unknown, they are different Demons in the devil kingdom. 
God saves and protects us from these powerful beings, who have attained unimaginable ranks in the devil's kingdom, in Jesus name. 
AMEN. 
Follow me on Opera News NOW for more Christian articles. 
Content created and supplied by: I.D.Olayiwola (via Opera News )
Opera News is a free to use platform and the views and opinions expressed herein are solely those of the author and do not represent, reflect or express the views of Opera News. Any/all written content and images displayed are provided by the blogger/author, appear herein as submitted by the blogger/author and are unedited by Opera News. Opera News does not consent to nor does it condone the posting of any content that violates the rights (including the copyrights) of any third party, nor content that may malign, inter alia, any religion, ethnic group, organization, gender, company, or individual. Opera News furthermore does not condone the use of our platform for the purposes encouraging/endorsing hate speech, violation of human rights and/or utterances of a defamatory nature. If the content contained herein violates any of your rights, including those of copyright, and/or violates any the above mentioned factors, you are requested to immediately notify us using via the following email address operanews-external(at)opera.com and/or report the article using the available reporting functionality built into our Platform See More