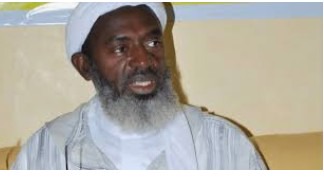 Dear Sheik,
I write you this letter to record my dissatisfaction about your recent allegations and outcry about non Muslim soldiers killing innocent Muslim inhabitants in the trouble areas ravaged by the insecurity menace in the northern part of Nigeria.
Initially, when you started your campaign as a peace broker between the Federal Government and some set of ungodly human beings(Bandits) who are hell bent on destabilising the peace of our dear nation for just no reason, I'm one of your ardent supporter because of your boldness to take some steps as a messenger of Almighty Allah to show concern about the annoying insecurity situation in the country which naturally ought to have been the responsibility our government to tackle before it degenerated to the present level.
But I started withdrawing my support when you began to advocate for amnesty for this killers who have committed an unpardonable crimes against the state, which suggested that you're ironically in support of their activities.
Another reason to buttress this, is your recent and unverified claim about non Muslim soldiers activities in some Bandits/Boko Haram ravaged areas in the north.
As a well respected cleric with vast knowledge about Quran and it's words, it is said in the holy Quran that one of good deed highly enjoined in the teaching of Islam is for one to take the role of a peacemaker when there is conflict among member of society. It further stated that Islam recognises the nobility of a sincere peacemaking effort to reconcile any dispute between factions or party. Such an efforts has been promised great rewards from God the Almighty.
But it's unfortunate that the virtue of peacemaking you embarked on, has taken another dimension.
With your assertion about the non Muslim soldiers, where is your nobility and sanctity as a messenger of Almighty Allah? Because as a peacemaker, your are not suppose to be a provocateur who aggravates the discord by mentioning and pointing accused finger against some set of non Muslim citizens of this country, which could easily add more fuel to cause further disagreement between the ethnics and religion believers in the country. very disheartening!
Sir, please be mindful of your utterances that could trigger more tension in the cause of your peacemaking campaign, a peacemaker is always non partisan, but it seems it's another way round in your case, in order not to add more trouble to the existing ones, kindly do the needful so that you will not go out of what the holy book says, and also to have the opportunity to receive the great rewards from God the Almighty as it is written in the Holy Quran.
Thanks!
Content created and supplied by: Ayinla12 (via Opera News )