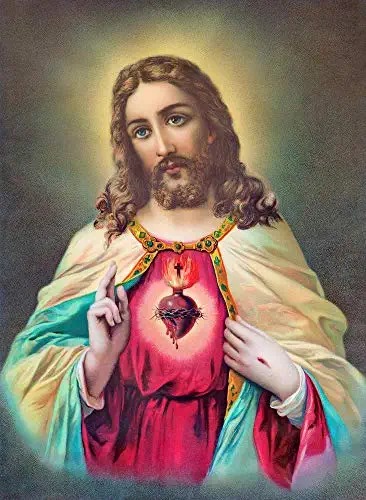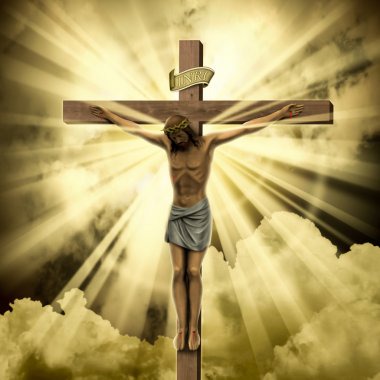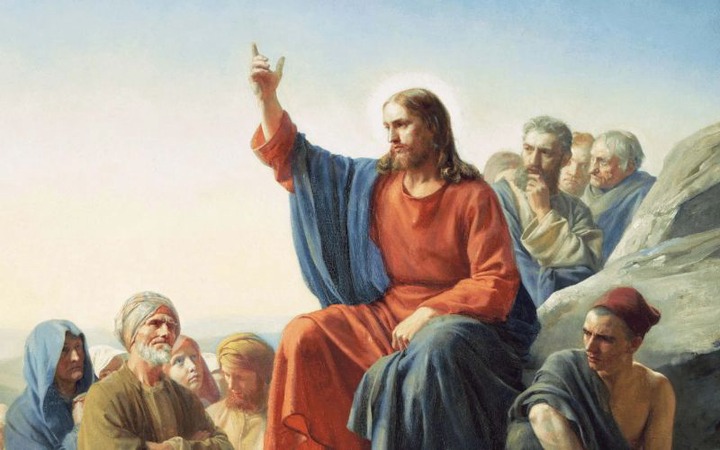 *Understanding the New Covenant and the Church of Christ
* WHAT IS TESTAMENT AND COVENANT?
The words "Covenant" and "Testament" are used interchangeably in the KJV Bible to translate the same original word (Greek=DIATHEKE e.g. Mat 26:28; 1Cor 11:25; Heb 9:4, 15-17). This interchangeable use is because a Testament is usually a testimonial document written and sealed as the authentic narratives and stipulations of a Covenant agreement, a pact, a pledge or a will. *A Covenant agreement and its Testament document are one.* 
All Divine Covenants culminate in the New Covenant and are finally perfected therein (2Cor 1:18-22; Heb 8:6-7, 13; 11:39-40). God's Covenant terms or agreements are not determined mundanely by human considerations and cultures, but divinely by the Scripture. So also the New Covenant Relations are not to be customised as we conceive but complied with as God has stipulated. (John 13:34; 1John 2:4-10; 1John 5:1-3). 
*Divine Covenants are God's special relational bonds with humanity for their redemption.* Covenant relations go beyond discipleship to encompass the whole of life and godliness. Divine Covenants are solemn agreements enacted or instituted by God to provide peculiar patterns and platforms of intimate relationship and interaction with a person or a people for specific purposes. 
Apart from the *New Testament/Covenant IN Christ* which is meant for eternal salvation of the Universal Church from sin and Satan, God has since the Fall of Adam, reached out to redemptively relate with fallen humanity through: 
+ the *Natural Covenant WITH Noah* for preservation of the earth from general deluge despite the sinfulness of all humanity (Gen 9:9-17), as well as 
+ the *National Covenant WITH Abraham and his Israelite descendants* for Promised Land heritage – which also reiterates the birth of the Premised Christ Seed for ultimate Messianic salvation of all humanity (Gen 15:5-10; 18:18; 26:4-5; 28:13-15; Act 3:25-26). Truly, God so loved the world!
*WHAT IS THE NEW COVENANT?* 
The New Covenant, even its new birth and baptism (Eze 36:25-27) were constantly spoken of by the Prophets in the Old Covenant as a further relational deal which God would enact in His Christ when He comes (Isa 55:3; Jer 31:31; Jer 32:40; Jer 33:14-16; Eze 37:26). 
When Christ came, He instituted the New Covenant and sealed it with His death and blood as the Testator and Mediator (Heb 9:15-17), Surety or Guarantee (Heb 7:22), Author and Finisher (Heb 12:2), as documented in the New Testament Scriptures. Christ also appointed the Apostles as His authentic and authoritative eye-witnesses (Luk 24:48; Act 1:22; 3:15) and anointed them as able ministers of His New Covenant (2Cor 3:6) to declare the Gospel and document the New Testament (Rom 15:15-16; 1Pet 5:12; 1John 1:1-4; Jude 3; Rev 2:1 and 12)? This makes the Apostolic Scripture authentic and ultimately authoritative for the New Covenant Church of Christ of all ages (2Tim 3:14-17; Eph 2:20; 2Pet 3:1-2, 15-16). 
Today, clever logics, revisionist theories, gentile ideologies and philosophies, cultural trends and traditions, mystical rudiments, idolatry, carnality, demonic principalities and powers pose great danger to the Church's steadfast grasp and grip of the Apostolic Truth as testified in the Scriptures? (2Cor 10:3-6; Eph 5:6; 6:10-12; Col 2:1-10; 1Tim 6:20; Heb 13:9; 2Pet 3:17). 
*WHAT IS NEW TESTAMENT SCRIPTURE?* 
The New Testament Scriptures are the authoritative documents that narrate and stipulate the authentically instituted provisions for the relational pattern of the New Covenant platform as attested by Christ through His life and teachings, and sealed in Christ's Blood which He shed at His Death on the Cross (Mar 14:24; 1Cor 11:25; Heb 9:15-20; 13:20). 
All that the Apostles believed, witnessed to, and wrote as the only authentic saving Truth of Christ's New Covenant Gospel was what they learned from Christ's coming and ministry with the help of the Holy Spirit (Luk 1:1-3; John 14:25-26; 15:26-27; Act 1:1-3, 21-22; 1Joh 1:1-3). Through Christ's New Covenant, He authored and offered eternal and uttermost Salvation (Heb 5:8-10; 7:24-26) to all humanity only as authentically and authoritatively testified in the New Testament Scriptures. 
In addition to determining the pattern of our relationship in discipleship, the New Covenant also determine the pattern of our relationships: 
+ in spiritual fellowship (1John 1:3-7; 2Cor 6:14-16), 
+ in spiritual worship (Mat 15:8-9; John 4:21-24), 
+ in Church membership (Rom 12:1-13; 2Cor 1:12; 1Tim 3:14-15), and
+ in State citizenship (Rom 12:14 – 13:7; 1Pet 2:11-21; 2Pet 3:11). 
*WHAT IS THE WORLDWIDE CHURCH OF CHRIST'S NEW COVENANT?*
The inauguration of the New Testament Church or New Covenant Church was part of God's programme prophesied in the Old Testament and fulfilled in Christ. It is the continuation of God's plan to save and share intimate relationship with mankind (Luke 2:28-32). The New Testament Church was commissioned by Christ at His Ascension (Luk 24:45-51; Mat 28;18-20; Act 1:1-9) but launched out for its worldwide mission on the day of Pentecost through the empowering outpouring of the Holy Spirit (Act 2:1-6). The Church through all generations has continued to follow the New Testament blue print in their relationship and worship, message and mission (Romans 10:13-15).
The Church of God is NOT a denomination but the special redemptive gathering of God's people who are called through Christ into the New Covenant sanctity and intimacy with Him – who assemble LOCALLY in Christ at various places and regularly on earth and are assembled UNIVERSALLY in Christ permanently in heaven and joined on earth. The Church universally assembled in Christ is the Household of God and the Body of Christ (1Cor 12:27-28; Eph 2:19). By Christ's incarnation, birth, life, teachings and sufferings He fulfilled the Prophetic Scriptures and instituted the New Covenant in the presence of His disciples and Apostles as His authentic and authoritative eye-Witnesses (Luk 24:19-27; Act 1:21-22; 1John 1:1-4). 
Apart from the Apostles who were specially empowered eye-witness (Luke 24:46-49; Act 1:8, 21-22; 1John 1:1-4), all who without seeing believe in Christ as testified in the New Testament (John 20:29) are also called and empowered to be Christ's faith-witnesses (John 14:12).
The Four Gospels record how Christ intervened to institute and mediate the redemptive and relational platform and provisions for our redemption for the pollution, penalty, power and presence of sin. Just like every other Divine, Covenant, the New Covenant has its unique covenant PROVISIONS and TERMS (premises, promises, patterns, perquisites, privileges, penalties, principles, powers, purposes, etc Luke 1:1-4; John 20:30-31) which serve for our redemptive inclusion and relational communion in Christ. These New Covenant provisions fulfilled and instituted by Christ were sealed and ratified into redemptive effect through Christ's Blood when He died on the Cross (1Cor 11:23-29; Heb 9:14-17). 
Whatever is not in accord with these apostolic documents of the New Testament is not part of THE NEW COVENANT TRUTH WHICH CHRIST SEALED WITH HIS BLOOD. New teachings based on purported prophetic and angelic revelations, doctrinal revisions and inquisitions, or private spiritual experiences which are not derived from the Scriptures are accursed and best avoided and rejected. (Gal 1:6-9; 2Thes 2:1-3; 1Tim 6:3-4).  
All we do in the Church of Christ is only divinely acceptable when based on the Truth and Tenets of Christ's New Covenant found in the Scriptures, not when based on personal tendencies, past traditions, popular trends, prevalent tenets, and preferred teachings which human cultures and concepts may proffer.
Content created and supplied by: Sambons (via Opera News )
Opera News is a free to use platform and the views and opinions expressed herein are solely those of the author and do not represent, reflect or express the views of Opera News. Any/all written content and images displayed are provided by the blogger/author, appear herein as submitted by the blogger/author and are unedited by Opera News. Opera News does not consent to nor does it condone the posting of any content that violates the rights (including the copyrights) of any third party, nor content that may malign, inter alia, any religion, ethnic group, organization, gender, company, or individual. Opera News furthermore does not condone the use of our platform for the purposes encouraging/endorsing hate speech, violation of human rights and/or utterances of a defamatory nature. If the content contained herein violates any of your rights, including those of copyright, and/or violates any the above mentioned factors, you are requested to immediately notify us using via the following email address operanews-external(at)opera.com and/or report the article using the available reporting functionality built into our Platform See More