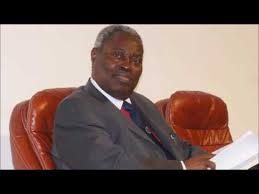 Kumuyi has come a long way.As a minister he has served the Lord and also gone through some difficulties and oppositions.He has laboured and preached both in Nigeria and in several nations of the world.
In 1973,God led him to start Bible Study in his flat with 15 members.
Kumuyi recall how it all started:
"While l was doing my postgraduate work at the University of Lagos, some people who knew me to be a member of the Scripture Union (SU), would come and ask me questions about the Bible and Christian living.Some of them would come at odd hours, so l felt it was better we gathered as a group and studied the Bible together instead of spending so much time dealing with them as individuals.l told them:'Let's come together on Monday evenings in my flat and study the Bible together.So they came,15 of them,to my flat and l started teaching them about the Bible."
After a little while,the first opposition came.
Kumuyi recounts how it went and how he was able to handle it.
"Then the time came when my flat could no longer hold us,so we spilled outside and occupied the front of the building.My neighbors who were lecturers started to complain that the noise was disturbing them.Eventually it got to the registrar who called me one day and said he had been receiving complaints from my neighbors.
Continuing Kumuyi said:
"Well,l said, when my neighbors organize night parties or naming cermonies and such like, they disturb me too but l don't complain.Eventually we resolved it.The registrar said l should try and find a place outside the campus,but they didn't drive us or disturb us.We did finally find a place outside in 1976 when our numbers grew and we could no longer be contained within the confines of flat.
On funds to run the ministry, Kumuyi had this to say:
"When we started our meeting...l was the one arranging the chairs and the benches, leading the singing and teaching the music... There was no offering box for others to help the work by dropping money in.l gave my tithe and all salary for the work.lf you come to my house then, you would find some food and just a few things, not much.When l was given some arrears in my place of work,l put it all in the work.l sowed"
On the opposition that came on doctrinal issue, Kumuyi had this to say:
"Before we started our Ministry in Lagos in 1973, people didn't know how to overcome sin.They felt every believer must sin everyday.They preached it and testified to it also.l became concerned.l said no; that it must be possible for one to live a life above sin according to the promise of God: That He would grant us, that we being delivered out of the hand of our enemies might serve him without fear, in holiness and righteousness before him,all the days of our life[Luke1:74-75]
Continuing Kumuyi said:
There was a time.. when believers didn't believe that they could be internally sanctified,nor did they know how to make restitution.People had two or three wives and yet professed salvation.They would not do away with the extral wives.
What did Kumuyi do in response to these difficulties:
Kumuyi said thus:
"I began to... study and teach..l taught that it is possible to live above sin.Of course there was opposition.But l thank God today that there are people..who believe that it is possible to live above sin...l preached on restitution.l believe today that there are thousands of believers who now know and believe that proper Biblical marriage is one man,one wife.That doctrine is established today.".
Kumuyi also said thus:
"There was a time at the University of Lagos where we used to meet in the early days, when we taught and learned about the Holy Ghost.Another study group in town;a group of Evangelical brethren,left their normal study series and studied about the Holy Ghost for six months to disprove what we said about the Holy Ghost.ln particular,they wanted to prove that speaking in tongues does not exist today.They believed that the age of miracles and healing have passed away; that a believer cannot manifest faith anymore and have what he desires and confessess.
Continuing, Kumuyi said thus:
"But we kept preaching the contrary; the truth of God's word.We said,if you desire anything,pray according to that desire, and believe the word of God and you will have it...We taught these things.We confessed them.We were opposed.We were called by pastors and leaders of churches and groups that told us that what we teach cannot be true.We told them it was the truth.And we thank God because it is true and Biblical as many have proved today.We also taught God's truth on divine healing.We taught believers that they could be healed and then continue to live in health.We taught them that if they were sick, God would heal them.The Lord honoured His Word, but of course it wasn't without opposition".
As Kumuyi continue to teach in the Bible study group, more people came since it was non denominational and were happy to study with Lecturer Kumuyi,as it still was.
But since Kumuyi was of the Apostolic Faith, where he worshipped,they had to drive him out.Why?
Kumuyi replied thus:
"The basic reason was that the Apostolic Faith did not believe in every member going out to witness to other people with the purpose of winning souls.They felt that if everybody did that, they would not teach the right thing in a uniform manner because they were young and untrained.But l said no,they were not going out to teach other people, they were just saying this is what Christ can do for you.They were not teaching anything the people didn't already know.But the church said no,we should sit down and shouldn't talk to anybody about Christ.lt was the church leadership alone that had the right to preach the Bible to the people.I said no,if we are to wait like that, people who did not know the truth would never know.This point of disagreement made them to say that because l did not fully agree with what they were saying,l had to leave the church".
After he left the Apostolic Faith, Kumuyi settled fully and continued with the Bible study.More people came to the Bible Study Group, leading to growth and soon the membership had gone over 1,500.Because the Group was non denominational, people were happy to come from various churches and study with Lecturer Kumuyi,as he was then called.
As the group increased in number,persecution started for members of the group.
Kumuyi said thus about that problem and how he was able to overcome.
"As members of the group were getting converted and their lives were changing,they went back to their churches and lived the new Christian lives they were learning at our Bible studies.This posed serious challenges for the churches, and so persecution started.Some of the pastors of those churches actually told me that we were creating problems for them by not starting our own church.lf we had our own church,they said,their members would not come back and project the kind of teaching and live lives the churches didn't agree with.So eventually, after we prayed,we saw the only way to resolve the problem was to start our own church,which we did in 1983"
On starting ministry in difficult terrain, Kumuyi said thus:
"The Lord has blessed the work of our hands.He has opened so many doors for us that we now have Bible study locations in all the 36 states of Nigeria and so many countries overseas as well.When we start such study groups....we go with the whole Bible, with authority, and with the Spirit of God.We March along in boldness and challenge anybody and anything that exalt itself against God".
Continuing, Kumuyi said thus:
"The North of Nigeria for example,is thought to be a place where one can't work for God.They say the word of God can't take root there.But we thank God that...the..Lord is blessing..the work in places in the....North"
Thanks for reading this piece.
Content created and supplied by: ThomasUsigbe (via Opera News )