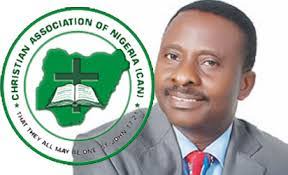 CAN President, Rev. Supo Ayokunle, with CAN logo 
Credit: naijanews.com
Nigerians are known to be religious people. To some, it means that Nigerians called upon God whereas they are godless people (i.e. they call upon God with their lips but their hearts are not right with God), while there are many who argue that there are a lot of godly people in Nigeria.
Whichever side of the divide you stand, at least, it is agreed by many that a lot of Nigerians call upon God, especially when there is a need, challenge or problem.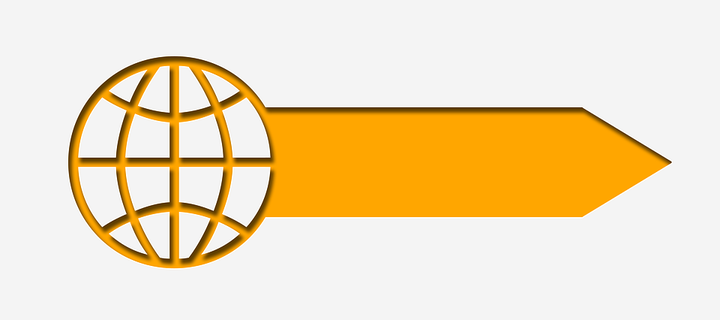 CAN members with President Buhari and Vice President Osinbajo
Credit: lindaikejiblog.com
The fact that there is a problem now in Nigeria and in most parts of the world, the coronavirus (Covid-19) pandemic, is what makes this godly or religious aspect of our lives in Nigeria of urgent necessity, because I believe that we need to look at a spiritual dimension to solving the Covid-19 pandemic that we are presently confronted with.
The Bible in 2 Chronicles 7:14 says,
"If my people, which are called by my name, shall humble themselves, and pray, and seek my face, and turn from their wicked ways; then will I hear from heaven, and will forgive their sin, and will heal their land."
It is unfortunate and sad that now that we are confronted with an unknown enemy (Covid-19), with an unknown solution (there is no vaccine yet), we have decided, consciously or unconsciously, to forsake our religious or godly aspect (nature), which I believe would've been a big weapon in helping us to attack and defeat this unknown enemy (pandemic) that is ravaging Nigeria and the world at large.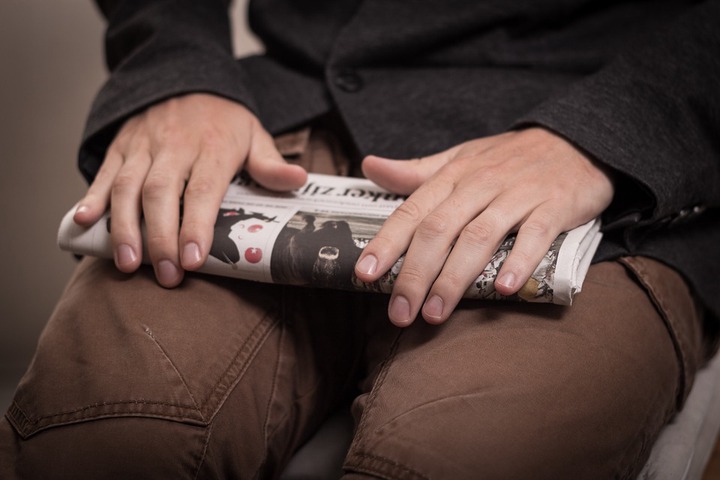 President Buhari and Vice President Osinbajo
Credit: politicsnigeria.com
We have closed down churches and other religious places of worship in other to play safe. Some States have reopened religious places of worship with various conditions, while States like Lagos and Ogun still have their churches closed. People have been asked to stay at home to worship God. They have been asked to cry unto God in prayers at home for His intervention concerning the Covid-19 situation.
Good as the options given are, they cannot replace what God has said or God's solution as seen in His word (the Bible).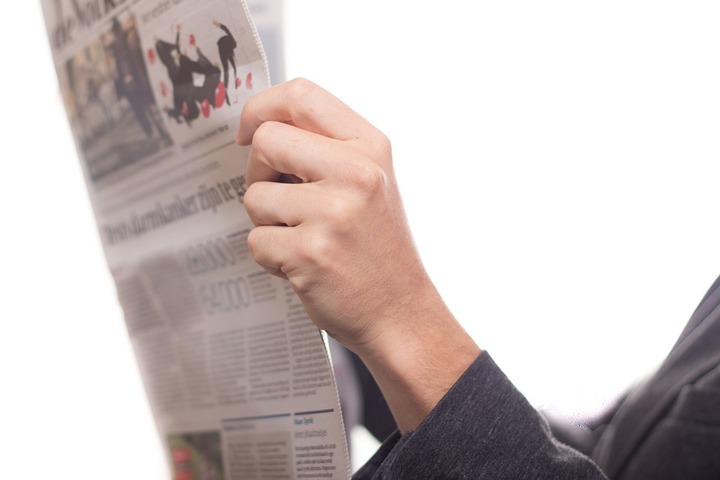 Picture used for illustrative purpose
A look at 2 Chronicles 7:14, gives what I call, "A Spiritual Dimension To Solving The Covid-19 Problem".
A breakdown of 2 Chronicles 7:14 says,
"If If my people, which are called by my name, ...", what God Almighty expects first at this stage is that everyone who claims to be "His people" will rise up to the spiritual demands of the problem at hand. It will interest you to note that God here, did not say, if the righteous or if the godly.
This is a national problem and God knows that while the people are His, a lot or some of them may not be in a righteous or godly state at the time of a national disaster (and that is why there may be a national problem in the first place that requires God's divine intervention).
The Covid-19 situation at hand in Nigeria right now calls for the involvement of all "God's people", be they just religious or truly godly (righteous).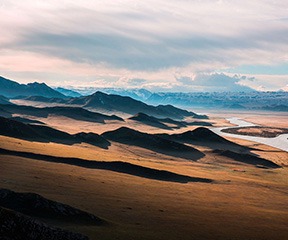 Worshippers during a church service before Covid-19 situation
Credit: theguardian.com
Looking further at the spiritual dimension to solving this national problem, 2 Chronicles 7:14 went on to say what God expects that His people who are called by His Name should do, it says, "... shall humble themselves, and pray, and seek my face, ..."
God expects humility from us. We have tried human efforts and so far, it hasn't worked. We should humbly turn our face to seeking God for His divine intervention, but sadly, we have closed down a lot of churches and the ones opened are barely operating in the way true worship would require.
Until we humble ourselves and seek God, just as it is the world over, we (Nigerians) will continue to suffer the damaging effects of Covid-19 until God decides to show us mercy. What this means is that, instead of reducing the damage by crying out to God now and receiving help from God now, we continue to try to solve the problem ourselves and suffer until when God Almighty, in His infinite mercy, decides to bring an end to our sufferings by putting an end to Covid-19. The choice is ours.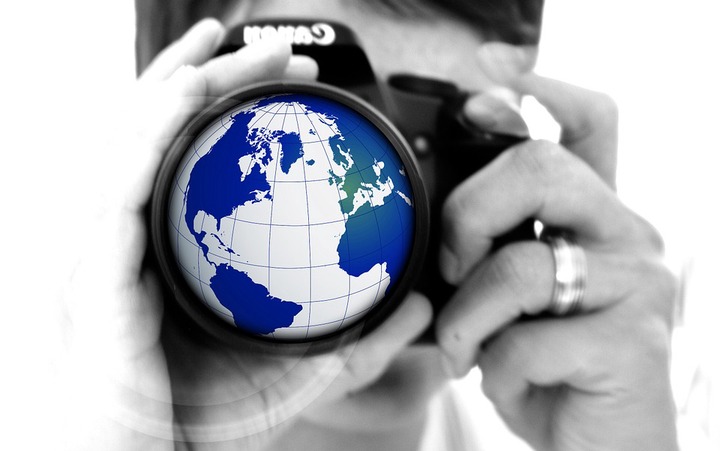 People praying in a church before Covid-19 situation
Credit: theguardian.com
A further look into 2 Chronicles 7:14 tells us further what God expects us to do if we decides to humble ourselves and then seek His face through prayers, it says we are to, "... turn from their wicked ways..."
Spiritually speaking, most sicknesses and diseases are as a result of the sin or sins of men. Exodus 15:25-26; Deuteronomy 28:15,22; John 5:5,14; Matthew 9:1-8.
Matthew 9:2 says,
"And, behold, they brought to him a man sick of the palsy, lying on a bed: and Jesus seeing their faith said unto the sick of the palsy; Son, be of good cheer; thy sins be forgiven thee."
The sick man was brought to Jesus for healing and what Jesus did first, was to forgive the man his sins. Jesus did that because his sickness was as a result of his sins.
Palsy is the loss of ability to move a body part. It is also a condition mark by uncontrollable tremor. (WordWeb dictionary). So, this was no common or ordinary sickness (or medical health condition), yet, it was caused by sin.
As a nation, and as a people, we need to turn from our wicked ways.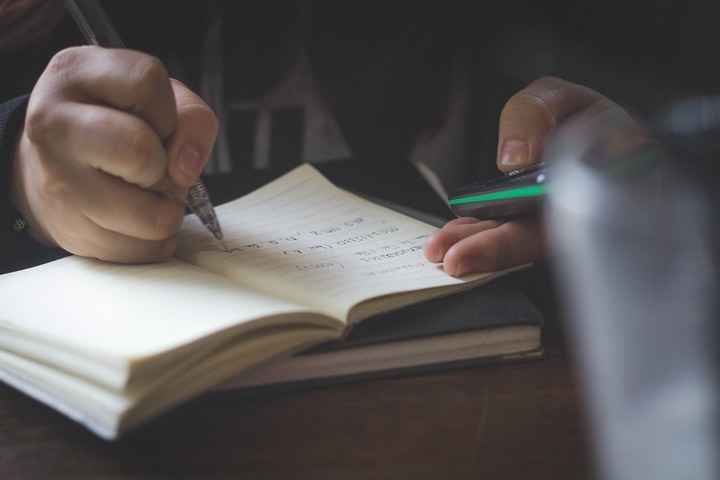 Boss Mustapha, SGF and Chairman, Presidential Task Force on Covid-19
Credit: von.gov.ng
When we humble ourselves, seek God's face through prayers and we turn from our wicked ways, what did God say?
In the concluding part of 2 Chronicles 7:14, God said, "... will forgive their sin, and will heal their land."
God promised us forgiveness for our sins, and healing for our nation (land).
If we truly desire a way out of Covid-19 pandemic, we cannot continue to close our churches or make our churches operate under situations that do not give room for normal worship unto the LORD, or that does not involve every willing worshipper of God to be present to worship God. Putting in place restrictions on churches will hinder the ability of the church to be able to seek the face of God concerning Covid-19.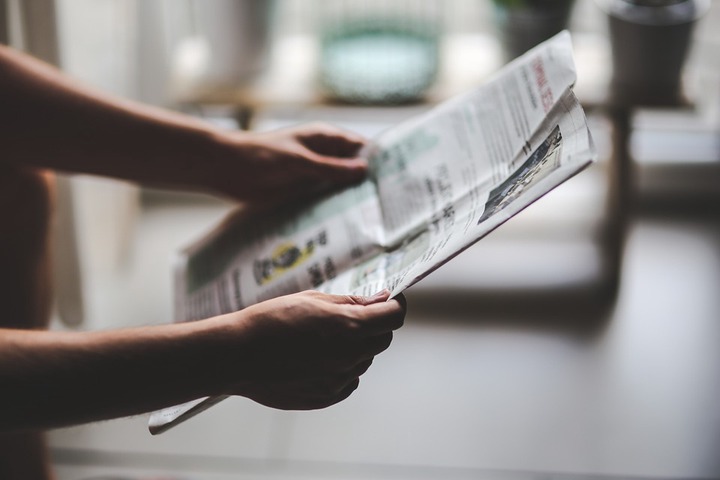 Dr Chikwe Iheweazu, Director General, NCDC
Credit: nature.com
May I say that the same people that are restricted from gathering at various places of worship unto God mingle with each other at other places that are either crowded or that require them associating/socializing for longer time than the time they spend in places of worship.
People still meet at work places, market places and bus stations. Some of these places have more people present at a time than the total number of worshippers present in many places of worship at a time. If market places and bus stations, where people cannot be easily controlled can be in operation without restrictions to the number of people who can be present at a time, then, religious places of worship should be opened and without restrictions on number of worshippers at a time.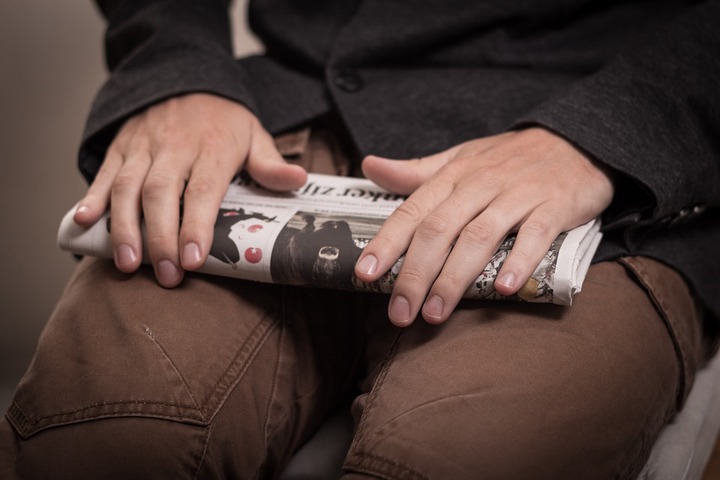 NCDC Administrative Headquarters
We need God's divine intervention to solve this Covid-19 pandemic as other efforts made so far have not yielded the much desired results. While those efforts can still be going on, I believe it is time we consider the spiritual dimension to solving this problem.
We are Nigerians, the religious or spiritual (godly) aspect of our lives, our belief in God Almighty, is part of what stands us out from most, if not all, other nations of the world.
We call upon God in sports (football in particular), politics (you see politicians organizing prayer meetings for God's favour to win elections), students pray to God for good success in their exam even after studying hard, etc.
Even king David, a warrior, exploited a spiritual dimension to solving a national problem in 2 Samuel 21:1-9 when there was continuous famine for three years. He enquired of the LORD for the cause of the problem and took needed steps to solve it. He didn't handle it economically even though it had to do with shortage or lack of food.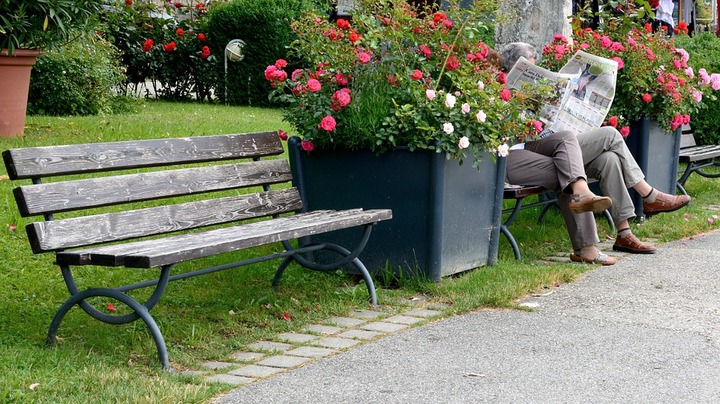 Medical personnel in a lab
So, why have we left God out of this Covid-19 pandemic? Why have we relegated God to the backseat while we try to face this unknown enemy with human efforts? The Bible says, "... for by strength shall no man prevail. 1 Samuel 2:9c.
It is either we reopen our churches so that as a people we can seek God's face through prayers for His mercy and divine intervention to bring an end to Covid-19 pandemic, or we continue to suffer the consequence of trying to use our limited human effort and ability to solve it, until God, in His infinite mercy, will bring an end to the Covid-19 pandemic. The choice is ours!
I appreciate your opinion/comment.
LIKE this article, leave a COMMENT below and SHARE it to others.
Content created and supplied by: TrueNewsInfo (via Opera News )
Opera News is a free to use platform and the views and opinions expressed herein are solely those of the author and do not represent, reflect or express the views of Opera News. Any/all written content and images displayed are provided by the blogger/author, appear herein as submitted by the blogger/author and are unedited by Opera News. Opera News does not consent to nor does it condone the posting of any content that violates the rights (including the copyrights) of any third party, nor content that may malign, inter alia, any religion, ethnic group, organization, gender, company, or individual. Opera News furthermore does not condone the use of our platform for the purposes encouraging/endorsing hate speech, violation of human rights and/or utterances of a defamatory nature. If the content contained herein violates any of your rights, including those of copyright, and/or violates any the above mentioned factors, you are requested to immediately notify us using via the following email address operanews-external(at)opera.com and/or report the article using the available reporting functionality built into our Platform See More