It is human nature to ask questions. We're a curious species, driving us to discover and learn about everything around us. Throughout human history, we've come up with every question you could think to ask, and we've answered many of them. But several hundred others remain unanswered and unfortunately, it seems they might remain that way until humans cease to exist.We strive to learn the truth, but there are some truths that are so hard to discover that our human logic fails to calculate the right understanding. So we end up leaving these questions unanswered, hoping that some day, the development of human intelligence – or perhaps even divine intervention – will reveal the answers to us and help us get a better grasp of the realities around us.We all approach tough questions differently, with some of us searching Google, others turning to a smarter friend, and still others using some sort of formula to list everything we know in hopes of discovering unique insights about ourselves.
But in many situations, we simply run into questions where no answer exists. These are what we call unanswerable questions, and there are tons of them.
This are some of the questions.
Why does anything exist? In the beginning there was nothing. How did something come from nothing?
How was the universe formed?
Why was it created, and why like this?
What existed before the universe?
Was there ever a time when nothing existed or has something always been in existence?
Are we alone in the universe?
At what point did time begin?
Did time exist before the universe was created, or did that come later?
Does time only flow forward or are there exception
What effect will too much screen time have on us as a society 50 years in the future?
Where does matter come from?
What exactly is gravity?
What color is a mirror?
If you enjoy wasting time, is that time really wasted?
If anything is possible, is it possible for anything to be impossible?
If someone with multiple personalities threatens to kill himself, is it considered a hostage situation?
If you try to fail and succeed, then which have you done?
When did time begin?
Did we invent math or did we discover it?
Where does a thought go when it's forgotten?
Do we have free will or is everything predestined?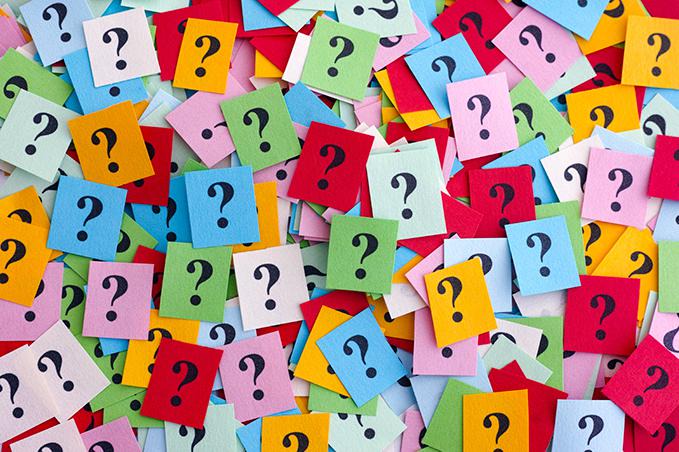 Content created and supplied by: Elemosho1 (via Opera News )