Thank you, Lord, for the miracle of sleeping and waking up. I adore and You because you are worthy of my worship. As I pray to You this Friday morning, Lord hears my prayers and grant my heart's desire in the powerful name of Christ Jesus.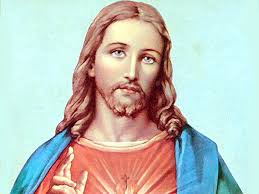 Before you step out today, ask God to do these 7 things for you
1) Lord, as I step out this morning, to my place of work, prosper me in the name of Jesus. Provide all my financial and spiritual needs in the name of Jesus.
2) Guide my steps to success and greater height today. Elevate through promotion and divine uplifting in the name of Jesus. Disgrace this everyone that has vowed to see my failure in life, in the name of Jesus.
3) Cause my destiny helpers to locate me today. Wherever my helpers and my are, let them locate me to the glory and honour of your name. Invite them into my life in the name of Jesus.
4) protect me from every Satanic plot against my life Lord. Any pit that has been dug for me by my enemy, Father, I declare it closed in the name of Jesus. Every net that has been spread to catch me like a fowl, set it on fire now in the name of Jesus.
5) Lord, never allow me to fall a victim of an accident or any spiritual attack in the name of Jesus. I cover myself and my family with the blood of Jesus. I shall return later with joy in the name of Jesus.
If you have prayed these prayers, type 'it's settled" in the comments section and forward it to others.
Content created and supplied by: Sciencehotgists (via Opera News )