Most Nigeria parents kick against their children marrying from a different religion because they feel their religious belief is superior over other religion thereby anyone who is of a different religion is often seen as an infidel.
Many are of the believe that Interfaith marriages encounter a lot of religion related problems such as the man enforcing his religion on the woman, and if she isn't willing to convert to her husband's religion, it could create issues in the marriage.
In a bid to change the misconceptions about interfaith marriages, Mrs Oluwatoyin Adegbenro has narrated her own marriage experience on Facebook.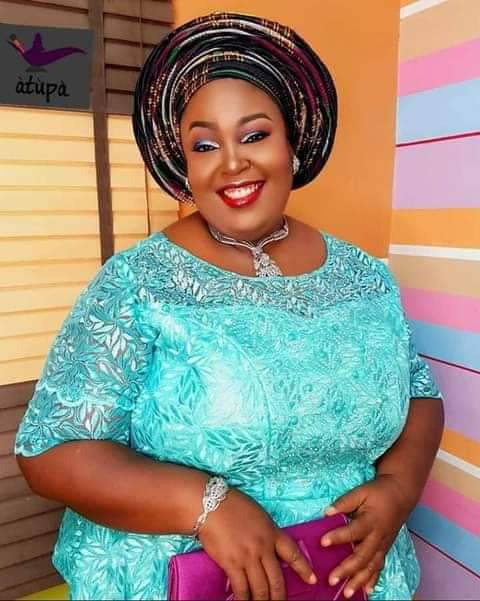 She said she was born and raised as a christian, her parents we're Anglicans and she was in fact a chorister in her church but then, she got married to a Muslim. Her husband never enforced his Islamic faith on her neither did he enforce it on their children but as time went on, she naturally joined on her on accord.
She further revealed out of all her kids, only one chose to be a Muslim , while the others are Christians, yet their father didn't love them less. She also said in her 23 years of marriage never was there issues as regards religion.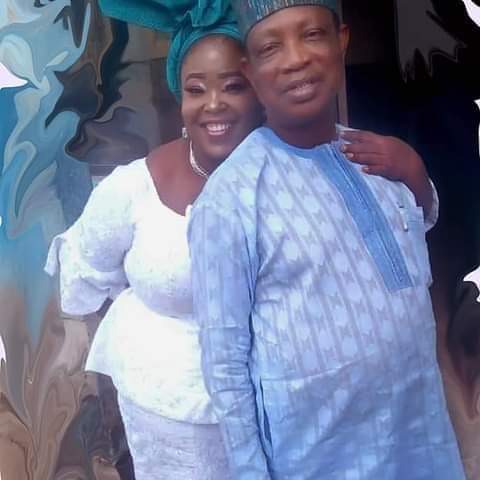 It is good to know that in this time of religious intolerance there are still interfaith marriages void of problems and issues relating to religion.
Religion has been the undoing of mankind and until people come to realize that religion has divided mankind rather than bringing mankind together, we will continue to have this discussion. As far as two people in love decides to spend their lives together, religious belief shouldn't be a stumbling block.
Screenshots of her post below;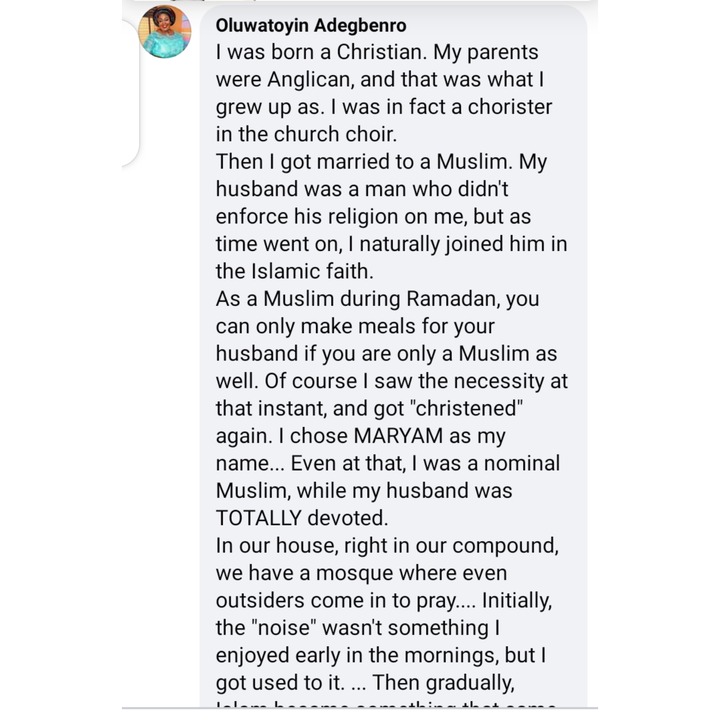 Content created and supplied by: Yvonneupdate (via Opera News )