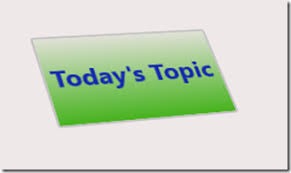 TOPIC: HOW PREPARED ARE YOU?
TUESDAY 2ND FEBRUARY, 2021
Meditation:
"Then shall the kingdom of heaven be likened unto ten virgins, which took their lamps, and went forth to meet the bridegroom. And five of them were wise, and five were foolish." (Matthew 25:1-2)
Today's Text:Matthew 25:1-13:
It is of utmost importance to think of heaven and hell and the ultimate destination of your soul. The time of Christ's exact return to earth is only known by God the Father. It is necessary that every child of God be alert and not live in a disorderly fashion, lest there be no opportunity to mend things before the Lord returns. If you have been careless up till now, cease from that because the trumpet of the archangel will sound any moment. The Lord Jesus may come any moment. Anyone who puts off this consciousness soon lapses into carnality and unrighteousness, deceived into thinking that there is still time. Whatever you are planning, build your life around this consciousness because He will surely come and soon.
Some people do not believe that the Son of God is coming back. Even if they do, they believe it theologically, not in truth. They say it but their actions speak differently. If you are a servant and you know that your master is coming back soon, will you leave the house unkempt, littered with rubbish? Will you behave anyhow you like? Impossible!
If you are to make heaven, there is an attitude, a behavior that should be attendant to it. We are to be in constant expectation of the Master's coming. If we quarrel, fight, do all manner of carnal stuff and then say the Lord is coming, are we truly prepared? Are we ready to receive Him?
Think about your life today because Jesus Christ may come this next hour. How prepared are you?
Prayer:
Pray for grace to be ready, prepared for the coming of our Lord Jesus Christ.
Confession:
I resolve to walk in the consciousness of your imminent return, prepared in my actions and attitude for your coming.
Further study:
Isaiah 38:1:
"In those days was Hezekiah sick unto death. And Isaiah the prophet the son of Amoz came unto him, and said unto him, Thus saith the LORD, Set thine house in order: for thou shalt die, and not live."
Revelation 19:7:
"Let us be glad and rejoice, and give honour to him: for the marriage of the Lamb is come, and his wife hath made herself ready."
Matthew 24:37-39:
"But as the days of Noe were, so shall also the coming of the Son of man be. For as in the days that were before the flood they were eating and drinking, marrying and giving in marriage, until the day that Noe entered into the ark, And knew not until the flood came, and took them all away; so shall also the coming of the Son of man be."
Content created and supplied by: Introspect (via Opera News )