Alhaji Musa is a Nigerian comedian, TV presenter, Broadcast Journalist, Actor, and Content creator.
His real name is Nedu Wazobia but is known as Alhaji Musa, he is originally from Kaduna state where he grows among the hausa people. From his comedy video, they way he dresses and talks is like a Muslim, but he is a Christian. This uniqueness and talent has made him so famous and popular.
Some Muslims are not happy with the way he dresses and then do not respect the cloths he is wearing. He has be warned by some Muslims to stop shooting his comedies with Muslim attire, because according to them he is tarnishing the image of the Muslims. From his comedies we see him touching and playing with heavily curvy ladies.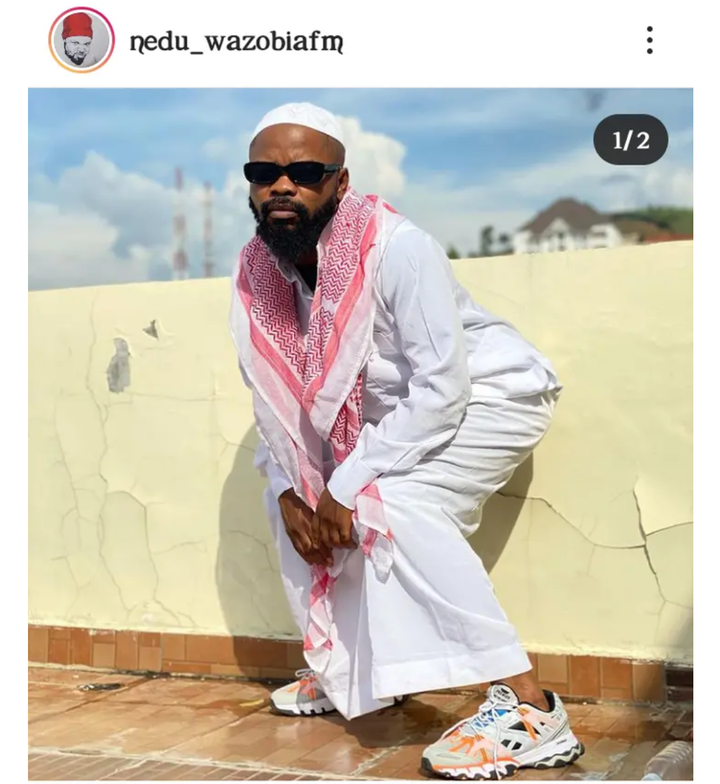 Check out some of the Photos, he dressed like Muslims: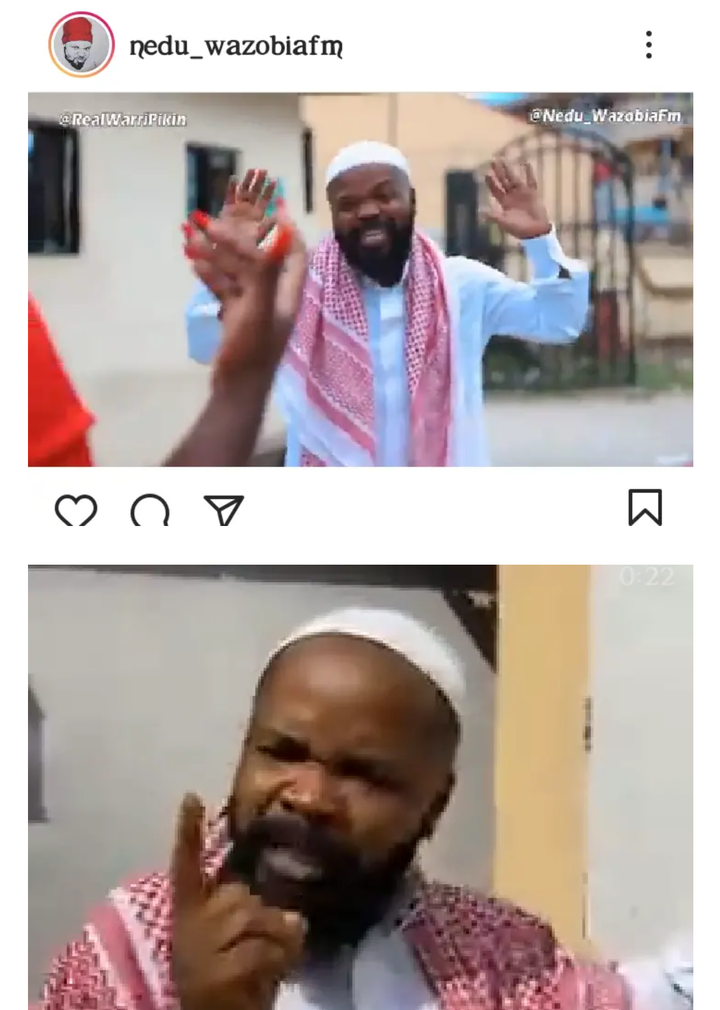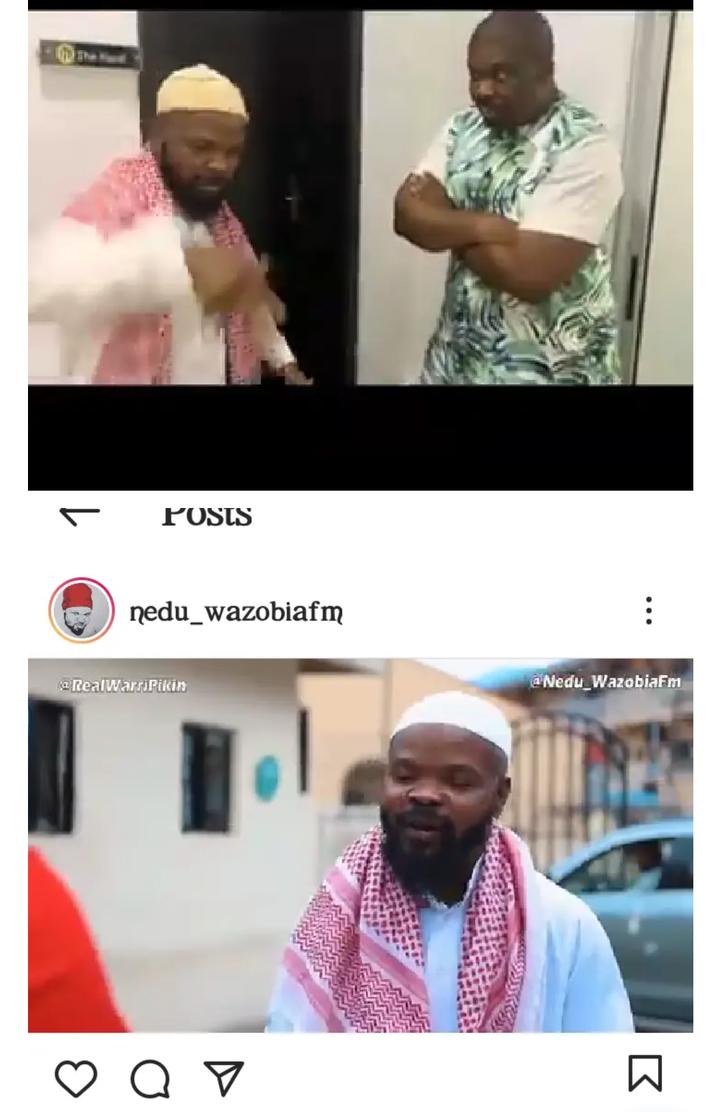 Below are the images used to stop him from using Islamic dress to shoot his comedies: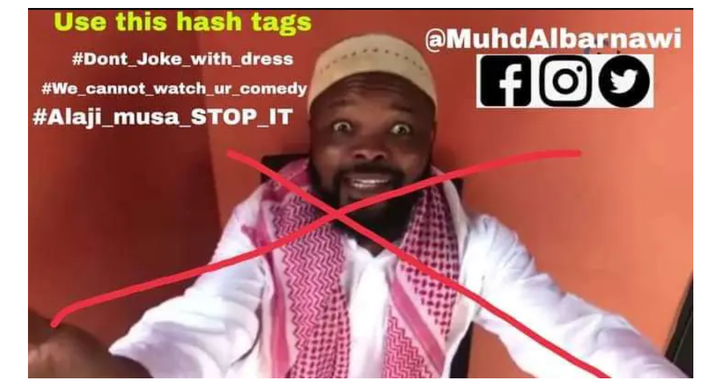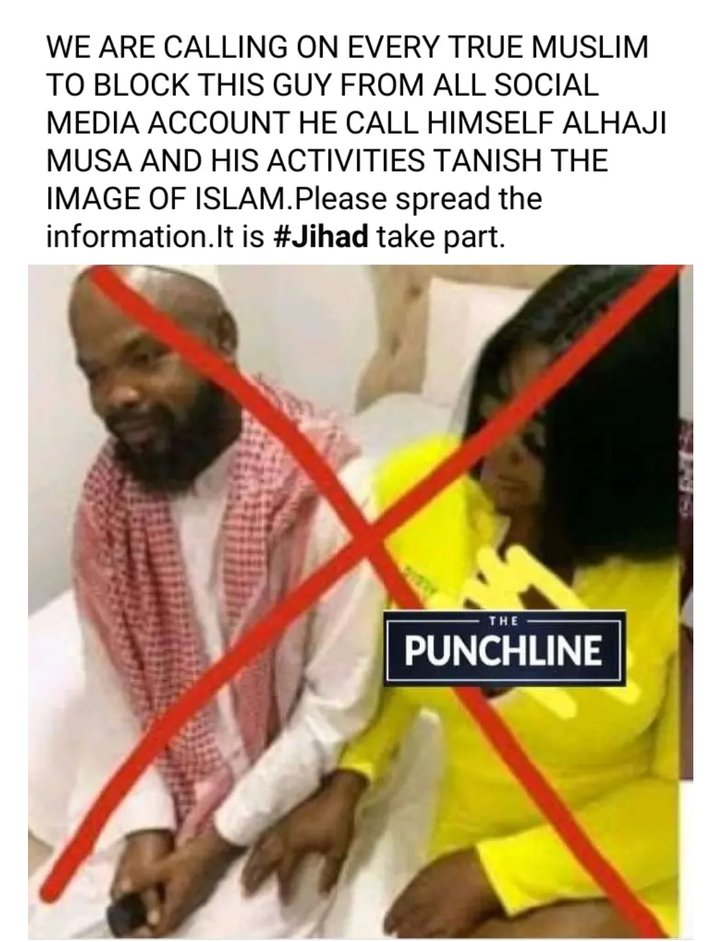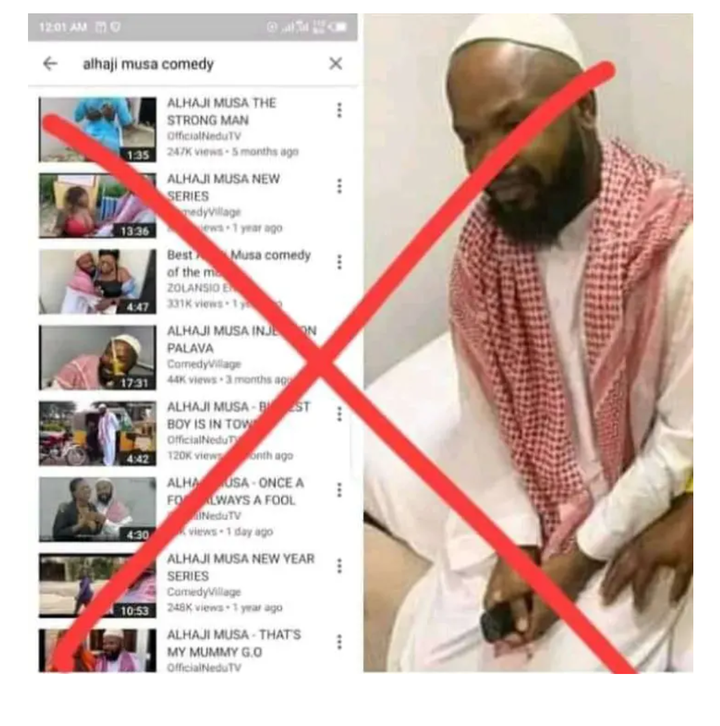 It seems like Alhaji Musa ha gotten the warning and also have taken correction as we see him in different outfit in his recent comedy video.
Check out the clothe he wore in his recent video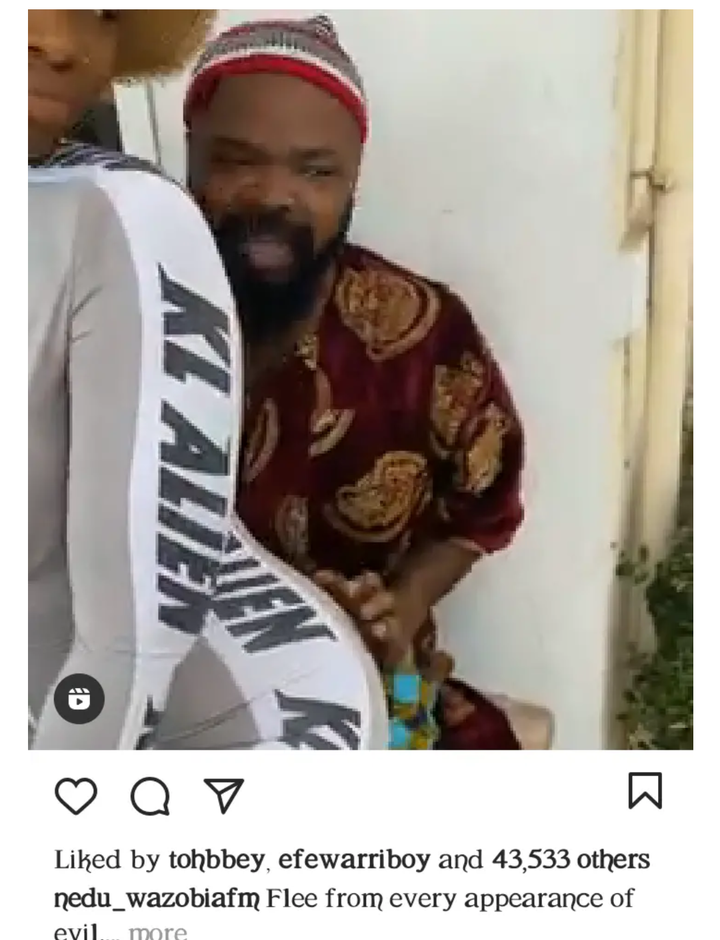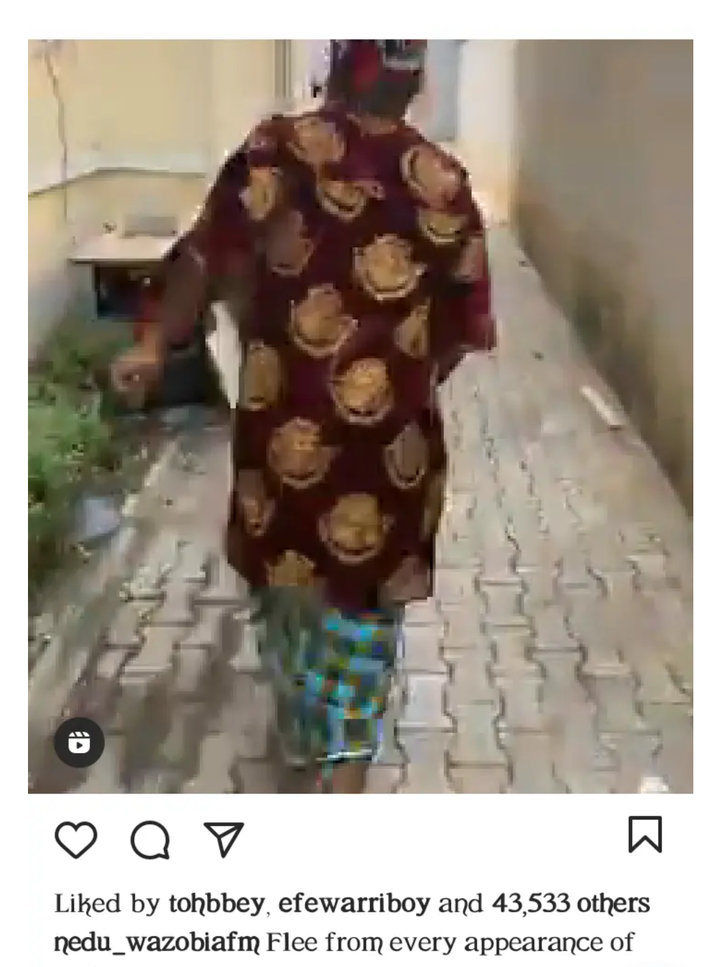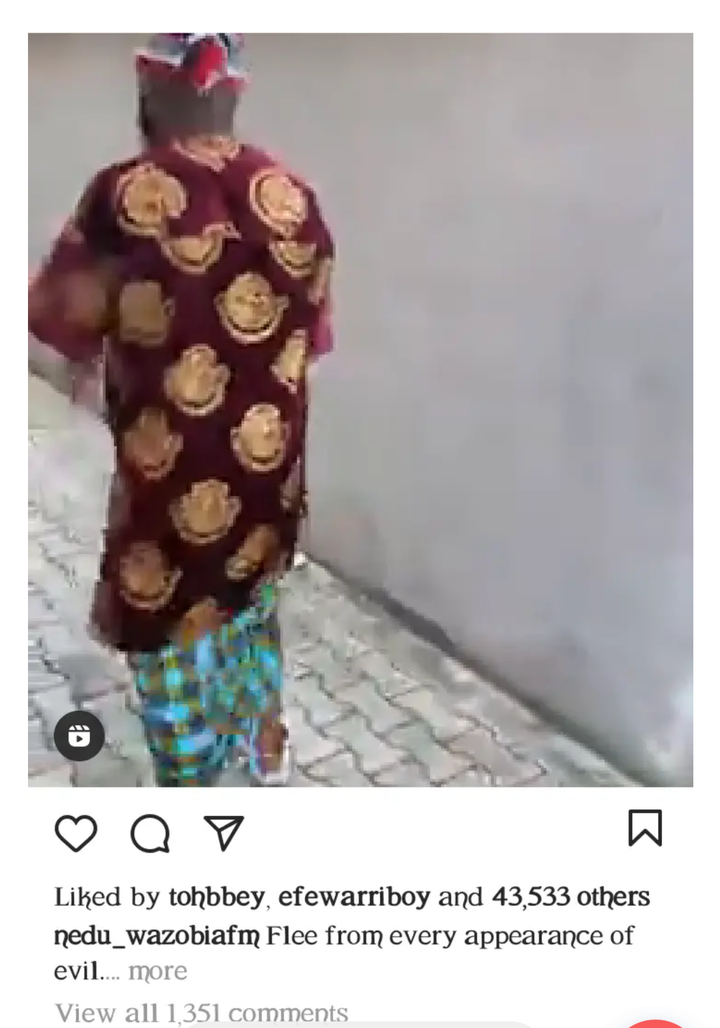 What are your thoughts on this? Do they have the right to stop somebody to change his dressing? What are your views in the comment box below.
Please like share and follow me for more update around the globe.
Thanks for your time. Do stay safe.
Content created and supplied by: Fiestar (via Opera News )