The Founder of Synagogue Church of all nations, Prophet TB Joshua has once again admonished Christians all over the world on the need to move ahead despite what they may be passing through.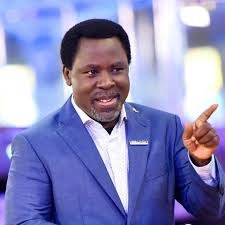 The renowned man of made use of his official social media account on Wednesday morning to send out his encouraging words to those that believe in the lord. 
He said that he understands how many Christians tend to share their problems to the world especially on social media. According to him it is not the best way to go about it. "Stop advertising your pain."
He stated that Christian must learn how to stop worrying over their inability to achieve somethings because everyone is limited by one thing or another. 
"Stop thinking of your weakness. Everyone has limitations." 
He admonished that rather, Christian should focus on Jesus Christ because him alone can solve every problem. 
"Jesus wants to enter your life today to end your past life of sickness, struggling, poverty and suffering. So, become God conscious instead of problem conscious." -TB Joshua said.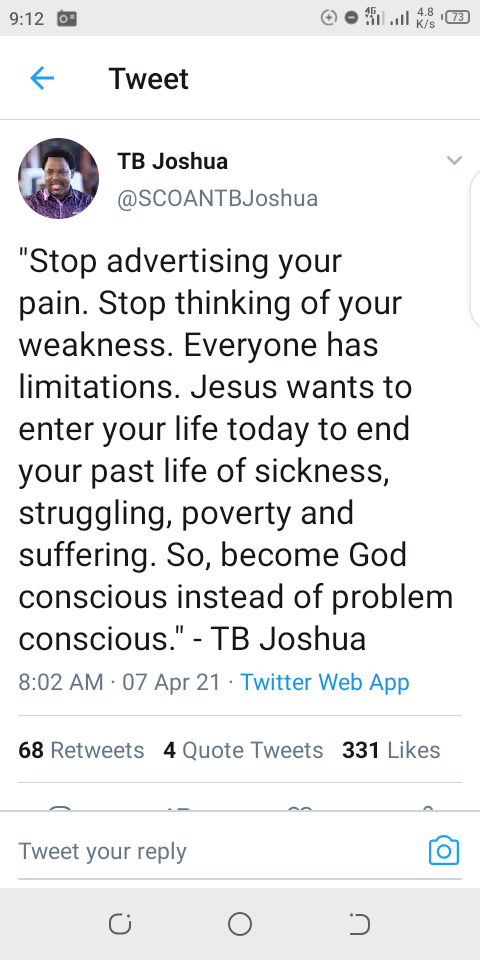 As a reader of this article, please hid to the advise of the man of God as you watch things turn for good in your life in Jesus name. 
Content created and supplied by: Ojochenemi (via Opera News )