1.) Scripture
Jeremiah 31:3 GW
The Lord appeared to me in a faraway place and said, "I love you with an everlasting love. So I will continue to show you my kindness.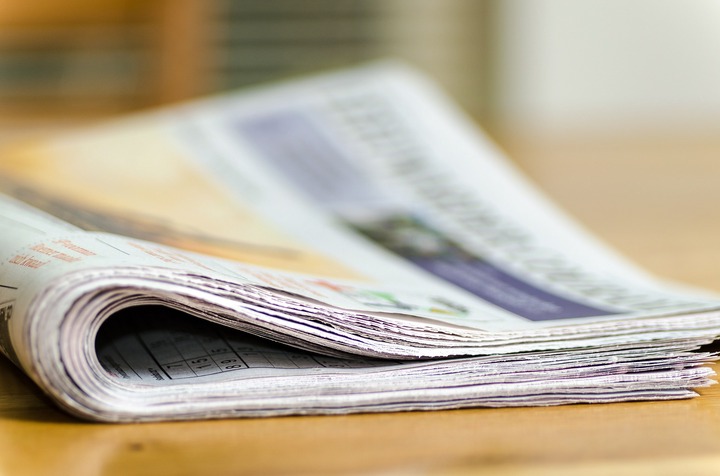 A HEAVENLY INVITATION
"I'll be a Father to you."
What is the most important verse in the Bible? Many people would answer, "John 3:16: God so loved the world that He gave His one and only Son." However, this verse from Paul's second letter to the church in Corinth can make a very big claim as well. In a way, the entire plan and purpose of God can be summed up in the words, "I'll be a Father to you." This has been God's plan ever since Adam and Eve sinned in the Garden of Eden. When that happened, human beings became separated from the Father's love. In effect, we became spiritual orphans—no longer able to relate to God as our Father. But thanks to Jesus, all that has changed! Jesus is the answer to our orphan state. He came into this world to die for our sins and adopt us into the Father's family on earth. Now we can call God "Father" and rest in His arms of love. In this book of devotions, Jesus is inviting us to respond to these timeless words: "I'll be a Father to you."
PRAYER
Thank You, God, for Your invitation to know You as Father. With all of my heart I say "Yes," as I begin this series of devotions. In Jesus' name. Amen.
2.) Scripture
2 Corinthians 6:18 GW
The Lord Almighty says, "I will be your Father, and you will be my sons and daughters."
OUR TRUE IDENTITY
"You'll be sons and daughters to me."
Every good father has a dream for his children. In the previous devotion we saw part of God's dream for us: "I'll be a Father to you." That's been His plan since before the foundation of the world. But there's more. Not only does God want us to know His true identity; He also wants us to know our true identity. If He is our Father, then what does that make us? If we choose to follow His Son, Jesus Christ, it makes us His sons and daughters. This is the greatest joy of all—to know that God is the Father we've all been waiting for, and to revel in the privilege of being His adopted sons and daughters. This is His dream for our lives. Let's make it our highest goal to enter into the fullness of what it means to be the sons and daughters of the greatest Father of all. Let's make it our life's goal to be the best sons and the best daughters that we could possibly be to our Father in Heaven. This is the Father's dream for our lives. Let's make it our dream too!
PRAYER
Dear Father, I thank You that You've called me to be Your adopted child. Help me to build my identity on this wonderful honor. In Jesus' name. Amen.
3.) Scripture
John 3:16‭-‬17 GW
God loved the world this way: He gave his only Son so that everyone who believes in him will not die but will have eternal life. God sent his Son into the world, not to condemn the world, but to save the world.
THE LOVE OF ALL LOVES
What marvelous love the Father has extended to us!
There is no greater joy in life than to know that God is our loving Father, yet many people, including those within the Church, have not experienced this unspeakable joy. Many have been wounded by their earthly fathers and, as a result, project their own experience of fatherhood onto God the Father. They then create God in their earthly father's image—seeing God as an absent or abandoning parent. Others have a picture of God as a distant and vengeful Father. None of this is an accurate representation of the picture that Jesus paints. Jesus came to reveal the marvelous love of the Father. Yes God is King. Yes God is Lord. Yes God is Judge. But pre-eminently He is the Father who loved this orphaned planet so deeply that He sent His one and only Son to turn slaves into sons and orphans into heirs. This is the highest blessing of all—to know that God is the world's greatest Father. If you have lacked a good father on earth, know this: you have a perfect Father in Heaven and He has extended His marvelous love to you in Jesus.
PRAYER
Father, I thank You that You are not remote but relational. Help me to enjoy a greater intimacy with You as I read these devotions. In Jesus' name. Amen.
4.) Scripture
1 John 3:1 GW
Consider this: The Father has given us his love. He loves us so much that we are actually called God's dear children. And that's what we are. For this reason the world doesn't recognize us, and it didn't recognize him either.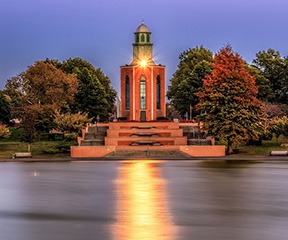 CHILDREN OF GOD
Just look at it—we're called children of God!
We've understand that God is the Father who has extended His marvelous love towards us. Directly after emphasizing this, the Apostle John reminds us that we, if we have chosen to follow Jesus, then we are called "children of God." This is who we really are. This is our true identity. Our self-image is not based on what we do. Our self-worth is not founded on our achievements. No, our true identity is built upon something more lasting and secure. What better foundation than the central revelation of the New Testament—that those who know Jesus are the adopted sons and daughters of the Father? Is that how you see yourself? If not, let me urge you to build your identity on this truth. Let me encourage you to do what the Apostle John says here and "just look at it." Consider, reflect, ponder this truth and then revel in its beauty. If you do, you will always have a profound assurance that your security is in your position as a child of God, not in your work.
PRAYER
Dearest Father, I want to give You praise that You love me for who I am—a child of God. Thank You for this honor. In Jesus' name. Amen.
5.) Scripture
John 16:27 GW
The Father loves you because you have loved me and have believed that I came from God
DEMONSTRATED AFFECTION
"The Father loves you."
The night before He died, Jesus told His disciples that the Father loved them. The word "love" here does not denote a dutiful concern or a self-forgetful, sacrificial devotion. It carries the sense of "demonstrated affection"—love that's full of warmth and openly shown. This is so important to grasp. The Father's love is not a dutiful or a formal love. No, the sense of Jesus' words here is that "The Father loves you deeply, dearly and demonstrably." What a great love this is! So many earthly fathers are distant, either physically or emotionally. This is not so with our Heavenly Father; when Jesus died and rose again, He ascended to Heaven and from there poured out the Holy Spirit upon His followers. He filled His disciples so full of the Spirit of adoption that they began to cry out "Father!" From that moment on, they knew the Father loved them with a demonstrated affection—with His strong and comforting arms of love. This is what Jesus wants for us too. Let's ask Him to help us to know this in our hearts, not just in our heads. Let's experience the Father's demonstrated affection.
PRAYER
Dear Lord Jesus, I ask You to help me to know in my heart that the Father Himself loves me deeply, dearly and demonstrably. In Your name. Amen.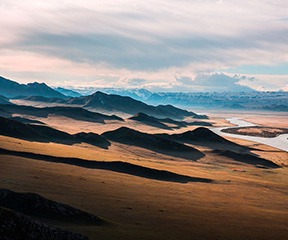 Content created and supplied by: JEHOVAHWISDOMDAILY (via Opera News )
Opera News is a free to use platform and the views and opinions expressed herein are solely those of the author and do not represent, reflect or express the views of Opera News. Any/all written content and images displayed are provided by the blogger/author, appear herein as submitted by the blogger/author and are unedited by Opera News. Opera News does not consent to nor does it condone the posting of any content that violates the rights (including the copyrights) of any third party, nor content that may malign, inter alia, any religion, ethnic group, organization, gender, company, or individual. Opera News furthermore does not condone the use of our platform for the purposes encouraging/endorsing hate speech, violation of human rights and/or utterances of a defamatory nature. If the content contained herein violates any of your rights, including those of copyright, and/or violates any the above mentioned factors, you are requested to immediately notify us using via the following email address operanews-external(at)opera.com and/or report the article using the available reporting functionality built into our Platform See More