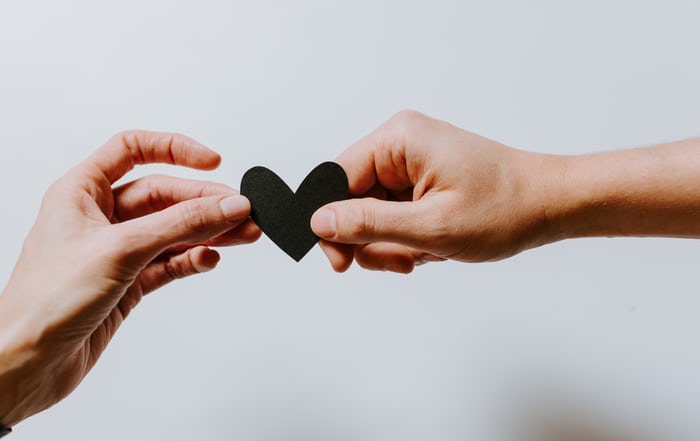 Now, you find this in the book of Jude. The Bible says they took on human form, and then they married the women of the earth to pollute the seed, the pure seed. Are you with me so far? The devil is after the Seed. And they he says, "Okay, God preserved Noah and his family. It must be one of his sons". Only three sons were, Shem, Ham, Japheth. So, follow the story down. I can go more in detail, but let's go down all the way to God finally selected what? Out of Shem, alright, the Semites, came the Jewish people, right? Abraham was a Shemite, okay?
So, God said, "Abraham, I'm gonna make a covenant with you. Leave your father's house because he's idol worshiping. Leave your family. Come, I'll make a covenant with you, and I'll bless you," and watch the seed again. And in your seed, singular. Galatians bears that out, seed. "In your seed, all the nations of the earth will be blessed". And the devil says, "Oh, that's the one". He didn't manage with Abraham's family, so he tried, okay, maybe the next generation. I didn't succeed with Abraham, he's too powerful, his covenant is too great, alright, I can't break it. I can't stop it. Maybe the next generation.
Alright, then with Isaac he tried. Then Jacob had 12 sons, right? Anyone here under the sound of my voice with 12 sons? This guy has fecundity. He was productive. And the devil starts looking at his 12 sons, very hard to choose. Who among them? Then the devil saw one had a special gift, so he attacked Joseph. And when he attacks, he does not attack directly as much as he uses human jealousy, human envy, but the devil is the one behind it all. Remember this when somebody comes against you, the devil is so afraid of you, okay? Woah, how are we doing on time, good? Wanna follow the story some more?
Now, of course you know the story. God protected Joseph. The devil thought he was gone, finished, alright, he will rot in Egypt. Ended up number one in Egypt with the favor of God, amen? I'm gonna show you something right now in 1 Peter, something powerful in 1 Peter chapter 1. "Of this salvation," you know we are all saved, right? This wonderful, all-inclusive, compound word called salvation. Salvation involves forgiveness of sins, the gift of righteousness, the gift of eternal zoe life. "Of this salvation the prophets," in the Old Testament that is, "Have inquired and searched carefully, who prophesied of the grace," the favor, "That would come to you".
So, in other words, even in the Old Testament, the prophets were longing to see you. They were longing to see the generation that would have the grace of God come on them. Because in the Old Testament, grace would come on one, like Noah, one like Joseph, one like David. But the prophets knew that one day there will be a whole generation that would have grace come on them. So, they were searching carefully, and they prophesied of the grace, the charisma, the favor that would come to you. "Searching what, or what manner of time, the Spirit of Christ was in them was indicating when he testified beforehand the sufferings of Christ and the glories that would follow".
Next, "To them," to the prophets, "It was revealed that not to themselves," oh, very frustrating, yeah? You get visions and dreams, but God says all this blessing is not for you, it's for a future generation. It's for a future generation. It's for you, alright? And, "To them it was revealed that, not to themselves, but to us," Peter said, including himself, "To us they were ministering the things which now have been reported to you through those who have preached the gospel to you by the Holy Spirit sent from heaven. Things which angels desire to look into".
You know, angels are intrigued by the days of our lives, by our glee, by our heroes, and the daily hour-by-hour happening in our 24. They are watching in heaven to see the life drama of Benjamin, of Lawrence. And they are laughing just now when he became the devil. I mean, they are looking into these things. Angels are looking into these things. This fascinates them. They are fascinated by the blood that washed us, because the blood never washed them. When angels fell, God cast them aside. They were not saved. God didn't send his Son to save angels, God sent his Son to save us. To cut a long story short, all the way to David, how come he attacked David later on? David was never attacked until David attacked the devil's servant, Goliath. All these things, alright, it's part the human drama.
Because of time, let's go all the way now from David. By the way, do you know there was a time after David, Solomon, on the kingdom of Judah, the devil knew it's not the kingdom of Israel anymore, it would be Judah. Because the kingdom of Israel split in two after Solomon, alright? Another story there. But Judah was the lion that Jesus would come, because the lion from the tribe of Judah. So, the devil tried to stop the Seed. Do you know there was a time, there was a king, the eight king, Joash. Do you know that all his family, all the royal members of the household of Judah were killed except for one tiny baby? Do you know that? Only one baby left, the baby was Joash.
All the way, we are skipping Jehoiakim, which is another interesting story, all the way down to Jesus. And then Jesus grew up, you know the story, how the devil tried to kill Jesus again and again, and did not succeed. You know, church, if one time the devil succeeded, you and I wouldn't be here today. We wouldn't have the gift of righteousness. What was the purpose, Pastor Prince, what's this whole purpose of Jesus's coming? Why this human drama? Because God wants to give you this. Read with me Romans 5:17. "For if by one man's offense death reigned through the one, much more those who receive abundance of grace and of the gift of righteousness will reign in life through the one, Jesus Christ".
Now, please don't think of reign in life as we will rule in this life. The word "this" is not here, it's not in this life. The idea here is comparison with Adam brought death to reign, Jesus brought life to reign. You got it? It's not reign in this life, that's an English expression. We're talking about death reigning, life reigning. You will reign in the life reigning. And why are we not reigning in life, why? Because we don't receive these two gifts, alright? The word "receive," receive is present perfect, present active participle. Present means it's happening now. Actual occurrence in time, alright? Right now, you must receive.
Now, it's not a salvation verse, listen. Salvation means you receive, you're saved forever, yes, but this word "receive" means every day you gotta keep on receiving the abundance of grace. When you feel guilty, when you feel wrong, you've done wrong, alright? That's the time to say Father, I receive abundance of grace, hallelujah. I receive the gift of righteousness. Present means continuous stance, keep on receiving it. It's not enough to receive it one time. Present active participle. Active means what? You gotta receive it, no one can receive it for you. Active here is like the boy kicked the ball, it's an active participle. The ball hit the boy is passive.
If this is present passive participle, you don't have to do anything, it happens all the time. But if it's present active participle, the boy kicked the ball, you are the boy, you understand? You gotta receive it. It's not enough just to say, "Well, I know you're in my head already". No, every day receive the abundance of grace. Receive the gift of righteousness. Sometimes before a prayer, I'll just say, "Lord, I receive your abundance of grace, your overflowing grace. I receive your gift of righteousness". Actually, stop at the word "gift". Gift of righteousness, hallelujah. Are you with me?
This is my last passage here, and then we'll close. Romans 8, "For the earnest expectation of the creation," all creation, "Eagerly waits for the revealing of the sons of God". Why are they groaning? "The creation was subjected to futility, not willingly". All creation, "Not willingly, but because of him who subjected it in hope". The word "hope" is there which means God says there's a confident expectation of future good. Something good is coming your way, Creation, amen? Lion, stop roaring. Monkey, stop swinging, amen? Dog, stop barking, you're about to be delivered. What are they waiting for? "The revealing of the sons of God". The Bible is very clear.
Go back again. "Earnest expectation," I'll close with this. "The creation eagerly waits for the revealing of the sons of God". The word "sons" is mature sons. "For the creation was subjected to futility, not willingly, but because of God who subjected it in hope". Because the creation itself also will be delivered from the bondage of corruption into the glorious liberty of the children of God. They are crying out, "Please, please come into your sonship," and a few verses before this, go back, Romans 8. Go back to the spirit of bondage. "You did not receive", it's the same chapter, "You did not receive the spirit of bondage again to fear, but you received the Spirit of sonship by whom we cry out, 'Abba, Father.'"
So, I'm telling you, creation is groaning, travailing in pain, waiting for, head erect, waiting for the sons of God. Not the Son from heaven, but the sons of God. That's why we must possess this sonship spirit. We must have it. We must say sons of God. You go to your plant, okay, and you say, "I'm a son of God," who are? Your plant will start growing. I'm telling you. You should experiment with your plants at home. You know, a small-pot plant, one plant you put on there, the step of your house, "I curse you in Jesus's name," amen? The other one, say, "I'm a son of God," alright. You tell me by the end of the month, just experiment, experiment. Before you curse the growth in your body, curse the plant. Jesus practiced like everyone. No, he didn't practice. He taught us to do that okay, amen? Oh, man, praise God, hallelujah. Thank God, amen. Alright, all across this place, and also everyone watching me right now, say this after me.
Content created and supplied by: DebbyJ_writes (via Opera News )
Opera News is a free to use platform and the views and opinions expressed herein are solely those of the author and do not represent, reflect or express the views of Opera News. Any/all written content and images displayed are provided by the blogger/author, appear herein as submitted by the blogger/author and are unedited by Opera News. Opera News does not consent to nor does it condone the posting of any content that violates the rights (including the copyrights) of any third party, nor content that may malign, inter alia, any religion, ethnic group, organization, gender, company, or individual. Opera News furthermore does not condone the use of our platform for the purposes encouraging/endorsing hate speech, violation of human rights and/or utterances of a defamatory nature. If the content contained herein violates any of your rights, including those of copyright, and/or violates any the above mentioned factors, you are requested to immediately notify us using via the following email address operanews-external(at)opera.com and/or report the article using the available reporting functionality built into our Platform See More