Topic: How To Access Divine Healing From God; Text: Isaiah 53:5
Do you think this is not for you because you are healthy? What if one of your relatives is ill? Let me boldly tell you that every believer needs to know how to access divine healing from God. Christians who know it can pray for other believers who are sick yet don't know how to get healing from God.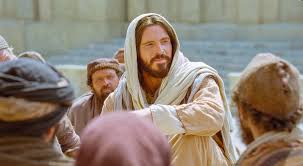 The last time I remembered I fell ill was when I was at 200 level in the University. Then, I went to the Federal Medical Centre in my state's capital to see a doctor. All the tests he recommended were carried out, the results turned negative. He prescribed some drugs. After using it, I returned to see him because there was no improvement.
I was called to see the doctor when it was my turn. After explaining everything to him, he drew his chair closer to me and reduced his voice as he said to me, " I don't know what to do about your case." I left his office thinking that the end of my life has come since the medical doctor has done all he could do.
I later thank God because it's over 4 years now but I am not just alive but very healthy. In fact, since then, I have never fallen sick or take drugs for any illness. I will tell you how it happened. I turned to God who has made me and the doctors. I prayed and God proved to me that what doctors can't do, He can do.
I come across Isaiah 53:5 which says, "But he was wounded for our transgressions, he was bruised for our iniquities: the chastisement of our peace was upon him, and with his stripes, we are healed."
I held on it saying, " Jesus, you were stripped so that I can be healed. I key in this provision you have made and I declare myself healed and it was so!
Dear brother/sister in Christ, do you know that Christ has taken all the bad things from us and gave us good ones. He became sin that we may be the righteousness of God, he became poor that we may be rich etc are Biblical truths that are yet to be taped by many Christians.
I charge you to pray for the sick using this Scripture. If you believe, they will be healed.
PRAYERS
1) Father thank you for the miracle of sleeping and waking up. Empower me today as I go to my place of work. Increase my faith in You. Bless my going out in the name of Jesus Christ.
2) I decree every sickness in me removed. I am healed from every form of sickness because by your stripes I am healed, in Jesus' name.
Type "By Your Stripes, I Am Healed" in the comments section below and never forget it, please. Share this post with others.
Content created and supplied by: Sciencehotgists (via Opera News )