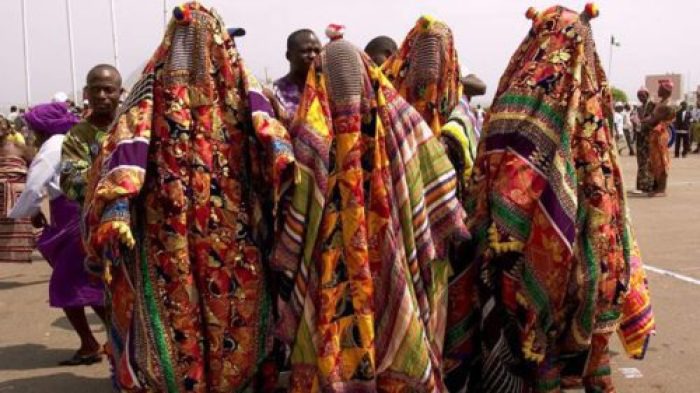 The family of Pastor Micheal Samson are seriously praying and taking care of him now, for the injuries he sustained when he was attacked by some followers of a local masquerade in a village in Kogi State.
The pastor was living in Iyano village in Ibaji LGA of Kogi State.
He was said to have been attacked and beaten to a coma on Monday night while he was around his church, United Evangelical Church.
The masquerade was angry with the pastor, because he denied them entry into his church in the afternoon of Monday 1st of March during a ceremony held at the church.
He told them the church is a house of God and it won't allow pagan worshippers to come into the Church in their attires.
They felt the pastor embarrassed them by denying them access into the compound, they went and come back to the premises with many dangerous weapons with them.
And started beating the pastor till he had no strength within him.
He was struck while he was sleeping and after that they have captured him, and beat him till he didn't have strength in him, they left his body and fled.
Members and relations later rescued the man of God and he was taken to Idah General Hospital where he's been treated from the injuries.
They said they wanted to perform their traditional rite called "Ane" in Igala land, they wanted to do it at the church premises and the pastor told them it's not the right place for such a thing only for them to come in the night to attacked the pastor.
A close relations said, they are up to 20 that came to attacked, we are praying for him now because he's in critical condition.
The family have reported the incidence to a Police station in Ibaji LGA.
The police are said to have started investigation and trailing the perpetrator of this evil.
It's a very bad incidence, every body already knows their stands who they worship, there shouldn't be a crash again.
We hope the police brings the perpetrator of this evil to justice.
Content created and supplied by: Davedame (via Opera News )