Night of Grace: Say these 10 midnight Prayer point For Success In Life (15/2/2021)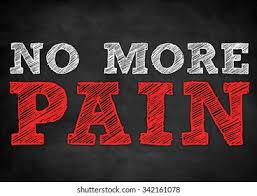 According to the word of God the most powerful the book of 3 John 1:2, we see that Gods greatest wish for Men is that we succeed in all ramifications of our lives.
God desires above all things are that you and I will succeed in life and in turn glorify him. But the devil on the other hand will always contend with our inheritance in Christ.
We must always learn to pray concerning the issues of our life, if you are a business man/woman, you must learn to always pray over your business, life, family and for friends to protect it from the invasion of the devil, you do this through prayers.
Today we shall be engaging in 10 prayers for the success our life:
PRAYER POINTS
1. Tonight by the authority in the name of Jesus, I declare that all my blessings and success imprisoned by the grave, come to life, in the mighty name of Jesus.
2. I release my blessings, success and destiny from the hands of my dead, witchcraft and wizard relatives, in the name of Jesus.
3. I declare and cry oh Lord, empower my life and destiny with your authority/power over every demonic force in my family, in Jesus' name.
4. By the blood of Jesus who speaks wealth, I disgrace every witchcraft of poverty burial, in the name of Jesus.
5. Just as the grave could not stop Jesus, no power will stop my miracles, success and blessings in the name of Jesus.
6. That which hinders me from greatness and succeeding in life gives way now, in Jesus' name.
7. Whatsoever has been done against me, using the ground is here by neutralized, by the authority in the name of Jesus Christ.
8. Every unfriendly friend of prosperity be exposed tonight, by the blood of Jesus.
9. Anything representing my image in the spirit world, I withdraw you, in the name of Jesus.
10. All the camps of my enemies, receive confusion now, in the name of Jesus.
Lord Jesus, break all harmful genetic ties in my life, in Jesus' name. Thank you Jesus for answered prayers in Jesus name
Content created and supplied by: ma.studio.ng (via Opera News )