Do Catholic Reverend Sisters Preach In Church? Read This To Find Out.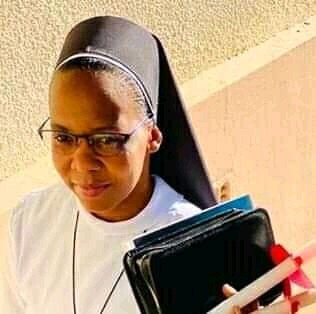 Do Catholic Reverend Sisters Preach in Church? Some people might be asking this question but they don't actually get the right answer. Yes, this article aims at providing an answer to such all Important religious question.
Generally, the work of preaching in the Catholic Church is known to be the responsibility of the Reverend Fathers who are in charge of parishes, chaplaincies, and other authonomous communities. In smaller stations, the catechists are saddled with the responsibility of preaching to the immediate faithful members of the church, especially when the priest is not available. In deanaries, the dean are the ones to preach while the Bishops are the ones feeding the church members with the word of God in the Cathedral.
How and where then do the Reverend Sisters Preach In the church when all the pastoral positions and responsibilities have already been taken by the other clergymen? This might possibly be the question in someone's mind. Before giving this answer, let's quickly look at the main roles of the Reverend Sisters in the Catholic Church.
Some roles of Catholic Sisters include teaching in Catholic Girls Schools, working in hospitals, producing some sacramentals and worship items as well as taking care of some of the church's humanitarian organizations.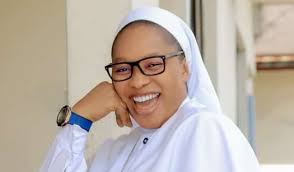 Catholic Reverend Sisters Preach the Gospel of Christ in practicality. They peach the gospel in their way of life; in their interactions with people around them. They care for the needy. They clothe those who are backed. They help the sick and provide for the poor. Catholic Reverend Sisters see Jesus in the lives of people whom the whom the society has rejected and forgotten. They Preach the gospel by living it.
Another way through which the Catholic Reverend Sisters Preach the Gospel is through missionary outreach. For instance, the group known as 'the Sisters, Servants of the Immaculate Heart of Mary', engage in evangelical ministry such as prison outreach, chaplaincy and campus ministries. They visit the prisoners to comfort them in their affliction.
Moreover, some of the Reverend Sisters who take solemn vows dedicate their lives contemplating and praying and engage in communion with God. This lifestyle is also meant to preach to others by example.
In summary, Catholic Reverend Sisters Preach the Gospel by living the Gospel. By so doing, they teach others by example.
Content created and supplied by: GGBESTNIGERIA (via Opera News )