Charles Spurgeon says, "It's a good rule never to look into the face of a man in the morning till you have looked into the face of God." Praying to God in the morning is what you should do daily. Morning prayers open the door for the day.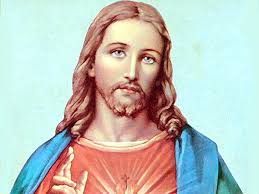 Before you step out this Saturday morning, pray and ask God to do these 5 things for you.
1) Lord Jesus, as I go out today, provide me with enough finances to settle all my needs in the name of Jesus. Every project or business l wish to start, make sufficient financial provision for it in the name of Jesus Christ.
2) Lord before the end of this month, make me financially stable in the name of Jesus Christ. I shall have enough to bless others in the name of Jesus. Pronounce an end to spiritual and financial dryness in my life. Make a way for me where there is no way in the name of Jesus Christ.
3) Glorious Father, hear my prayer this morning! Silence every strange voice that's speaking against me and my family in the name of Jesus Christ. Block every connection working against your will and your promises for me in the name of Jesus Christ.
4) Lord, kill every snake that is swallowing my blessings, terminating my progress and frustration my life with various hardships in the name of Jesus Christ.
5) Link me with my destiny helpers today oh God. Position me to receive your blessings and divine visitation in my life in the namee of Jesus Christ.
Claim this prayers by typing"I RECEIVE IT" in the comments section below. Never go without sharing this prayers with your friends.
Content created and supplied by: Sciencehotgists (via Opera News )