So over the weekend a Port Harcourt based church, Fulfilling Word Assembly made the news for summarily cancelling a wedding ceremony because the bride arrived the church perhaps later than expected. I have tried to follow this trending story to clearly understand which way social media enthusiasts would swing and expectedly no one has given an atom of support for the Pastor.
Though, I'd love to for the sake of maintaining a balanced argument give some form of support to the church for trying to instill the culture of discipline in not only about to wed couples but also on all Nigerians but I won't tow that path at least not today.
For as much as I know, it takes a lot of time, resources, mental energy to put an event together, especially an African wedding where one may need to even consult ancestors before putting it together especially for the woman who comes from a very large or extended family.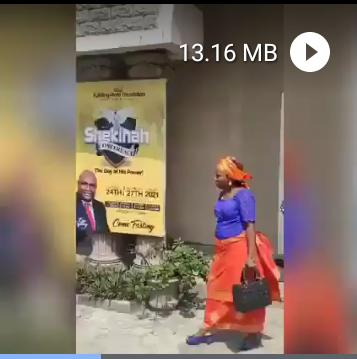 No matter the time available for planning, it's never easy in the Africa setting because of the issues of involving friends, community or even the state. It is draining and the issue of doing things as promptly as the cleric expected, is almost not possible.
Agreed that time is money, and that the Pastor may have other engagements aside the wedding ceremony, but then, refusing to do the joining ceremony in the open church make him and his church appear wicked and highly insensitive. Especially when one considers the fact that, the bride had spent twelve solid years fellowshipping there, not just as an ordinary member but as a committed part of the workforce. 
Come to even think of it, I don't really understand why our people here seem to have elevated view of wedding ceremonies done in the church much more than the one approved by the Bible and accepted by our individual culture which is the African Traditional marriage rites. For goodness sake, there should be no need for anyone to bother himself or herself to proceed to do a white wedding as It has never been part of our history as a people. If anyone claims that I am wrong, he should mention just one passage in the Bible where a marriage ceremony was conducted in the synagogue or temple.
Content created and supplied by: Influence (via Opera News )