Today is Easter Saturday and it is generally referred to as Easter Vigil by Christians, and Catholics in particular. This is because followers of Christ are going to be staying awake waiting for the resurrection of Christ on Sunday morning.
In the Catholic Church, one very significant activity that is usually done today is the lighting of the Great Paschal Candle outside the church before procession in to the church. This activity is usually the peak of the Service Of Fire whereby the priest would light the Paschal Candle after inscribing it with the mark of the cross using consecrated incense.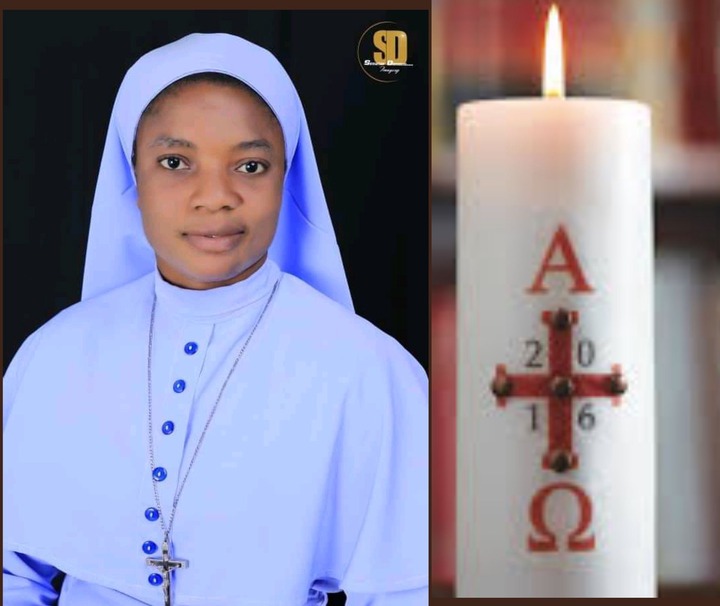 What is Paschal Candle?
A Paschal Candle is a big, white candle used in Easter Liturgies in Western Christianity, especially, the Catholic Church. On Easter each year, a new Paschal Candle is blessed and used through out the Paschal season.
The term Paschal comes from the Latin word 'pascha' which came from the Hebrew word 'pasch', which in Hebrew means, 'passover', and relates to Christ's Paschal mystery of salvation (Wikipedia). Paschal Candle is sometimes referred to as the Easter candle or the Christ Candle.
As today being holy Saturday in the Easter week, the Paschal Candle, which is the largest candle in the catholic liturgy space, will be designed with certain symbols and used for the period.
The symbols, signs on the Paschal Candle and their meanings:
1. The cross: This is the first thing that shows that the candle is a Paschal Candle. It marks the sign of Christ's suffering and redemptive work.
2. The Greek letters 'alpha' (A) and 'omega'(π): This shows that God is the beginning and the end of everything.
3. Another sign is the year when the candle is being used which God in the presence of the congregation at all times.
4. The next Important sign is the five grains of incense which are embadded in the candle. These marks, according to Catholic tradition, represent the five wounds of Christ which were the three nails that pierced his hands and feet, the spear thrust into his side, and the thorns that crowned his head.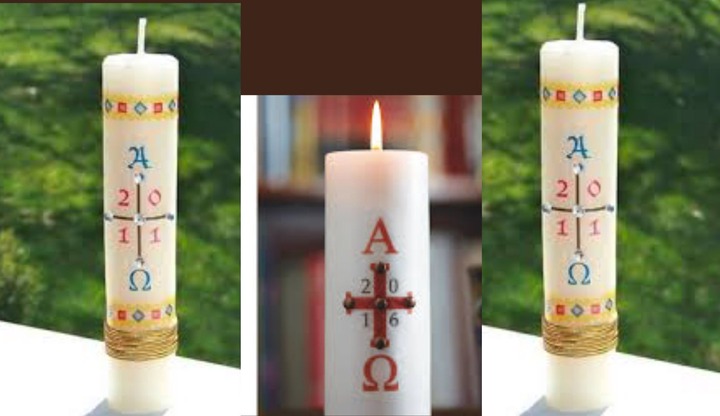 Liturgically, Catholic Church makes use of Paschal Candle and other forms of candle to symbolize the light of Christ which is always present in the church and the world as a whole. The practice also has other historical significance as the church is also affected by different changes and civilization stages in the world.
Content created and supplied by: GGBESTNIGERIA (via Opera News )