Kaaba means» (Cube) in Arabic

It is a square building, elegantly draped in a veil of silk and cotton. Located in Mecca, Saudi Arabia, it is Islam's most holy temple. The Kaaba, in pre-Islamic times, was a refuge. It is believed that in the Islamic tradition, Abraham was identified as Ibrahim, and his son, Ishmeal (Ismail), founded the Kaaba. Tradition claims that it was initially a plain rectangular building that was unroofed. God ordered Abraham to create a house of peace where people would pray and glorify God for the sake of praising God. In the Genesis Chapter, the Bible explains its construction when God ordered Abraham to build a worship shrine when Abraham was ordered to go with his wife Hagera and baby son Ismael to the Southern Desert. Prophet Adam was the first to construct the Kaba (peace be upon him). In the Quran, Allah states that this was the first house to worship Allah that was built for mankind. The Prophet Ibrahim and Ismail (peace be upon them) restored the Kaba after that.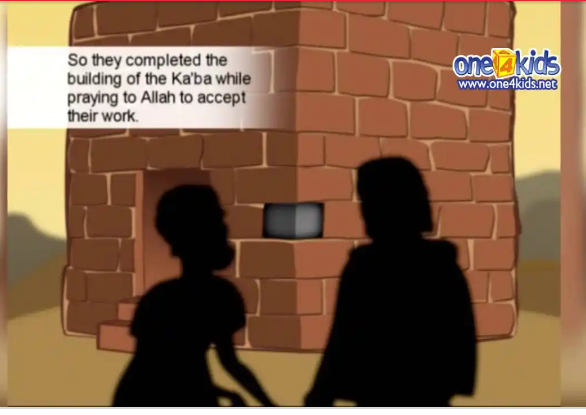 An Angel brought to him the Black Stone, a heavenly stone that, according to legend, had fallen from heaven on the nearby hill of Abu Qubay, after Ibrahim had erected the base of the Kaaba. The Black Stone had "descended from Paradise whiter than milk but the sins of the sons of Adam had made it black" according to a saying attributed to Muhammad. Abraham received a revelation after putting the Black Stone in the Eastern corner of the Kaaba, in which God told the ancient prophet that he should now go and preach the pilgrimage to mankind, so that men may come on camel and on foot, both from Arabia and from faraway lands.[Quran 22:27]. It is believed that the Black Stone was given by the angel Gabriel to Ibrahim and is revered by Muslims. Some groups of armies attacked it after Abraham had finished building the temple, and stone from the sky fell to kill the armies determined to smash the house of Allah that Abraham built. In a brief chapter, the Holy Qur'an briefly refers to the story of the elephant army led by Abraha Al-Ashram, Yemen's governor. By sending flocks of birds that dropped small stones from the sky on them, God killed Abraha and his army, which included 13 elephants.
•The interior design of the Kaaba»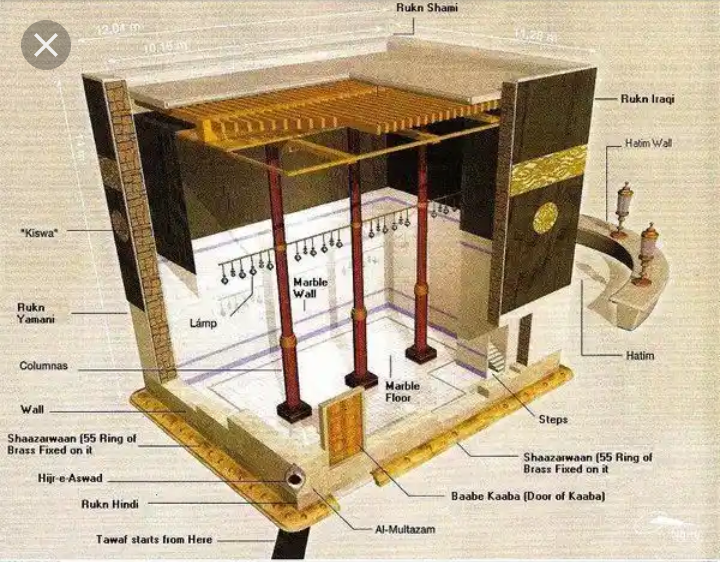 This little building was built and restored by the prophets Adam, Ibrahim, Ismail and Muhammad (peace be upon them all). No other building has had the honor of that.
•The black stone»

•Location of the black stone»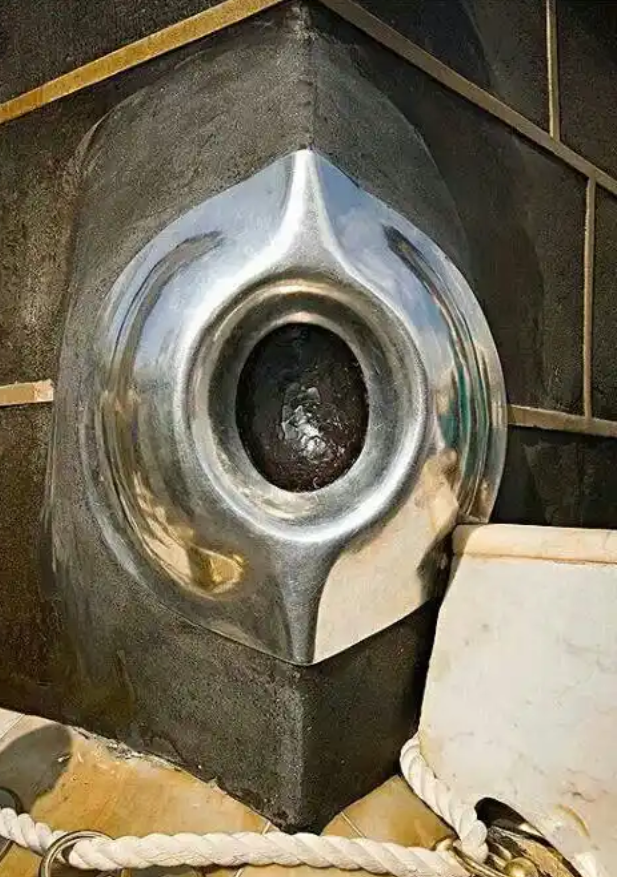 In the Eastern corner of the Cube, the stone is mounted and covered with polished looking metal.
The Black Stone is believed to be the only remnant created by Abraham of the original structure.
Thanks for reading, the topics covered here are available for positive progress and critical assessments. Please do well to drop a comment below and share the article with as many as possible as possible
Content created and supplied by: Frydey6 (via Opera News )