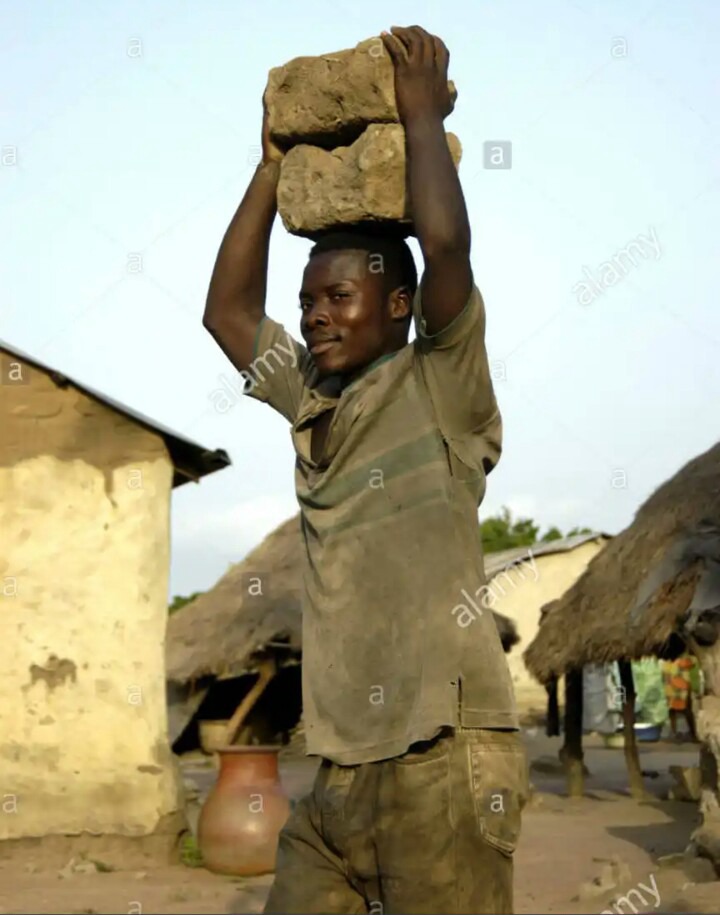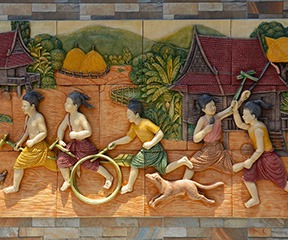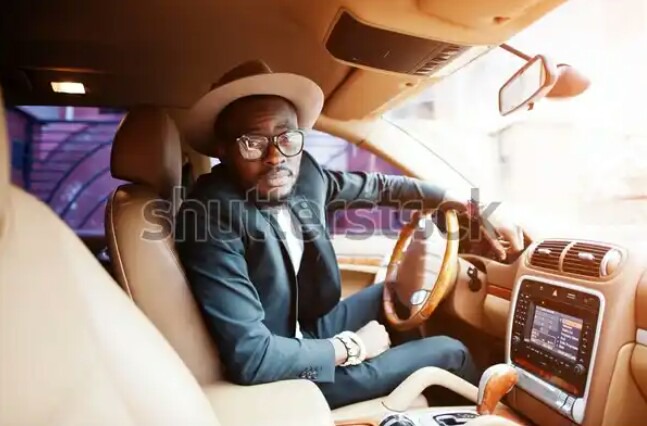 It doesn't seem fair. Timing, of course, has something to do with it. God has a time for everything, and He works in us what needs to be done to prepare us for what is ahead. Having a sense of God's timing brings the peace to wait on the Lord for it.
There can be another important reason for the struggle, however, and that is a man's perception of himself. If he has a poor self image, he will have doubts about his value that creep into everything he does even into his relationships. People who are uncomfortable with his insecurity may avoid him, and this will in turn affect how he relates to his family, friends, coworkers, and even strangers. Expecting to be rejected, he will be.
Dan experienced great frustration trying to find his way in life. He didn't know who he was or where he fit in, or if in fact he fit in anywhere. His preoccupation with trying to figure it all out caused great friction between him and his wife, Cindy. She tried to help him, but he resented her advice. He perceived her thoughts and suggestions as mocking his ability to figure things out for himself. His reaction was to dismiss her words, which caused her to strive even more to assert herself. The harder Cindy fought to not feel devalued, the more Dan retaliated, until in the frustration of his own insecurity he rejected her input altogether.
This kind of ever deepening strife could have led to divorce, but Cindy learned how to pray rather than fight. She asked the Lord to help her understand what was happening with Dan. She wanted to know why he was rejecting her when she was only trying to help. God revealed that Dan's diminished self image had been learned from his father. He, too, had experienced that same kind of insecurity all of his life. Whatever the source of Dan's behavior, Cindy knew God had the power to change it.
She set herself to pray as long as it would take for God to break the bonds of self loathing and mold her husband into His image. She asked God to help Dan find his identity in the Lord. She also prayed for God to enable her to speak to Dan in the Spirit and not in her flesh, so that her words would be received as encouragement to his soul rather than criticism.
It took a number of months before she saw any changes, but eventually there were major ones. First, Dan learned to trust that his wife was on the same team with him and not his opponent. They agreed to stop fighting and committed to work together. He started going to church more, and she could see he was praying and reading the Bible with new faith. He gradually began to see himself as one of God's much loved sons and not an evolutionary mistake. The more he sensed his own worth and grew accepting of who he was, the more he was appreciated by everyone else. Not coincidentally, doors of opportunity began to open for him, and Dan soon found the kind of acceptance and success he had always dreamed of having.
If your husband's self image needs a makeover, be patient. The answers don't come overnight when a long held pattern of thinking has to be broken. But you can appropriate the power of God to fight the enemy that feeds him familiar lies, so he can be free to hear God's truth. You'll find that as you intercede, God will reveal glimpses of the key to unlocking that particular thing in your husband. In other words, as you pray He'll show you how to pray.
I firmly believe that the tendency toward a midlife crisis can be hindered by praying along this same line. Any toxicity still in a man's soul after he reaches his fifties will eventually pour out of him like a poison. It's as if the invisible dam holding it back weakens with age. When it breaks, the flood can be strong enough to carry him away. Having his identity soundly established in the Lord will make a major difference in how he gets through that time.
God says our first steps are to be toward Him: seeking His face, following His laws, putting Him first and self-centered pursuits last. When we line up with Him, He leads the way and all we have to do is follow. As we look to Him, the glory of His image gets imprinted upon us. When our self image gets so wrapped up in God that we lose ourselves in the process, we're free. We want that liberty for our husbands, as well as ourselves.
Your husband will never see who he really is until he sees who God really is. Pray that he finds his true identity. 
Prayer
Lord, I pray that (husband's name) will find his identity in
You. Help him to understand his worth through Your eyes and by Your standards. May he recognize the unique qualities You've placed in him and be able to appreciate them. Enable him to see himself the way You see him, understanding that "You have made him a little lower than the angels, and You crowned him with glory and honor. You have made him to have dominion over the works of Your hands; You have put all things under his feet" (Psalm 8:4-6). Quiet the voices that tell him otherwise and give him ears to hear Your voice telling him that it will not be his perfection that gets him through life successfully; it will be Yours.
Reveal to him that "he is the image and glory of God" (1 Corinthians 11:7), and he is "complete in Him, who is the head of all principality and power" (Colossians 2:10). Give him the peace and security of knowing that he is accepted, not rejected, by You. Free him from the self focus and self consciousness that can imprison his soul. Help him to see who You really are so he'll know who he really is. May his true self image be the image of Christ stamped upon his soul.
In Jesus' name I pray.
POWER TOOLS
Whom He foreknew, He also predestined to be conformed to the image of His Son, that He might be the firstborn among many brethren.
ROMANS 8:29
We all, with unveiled face, beholding as in a mirror the glory of the Lord, are being transformed into the same image from glory to glory, just as by the Spirit of the Lord.
2 CORINTHIANS 3:18
You have put off the old man with his deeds, and have put on the new man who is renewed in knowledge according to the image of Him who created him.
COLOSSIANS 3:9-10
If anyone is a hearer of the word and not a doer, he is like a man observing his natural face in a mirror; for he observes himself, goes away, and immediately forgets what kind of man he was. But he who looks into the perfect law of liberty and continues in it, and is not a forgetful hearer, but a doer of the work, this one will be blessed in what he does.
JAMES 1:23-25
Arise, shine; for your light has come!
And the glory of the LORD is risen upon you.
Content created and supplied by: Nwagbaranedu (via Opera News )
Opera News is a free to use platform and the views and opinions expressed herein are solely those of the author and do not represent, reflect or express the views of Opera News. Any/all written content and images displayed are provided by the blogger/author, appear herein as submitted by the blogger/author and are unedited by Opera News. Opera News does not consent to nor does it condone the posting of any content that violates the rights (including the copyrights) of any third party, nor content that may malign, inter alia, any religion, ethnic group, organization, gender, company, or individual. Opera News furthermore does not condone the use of our platform for the purposes encouraging/endorsing hate speech, violation of human rights and/or utterances of a defamatory nature. If the content contained herein violates any of your rights, including those of copyright, and/or violates any the above mentioned factors, you are requested to immediately notify us using via the following email address operanews-external(at)opera.com and/or report the article using the available reporting functionality built into our Platform See More