The General overseer of the Redeemed Christian Church of God, Pastor Adeboye whom many refers to as Daddy GO has released some powerful statements in the recently concluded Holy Ghost Congress for the month of February.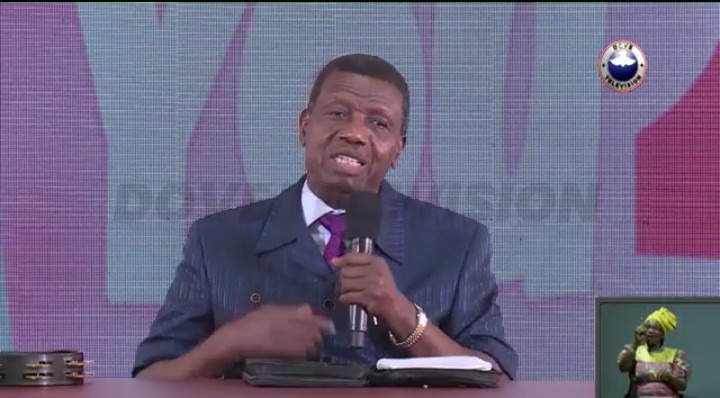 The theme for the February Holy Ghost Congress was God Bless you part 2.
Among the things the prominent man of God said are;
1.No matter how long a siege may last, it must end. Every evil force that is laying a siege on your family will be put to shame in Jesus Name.
2. In the Name that is above every other name, every crisis in your life, because it has a beginning, it will end in Jesus name.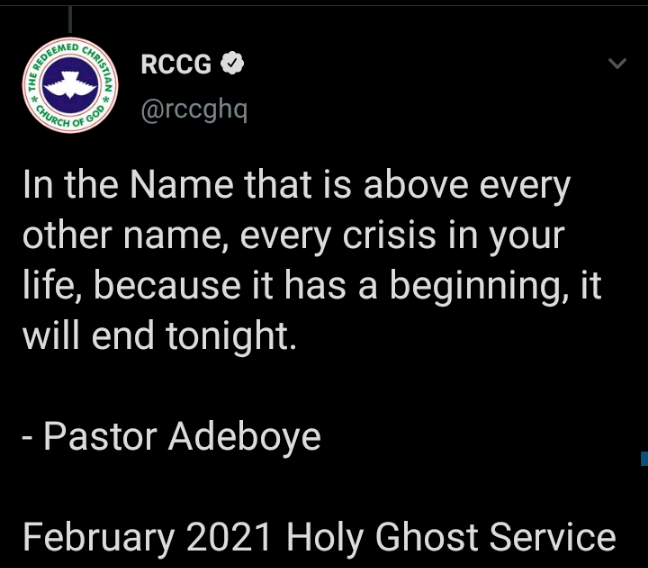 3. Sooner than later, terrorism will be forgotten in Nigeria and all other nations of the world.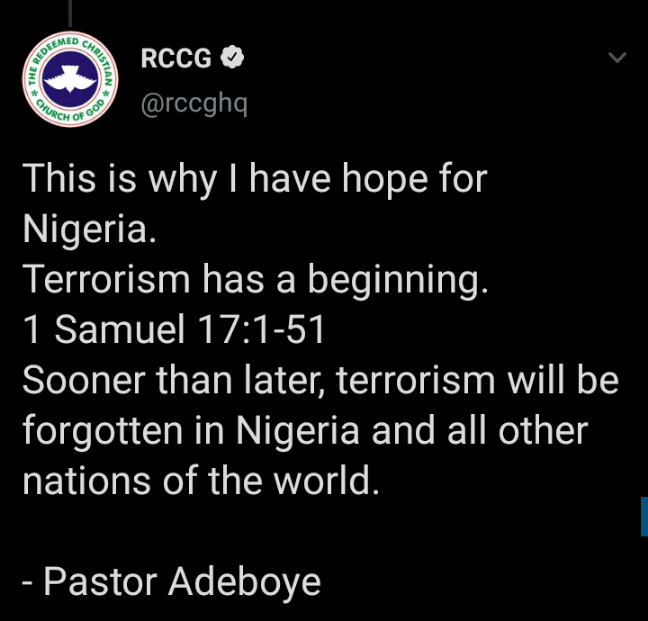 4.Those of you who have failed again and again, because your failure had a beginning, it will end tonight in Jesus Name.
5. Because your defeat has a beginning, in the mighty Name of Jesus Christ, it will end today.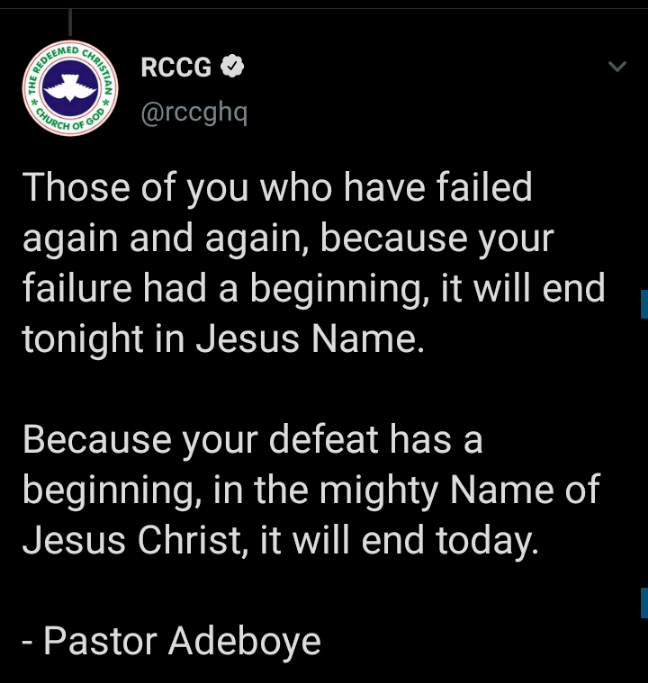 6. Every plant God has not planted in you will be uprooted today in Jesus Name.
7. In the Name of the God I serve, all your needs will be constantly met.
8. As God cured the incurable before? Are you battling with an incurable disease? I have good news for you. My God can do it again.
9. The storm you are passing through will not blow you away.
Kindly say Amen, if you truly believe in these declarations.
Like and share with others.
Content created and supplied by: OLAlove (via Opera News )