Bishop David Oyedepo of Winners Chapel, also known as Living Faith Church has warned Christians and believers on what they should never allow to come out of their mouths again.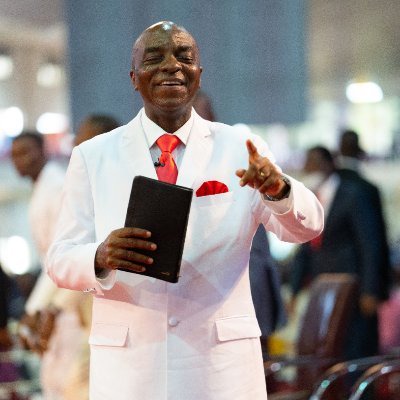 Bishop David Oyedepo has been in Ministry for several years and his preaching has reportedly brought several persons salvation, breakthroughs and uncountable miraculous experiences.
The very popular man of God is said to be one of the richest men of God in Africa and indeed the world. He reportedly owns several private jets and exotic cars.
While speaking through his Twitter handle this afternoon, Bishop David Oyedepo warned Christians and his followers that from today henceforth, they should never allow complaints to come out of their mouths.
He further said that instead of complaining, Christians should use that time and give God thanks and praises in everything. This is because according to him, a life of complaints will rob you of God's presence.
Most people who are facing one challenge or the other just give into complaining and they end up fostering an atmosphere of unbelief around them.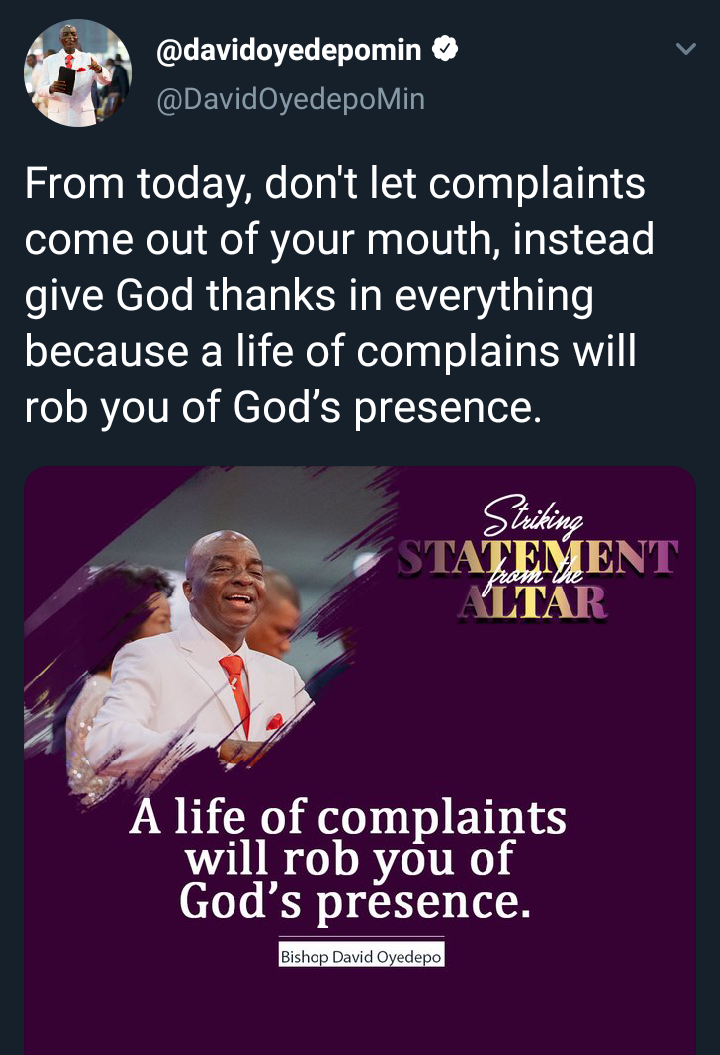 But as Bishop David Oyedepo says "From today, don't let complaints come out of your mouth, instead give God thanks in everything because a life of complains will rob you of God's presence."
Content created and supplied by: Adehtem (via Opera News )