Sudan, which is predominantly Muslim, and the mainly Christian South fought for decades before South Sudan became independent in 2011. South Sudan plunged into Civil War two years later after Kiir, a Dinka, fired Machar from the Nuer Ethnic Group, from the Vice Presidency.
About 400,000 people died and more than a third of the country's 12 million People were uprooted, sparking Africa's worst refugee crisis since the 1994 Rwandan genocide.
It was during this conflict Pope Francis invited them over to settle the conflict between them, but little did they knew what his plans were.
So when they got to where they were suppose to see Pope Francis, they were surprised to see Pope Francis in a dramatic gesture after an unprecedented retreat at the Vatican, he knelt to kiss the feet of South Sudan's previously Leaders as he urged them not to return to a Civil War.
The Leaders appeared to be stunned as the 82-year-old pope, who was suffering from chronic leg pain, was helped by aides as he knelt with difficulty to kiss the shoes of the two main opposing Leaders and several other people in the room.
Pope Francis kissed the feet of Kiir, his main opponent Riek Machar, Rebecca Garang, wife of former leader John Garang and Taban Deng Gai, Kii's first Vice President.
All four of them looked visibly shocked by the gesture as the Pope knelt down to kiss their feet in turns. In his first reaction since the incident, Kiir said it could signal one of two consequences: A blessing or a curse but little did they know that it was the Pope way of settling the conflict between them.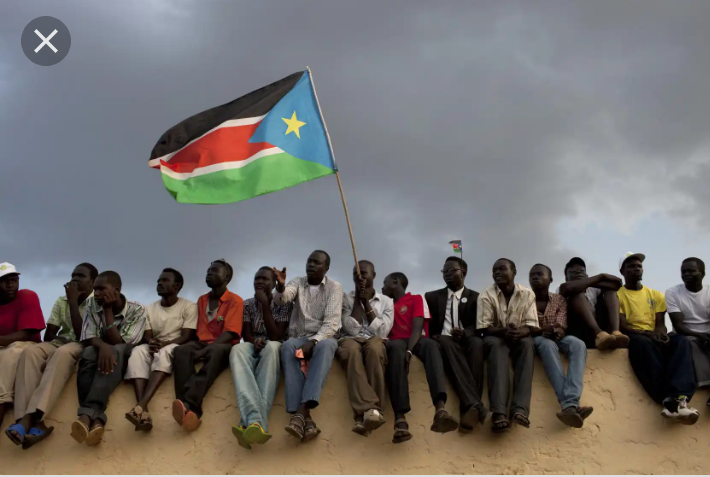 See photos of Kiir, and his main opponent Riek Machar below.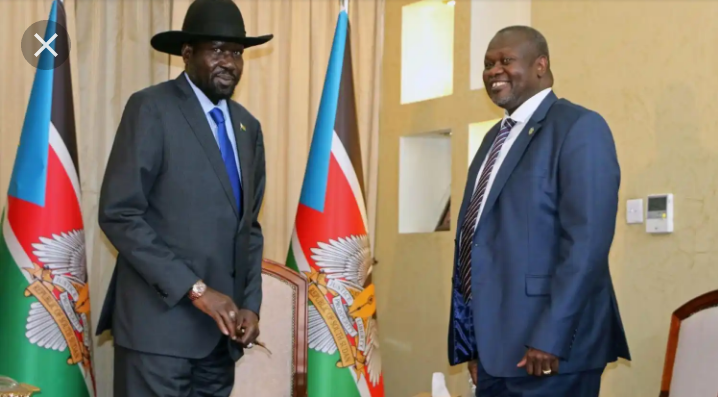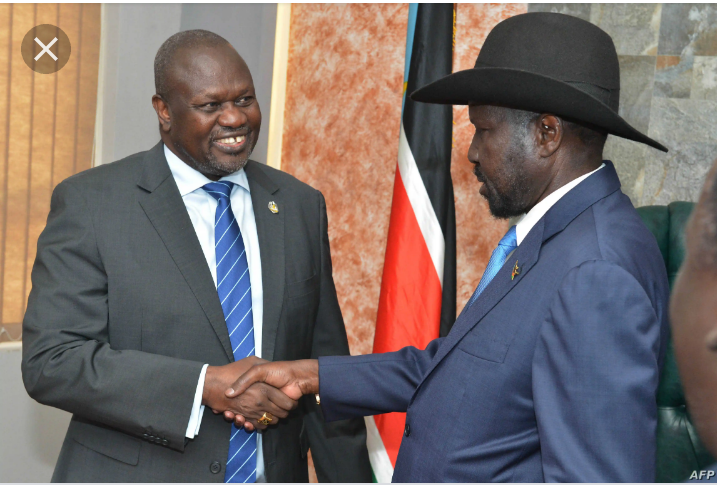 See photos of Pope Francis kissing their feet below.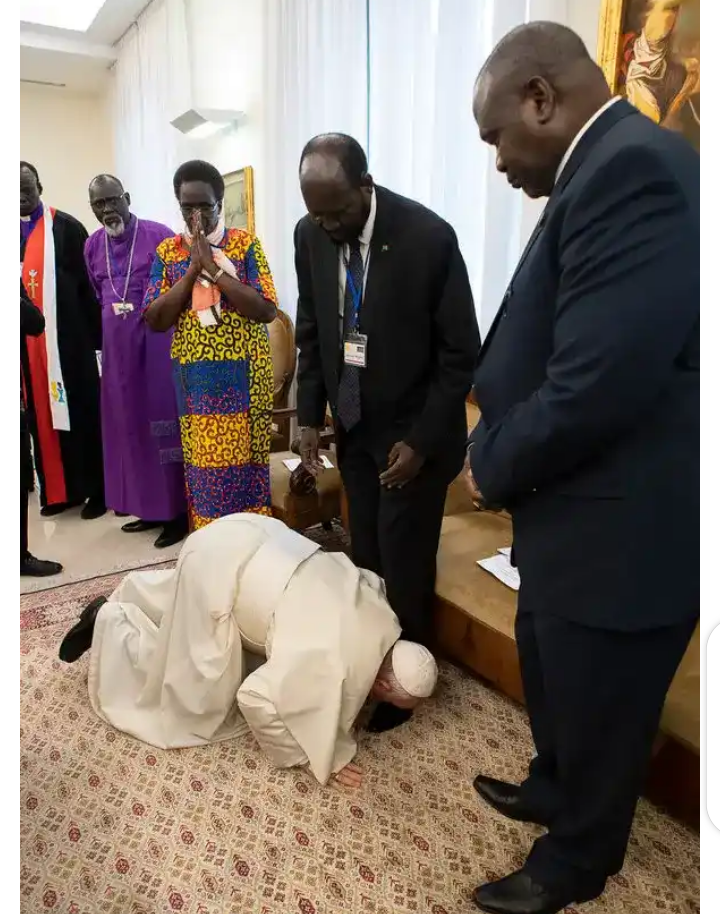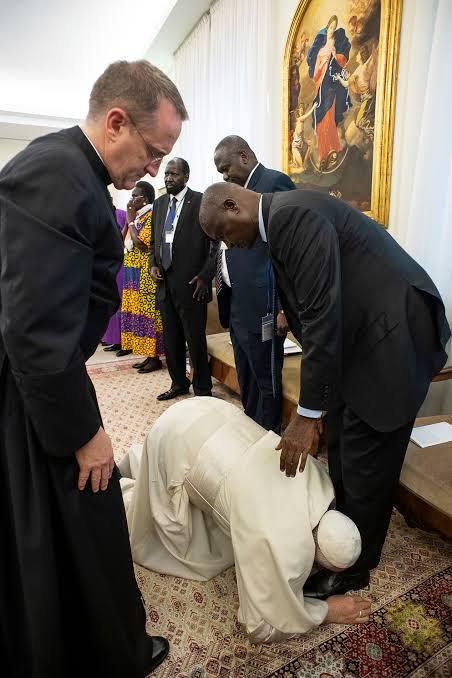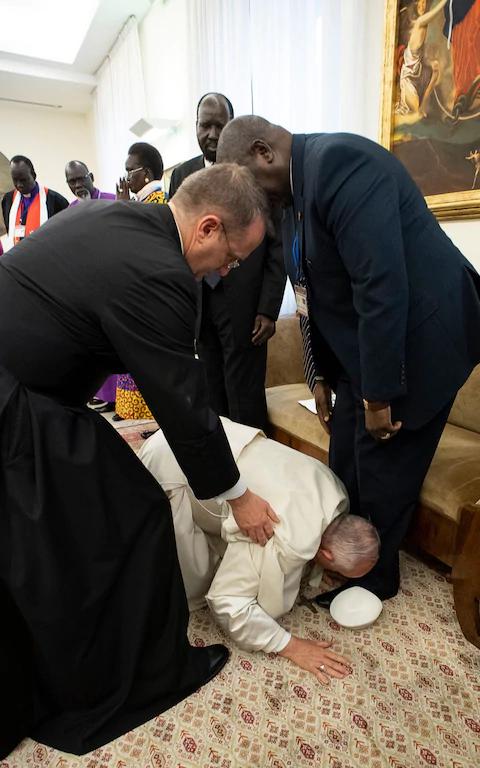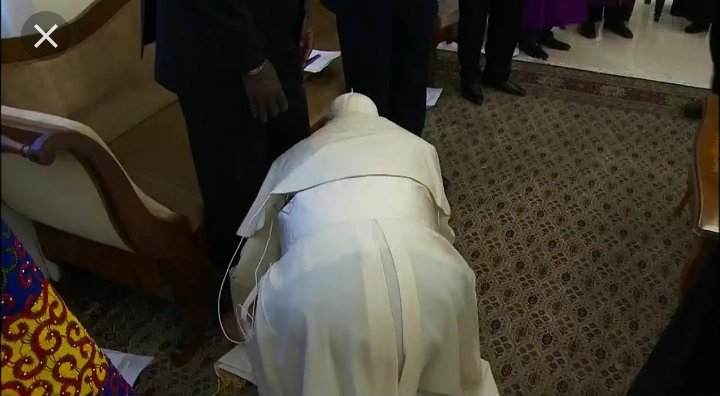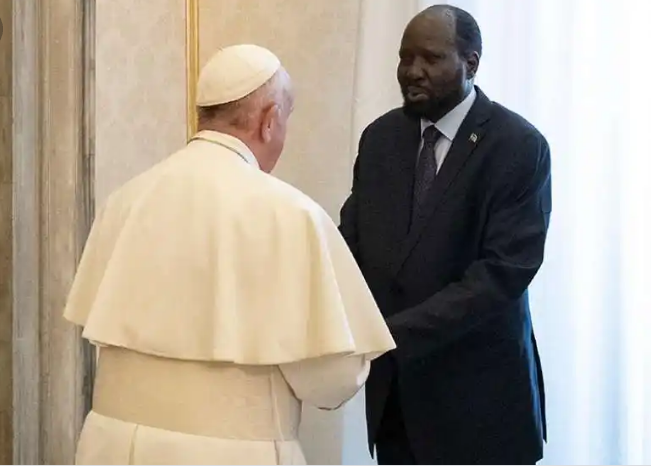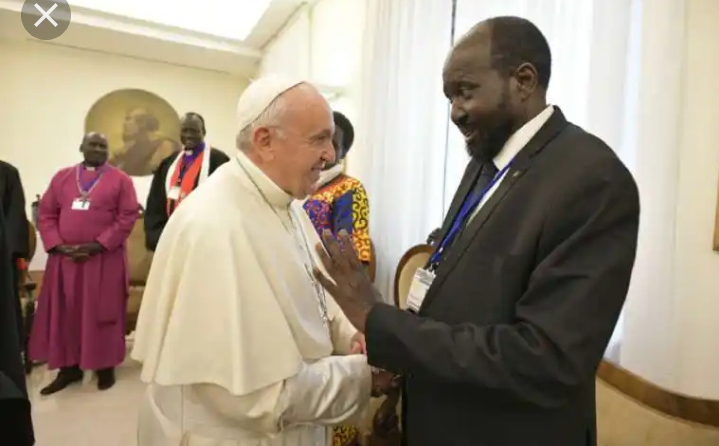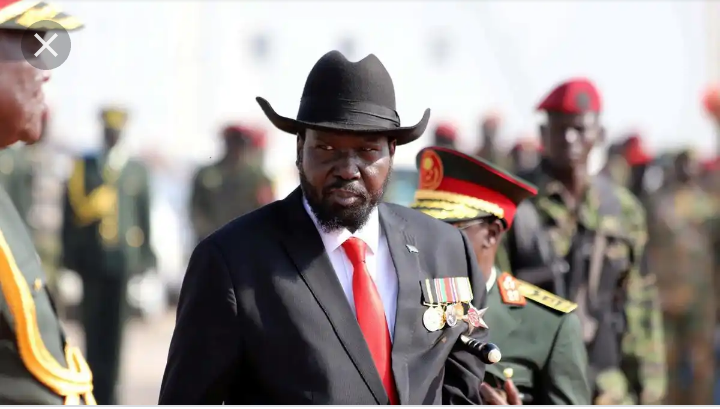 What do you have to say about Pope Francis Humility?
Please drop your opinion in the comment section below.
Content created and supplied by: Joythewriter (via Opera News )