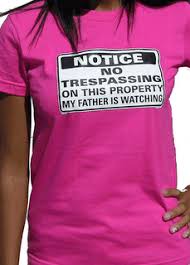 If the Bible addresses an issue with unrelenting frequency and urgency, and if that issue is one of the strongest natural forces in the world today, then ministers of the word of God are obligated sooner or later to declare God's will on that issue. The sexual life of the unmarried person (we will talk about married people next week) is of great concern to God.
Even those of you who have not entrusted yourselves to Christ for salvation and do not love God, even you are obligated to obey what God has to say about your sexual desires. Though you rebel against his ownership, you are God's. He made you and has an absolute right to tell you what is good for you.
He sent Jesus Christ into the world to overcome your rebellion and to make peace by the blood of his cross. And my prayer at the very outset is that you might turn from your rebellion and unbelief and disobedience, and that you might trust Christ for forgiveness and live for the glory of God.
Your Body Is Not Your OwnThen I would be able to say to everyone ,do you not know that your body is the temple of the Holy Spirit, within you, which you have from God? You are not your own; you were bought with a price. So glorify God in your body (1 Corinthians 6:19, 20).
Oh, what an offensive word to our rebel human nature. The body in which you dwell is not yours to do with simply as you please. God bought your body from the curse of sin by the payment of his own Son, and now your body should serve one all-encompassing purpose: "Glorify, God in your body." As Paul said in Romans 6:12–14,
"The body in which you dwell is not yours to do with simply as you please."
Let not sin therefore reign in your mortal bodies to make you obey their passions. Do not yield yourselves to sin as instruments of wickedness, but yield yourselves to God as people who have been brought from death to life, and your bodily parts to God as instruments of righteousness. For sin will have no dominion over you, for you are not under law but under grace.
God is concerned about what you do with your body. He created them, he bought them, he owns them, he indwells them, and what we do with them demonstrates to the world who our Lord is. If I were to stop here with this general admonition, our consciences would give us some guidance in specific cases, say, of whether we should smoke, or drink, or use drugs, or overeat, or never exercise, or get too little sleep, or engage in sexual relations outside marriage, or masturbate, or wear enticing clothing, or other things that misuse or abuse the body.
But what our consciences approve and disapprove of is not always an accurate guide to what God approves of. Therefore, the Bible goes beyond the general admonition, "Glorify God in your body," to the more specific guidance, especially in the matter of sexual desires.
John Piper 
Content created and supplied by: Holmeshenry (via Opera News )