Question: As a Christian, is it necessary for us to seek earthly achievements and significance, or even be in the spotlight?
.
Answer: If Jesus was not in the spotlight in his time, do you think he would have achieved what he did in his 3 years of earthly ministry? Imagine if Jesus' disciples, Paul and the great evangelists and revivalists, apologists, etc of old did not engage with, interact and influence their culture, do you think Christianity would have grown to the extent it is in our time?
.
There is nothing wrong for a believer to seek earthly achievement, significance and be in the spotlight as long as you are making strides ALL to the Glory of God. As believers, the goal isn't to be Heaven-bound and earthly useless. We ain't just on earth to prepare for heaven, we're ambassadors of the kingdom, we are the representatives of Christ on earth, we are to influence, impact, and inspire men who are lost in sin to the knowledge of Christ. We have to love. Care. Be kind. Forgiving. Selfless. Courteous. Purpose driven, etc
.
'The great commission' wasn't given to only preachers, but to all believers. How do you expect to 'make disciples of all nations', when you are afraid of being in the spotlight? Jesus was always on the spotlight while on earth, his disciples did same, why are you thinking that you are called to obscurity?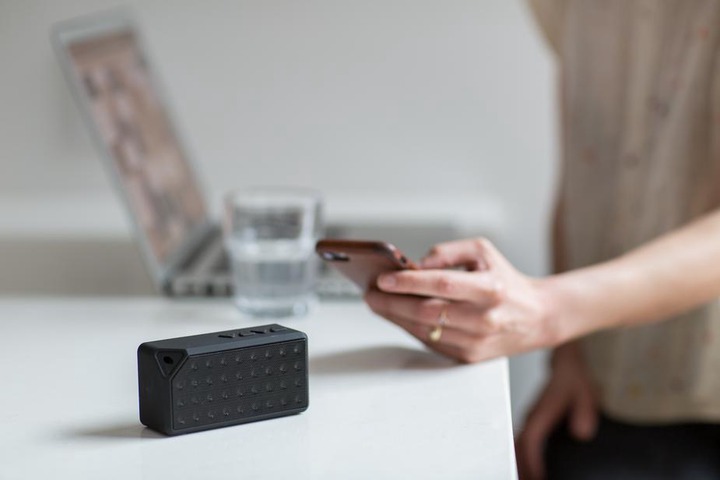 The goal of God for believers isn't for us to just be Heaven-bound and earthly useless. It is for us to be Heaven-bound and earthly significant. Burning for God is not the only thing that matters, it must be seen in your earthly impact. If we remain earthly useless, it devalues the sacrifice of Christ. He did not give his life for us so that we can be unconcerned about what concerns him. The bible in Matthew 5:14, "You are the light of the world. A city that is set on a hill cannot be hidden". It didn't say you are the light of your 'Uyo', or light of 'Abeokuta', rather 'light of the world'. It simply means we should not be short sighted as believers, we should have a 'global mindset'.
.
A 'global mindset' will help you think big and do big things for God with the help of the Holy Spirit. Immorality is on the high because believers have refused to 'shine their light'. We've settled for a place behind the scene, we've become spectators and allowed unrighteous people set the pace for us. What a pity! We have to awake from our slumber? We need to rise! We need MORE believers in the seven mountains of influence in life namely, Government, Media, Arts and Entertainment, Business, Education, Religion, and Family. We need believers in the Government to Influence polices. We need more godly men and women to occupy governmental positions in our respective countries. In the Media world - We need more Christians to rise and influence the media space with godly values. In the Arts and Entertainment: Who will replace Mike Bamiloye in Nigeria in the movie sector after he is gone? Who will replace the influence of the Kendrick Brothers in Hollywood? We need men and women that will counter the culture of immorality, sensuality, violence portrayed in our entertainment sector, the narratives has to changed for good. Men have to arise!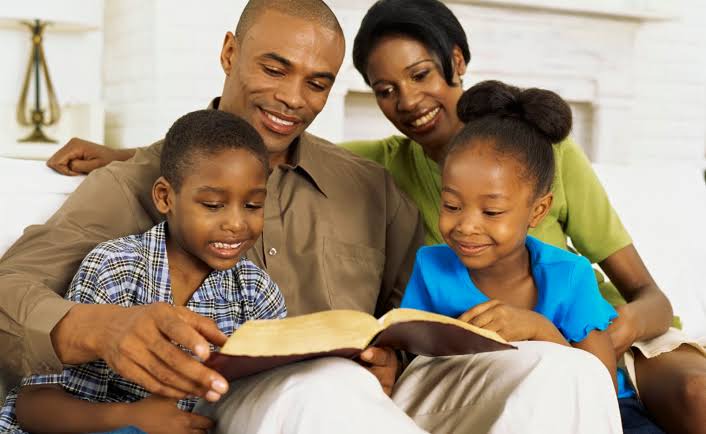 Who will represent Christ and proclaim him in the Sports sector especially in Football like Brazilian Kaka, Columbian Radamel Falcao, Mexican Javier Hernandez, Nigerian Odion Ighalo, the entire Zambian team that won the Nations cup in 2012, and many others? We need men that will influence our culture for Christ in the sporting world. In the business sector, Business: How many Christian billionaires do we have in the world? Business is powerful in our culture. If you've got a calling in this field, ask the lord to trust you with resources and finances for you to represent Christ, fund missionary journeys, work of the kingdom and importantly give all glory to him.
.
In the Education: If you are called into the Education field, please influence, shine your light, impact, stand against what the bible is against, build godly values and morals in your students. Those that are called into Religion(Supernatural): Stand for the truth of the gospel, spread it and help make every believer think, and every thinker believe. For those in Family affairs, If the home fails, it is a fatal blow to history. If you've a calling in this field, don't wait till you are married before you kick start your ministry, let the Holy Spirit lead you as you maximize the present to raise men and women who will build marriages where love, harmony, oneness, and mutual respect thrives and importantly influence their children in the ways of the lord. 
.
Unfortunately, there are many heaven-bound and earthly useless believers in our time than ever before in History. Ask a random Christian, what his plans are for the future and hear his/her response. You ask about his/her dreams, s/he claims "they're in God's hands". You ask about tomorrow, s/he says "God knows best". Dear believer, please, be passionate for God and plan for your future as well, the Holy spirit will help you for direction. Truth is, burning for God and doing well spiritually is good, but it is NOT ENOUGH. You have to develop yourself in other areas of life for you to be heaven-bound and earthly useful. 
 .
You've got to invest in personal development, mentally, emotionally, financially, socially, etc. Personal development is very necessary. Apostle Paul was a man who invested much in personal development, he was a lawyer, he understand the culture of the Romans, the Greek, The Jews, he could speak Greek, Hebrew, Aramaic. 
.
My greatest human influence, Dr. Ravi Zacharias who just passed on was vast in knowledge about all world religions, science, philosophy, history and lots more. Simeon Malachy is not saying you should be like them. Please invest in your personal development. Ask God to reveal your purpose on earth to you, and develop yourself in your areas of expertise. Set goals, plan for the future, have dreams, strategize, so that when you are asked, what's your plans for the future, you won't reply, "As long as God is on the throne, all is well". 
.
Invest in personal development, skill up. Neeta-Rare Michael defines Personal development as, " Your commitment to reading quality books, attending Mind-transforming conferences, paying for seminars and trainings, getting committed to mentors, the very willingness to pay for the things that can add value to you". Godly contents! 
.
"We live in a generation where many young people are shallow. I'm not in the slightest bit sorry to say this. Shallow. No depth. Little roots. Just pure noise. If your wardrobe is richer than your library, you haven't started living. Personal Development is like a miner's lamp. It shines on everything inside, revealing the dirt inside and the gold within as well. Your money can be stolen, your clothes can be stolen, you could lose your job, you could lose your house, you could lose your phone, you could lose everything. But there's one thing no one can take away from you: Yourself. Personal Development is not a Destination. It's a journey"- Neeta-Rare Michael
.
Lastly, we should stop leaving everything to God, we've got a role to play too. God works through men on earth. He finds expression through men. Let's build ourselves in key areas of life and engage our immediate culture. We won't reach the apex of life, if we don't develop ourselves and grow in godly value and personal development daily. The calling for earthly relevance and heaven destined is a call to Excellence. Average won't be tolerated, we are ambassadors of Christ, we've got to represent him well, let's thrive in excellence like Nehemiah and Daniel were instrumental in engaging the culture they found themselves and winning them over to God in their times on earth. 
.
Dear Brethren, Identify the mountain of influence God has called you into and grow daily. "God can use the a disqualified person but he can never use an unprepared person"- Iyke Oriaku. Invest in personal development, start where you are, and ask the Holy Spirit to help you to model Christ in your quest for earthly relevance and impact, Serve righteously, and lord over no one, the goal is for righteousness to be thrive. Do it all to the glory of God. Let us pray!
Content created and supplied by: VerifiedReporter (via Opera News )
Opera News is a free to use platform and the views and opinions expressed herein are solely those of the author and do not represent, reflect or express the views of Opera News. Any/all written content and images displayed are provided by the blogger/author, appear herein as submitted by the blogger/author and are unedited by Opera News. Opera News does not consent to nor does it condone the posting of any content that violates the rights (including the copyrights) of any third party, nor content that may malign, inter alia, any religion, ethnic group, organization, gender, company, or individual. Opera News furthermore does not condone the use of our platform for the purposes encouraging/endorsing hate speech, violation of human rights and/or utterances of a defamatory nature. If the content contained herein violates any of your rights, including those of copyright, and/or violates any the above mentioned factors, you are requested to immediately notify us using via the following email address operanews-external(at)opera.com and/or report the article using the available reporting functionality built into our Platform See More