Topic: The man God Accepts
Text: Genesis 4:4-5
Do you know that it's not every man God accepts? God first accepts you before He accepts your worship and offering. Unfortunately, many are helping the Church and evangelism projects by giving billions of money yet, God is not recognising their work because they themselves are not first accepted by GOD. As Christians, we must know the kind of men God accept so that we can live like them lest we work in vain. Let me share a short story with you.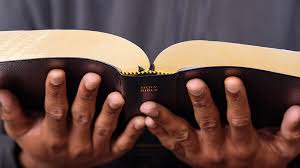 I once went to the market to buy some items. After getting all I needed, I went to where soya beans cheese (awara) is sold. On getting there, I observed that some of the girls that sell it were dirty with flies all around them and the cheese. Because I love it much, I felt like I should just buy it byt, I had to buy it from a lady that looks more decent.
It suddenly dawns on me that even us humans, we first accept someone before we accept what he offered us. Imagine you are very hungry, and someone brought you your favourite meal. On looking at his hands and body, you see human stool. May I ask you, will you eat such foods? For me, I will leave it no matter how hungry I am. It's the same with God. So, which kind of man does God accepts?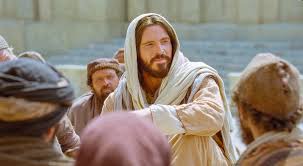 A man who has a pure and clean spirit. Aman who trembles at the word of God. A man who has a repentant spirit is the kind of man God accepts. In Isaiah 66:2, the scriptures says, "...but to this man will I look, even to him that is poor and of a contrite spirit, and trembleth at my word."
Again Psalm 24:2-3 says, "Who shall ascend into the hill of the LORD? or who shall stand in his holy place? He that hath clean hands, and a pure heart; who hath not lifted up his soul unto vanity, nor sworn deceitfully."
Lastly, we read the story of two brothers in the Bible who came to offer beforee God and how God respond to each of them. Here is it.
"And Abel, he also brought of the firstlings of his flock and ohe fat thereof. And the Lord had respect unto Abel and to his offering: But unto Cain and to his offering he had not to respect. And Cain was very wroth, and his countenance fell." Genesis 4:4-5
PRAYERS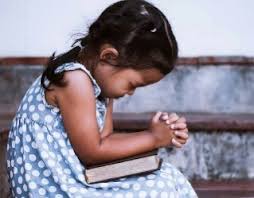 1) Father Lord thank you for the word of life. Cleanse all my sins so that I and my offerings will be accepted before you always. Give me a contrite and repentant spirit and cause me to walk in your ways.
2) May my work on this earth never be in vain. In Jesus Christ name I have prayed, Amen.
If you have humbly prayed the prayers above, kindly type "AMEN" in the comments section. You can also type prayer request, testimony or question. Share with others if you are blessed.
Content created and supplied by: Sciencehotgists (via Opera News )