One of the buttressing questions a curious Christian may like to know is if the Holy Father; the Pope also called His Holiness do go to confession. The Holy father the Pope who is the successor of St Peter on Earth do go to confessions. Some Pope's in the past do go to confessions daily while some chooses weekly.
The Holy father Pope Francis, while addressing the people says that whenever he goes to confession, it is to be healed, to heal his soul, to live with greater spiritual health, and to pass from misery to mercy. He also says that the center of confession is not the sins we declare but the divine love we receive of which we are always in need. He also said that the center of confession os Jesus Christ who is hanging on the cross ready to listen to us and to forgive us our sins. Something striking about the Pope is that he chooses the sacrament of confession as the sacrament that unites us back with God. It lies in the middle. It is the sacrament of Reconnciliation which reconciles us back to God.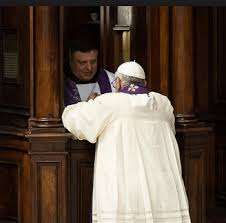 We know that the Pope is Infallible (not capable of erring or liable to mistakes) but the question may be why should he be going to confession since he is infallible? Though the Pope is Infallible but it is good for us to remember that we all are humans born from sin of the flesh and we do also in some cases think of sining. So also, the Pope also goes to confession because he realised that he is also human like us and may commit vernier sins and Pope Francis puts it that im the heart of God, we come first before our mistakes and he also prays that God may give the church merciful priests and not torturers. I humbly say that the Pope do go for confessions.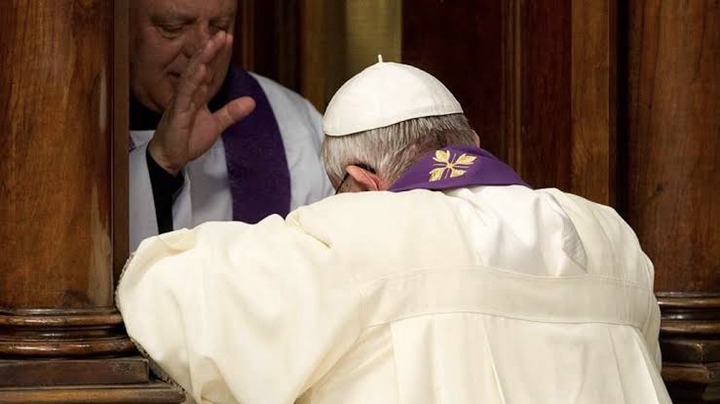 What is your own opinion about the Pope going to confession? Kindly drop your comments below.
Content created and supplied by: Nero33 (via Opera News )