Deeper Life Bible Church started the year with Covenant Sunday Services that will run through out all the Sundays in the month of January, 2021.
The first covenant service for the year held on Sunday, 3rd January, 2021. The General Superintendent of Deeper Christian Life Ministry, Pastor William Folorunsho Kumuyi gave a powerful sermon that positively impacted the lives of listeners.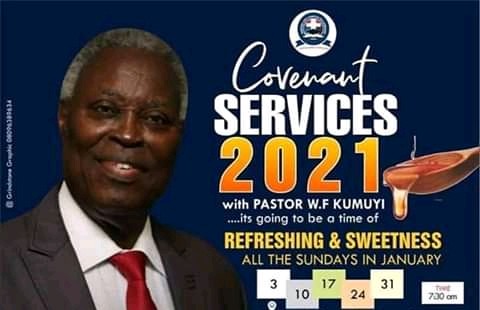 Pastor Kumuyi titled the message, "Faith in Our Covenant-Keeping God". He took the main text from the book of Deuteronomy chapter 7 verse 9.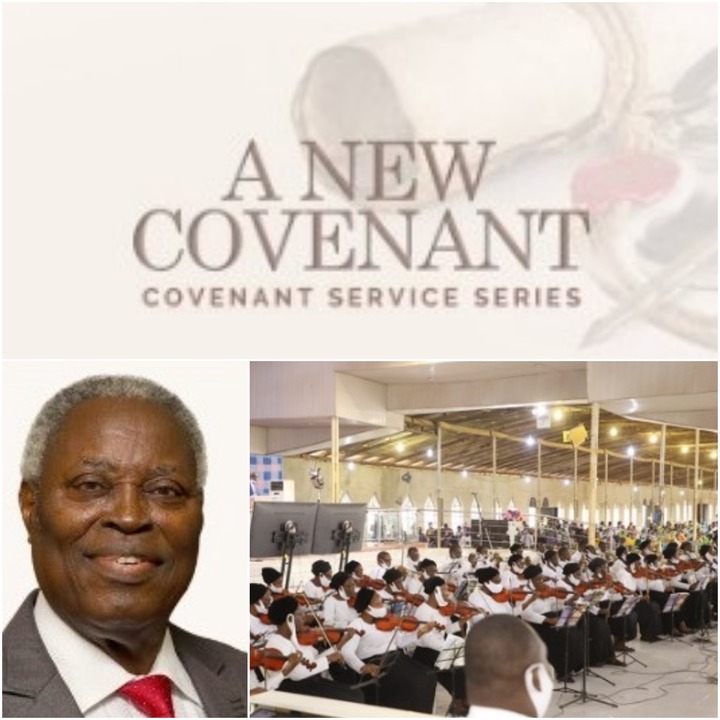 Click here to see 12 things that Pastor Kumuyi mentioned that an individual will get after coming to covenant with God through Christ.
Pastor Kumuyi further divided the message into three parts, namely:
(1) The Foundation of God's Covenant with His Purchased People: Exodus 19:5
(i) The Covenant with the Omnipotent: Deuteronomy 29:9; Jeremiah 32:17, 27, 40; Matthew 19:26; Luke 1:37, 72.
(ii) The Condition of Our Obedience: Exodus 23; 22-26; Deuteronomy 11:27, 21.
(iii) The Confession of His Obligation: Psalm 81:10; 2nd Corinthians 4:13; Acts 27:25; Romans 4:17-21.
(2) The Faithfulness to God's Covenant and His Peculiar People: Deuteronomy 7:9; 1st Corinthians 1:9.
(i) The Facts Concerning God's Peculiar People: Exodus 19:5; Deuteronomy 14:2-3; Titus 2:14.
(ii) Ou Firmness in Commitment to God's Perpetual Plan: Daniel 1:8; Psalm 17:3; Acts 11:23.
(iii) Our Faith and Consideration of God's Present Promises: Matthew 21:21-22
(3) The Fullness of God's Covenant for His Precious People: John 1:16; Ephesians 3:19.
(i) The Covenant and Promise of Healing: Exodus 15:25; Jeremiah 33:3, 6, 9; Matthew 8:16; 1st Peter 2:24.
(ii) The Covenant with the Partakers of His Holiness: Luke 1:72.
(iii) The Completeness of Provision for His Heirs: Romans 8:16.
Pastor Kumuyi stated that our God is able to take you from this level to an higher level. He is the ever present I am that I am. The devil will not separate you from the Almighty.
"Do not worry about your enemies this year; just obey the Lord and He will be an enemy to your adversaries."
He admonished that, "nothing will hold you back from serving the Lord. No recession, no devastation, no pandemic, no limitation in heaven, therefore, no recession, no devastation, no pandemic, no limitation on earth for you."
He proclaimed that "this is the year God will fulfill His promises in your life all because you obey God. If you obey Him, He will show His omnipotence in your life."
"God has commitments and obligations He wants from you. Everything you open your mouth to confess this year, he will fill your mouth with the blessings of God in Jesus name."
He urged every listener to "say what you believe this year; if you don't believe that negative thing, why will you say it?"
"Has He promised you healing, deliverance, progress, that you will climb the highest mountain; that you will reach the highest peak, that is what you believe and that is what you confess."
"You might be in the same place or the same environment with other people, but you are not like them.
"We confess the obligation, commitment and promises of the Lord unto our lives and family that there is nothing too hard for God", he said.
He states that, God knows what you are going to have already and he is declaring that to you, and you will confess that into yourself.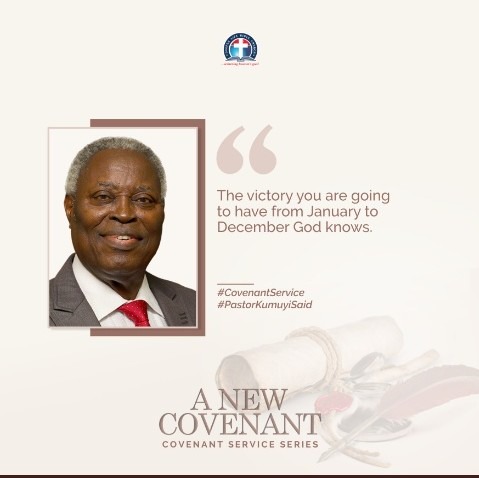 "There will be no hopeless situation in your life. This year I am fully persuaded that the blessings of God will multiply in your life. The peace of God will be greater than every other thing in your life. The power of God will be so manifested that you will feel it."
"The peculiar people of God live a different and distinct life."
"Say in your heart that you will commit yourself to the perpetual plan of God for your life as Daniel purposed in his heart."
"Purpose in your heart, 'this is what I will do, this is what I will not do, this is where I will go, this is where I will not go'. This purpose is what makes you to be in the peculiar plan of God."
How to have fulfilment of God's Promise? You will have everything you consider if you:
(i) Have faith in God;
(ii) Doubt not in your heart;
(iii) Say it out;
(iv) See it done;
(v) Put action to your faith because faith without work is dead, and
(vi) Rejoice before the Lord.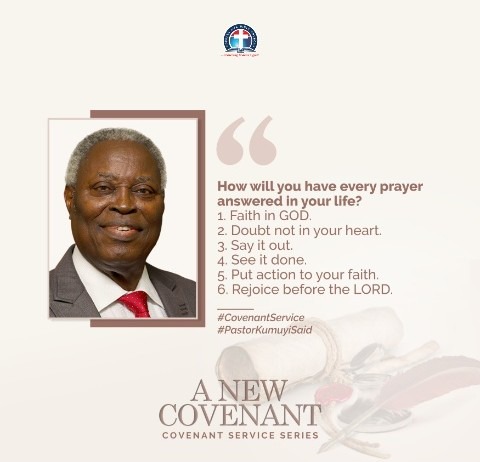 "Every time this year you go to the presence of God, you will find grace for everything."
"If there is anything in your life which is not alright and you contend against it, don't worry about it, bring in the praise, joy and promises of God and those negative things will be out and you will be filled with the fullness of God."
"Every day, every moment, the power of God will not fail in your life in Jesus name."
"Healing will never stop in your life, health will never diminish in your life in Jesus name."
This year, miracles you have never known, you will know. Progress you have never had, you will have. The moment you mention that need to the Lord, it will be done in Jesus name.
He will carry every sickness away from you in Jesus name. When your sins are forgiven, he remembers His holy covenant. No fear, no panic, no harassment of the devil in your life this year in Jesus Name. You will be bold before every enemy.
And Christ will prevail in every area of your life.
When we come into covenant with God, we don't go back with fear, we go back revived, refreshed and revitalized.
You will serve the Lord in Holiness all the days of your life:
H- Holiness;
O- Obedience;
L- Love and loyalty;
I- Integrity and Innocence;
N- New Nature;
E- Endurance;
S- Separation from the world;
S- Sincerity and Steadfastness.
"He paid the price at Calvary not for himself but for you and I. Whatever Christ has, we are joint heirs with Him; He is promoted, we are promoted."
Pastor Kumuyi declared that, this first covenant service of the year, whatever Christ does not have you will not have. He does not have sickness you will not have sickness.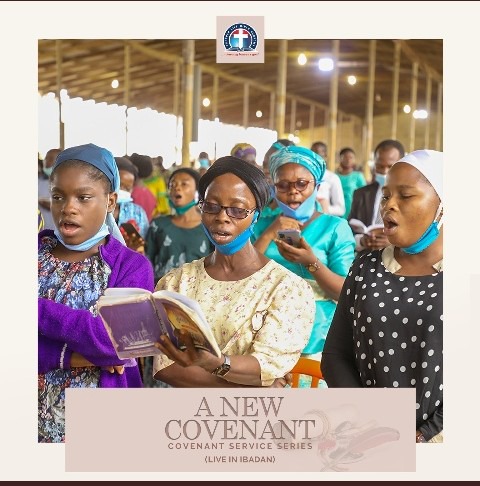 He has dominion, you will also have dominion, you are a partaker of his inheritance.
He prayed that, this year will be a triumphant year in Jesus name.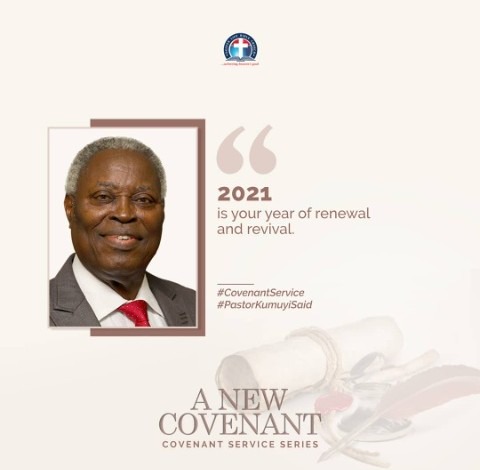 Click on 'follow' above so you will see more articles like this.
Content created and supplied by: EMMASSIBLE (via Opera News )
Opera News is a free to use platform and the views and opinions expressed herein are solely those of the author and do not represent, reflect or express the views of Opera News. Any/all written content and images displayed are provided by the blogger/author, appear herein as submitted by the blogger/author and are unedited by Opera News. Opera News does not consent to nor does it condone the posting of any content that violates the rights (including the copyrights) of any third party, nor content that may malign, inter alia, any religion, ethnic group, organization, gender, company, or individual. Opera News furthermore does not condone the use of our platform for the purposes encouraging/endorsing hate speech, violation of human rights and/or utterances of a defamatory nature. If the content contained herein violates any of your rights, including those of copyright, and/or violates any the above mentioned factors, you are requested to immediately notify us using via the following email address operanews-external(at)opera.com and/or report the article using the available reporting functionality built into our Platform See More