Culture may have been in Africa before the emergence of Gospel (Christianity) but the truth still remain that Christianity is as old as the world.
Reading from the book of the Bible, the book of Genesis gave details of how the world was formed by God and how God made man in His image for the purpose of serving him.
One Igbo group has compares the taking of Holy Communion to the Igbo culture of sharing kolanut saying it is the same thing they were both doing.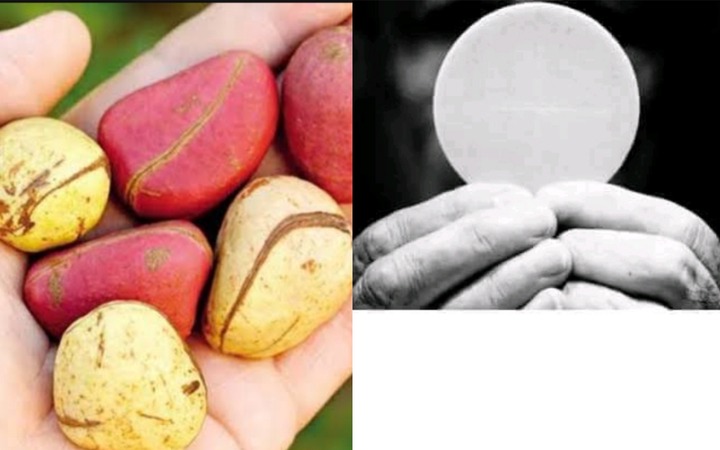 The Igbo group IGBO BU IGBO is simply of the opinion that Igbos should know that culture was before Christianity came. Some parts of the post reads: Where we raise the Kola made by God. they raise bread made by man. Then we declared who bring kola brings peace, they too declared "This is the bread of life. We offer peace, they offer peace.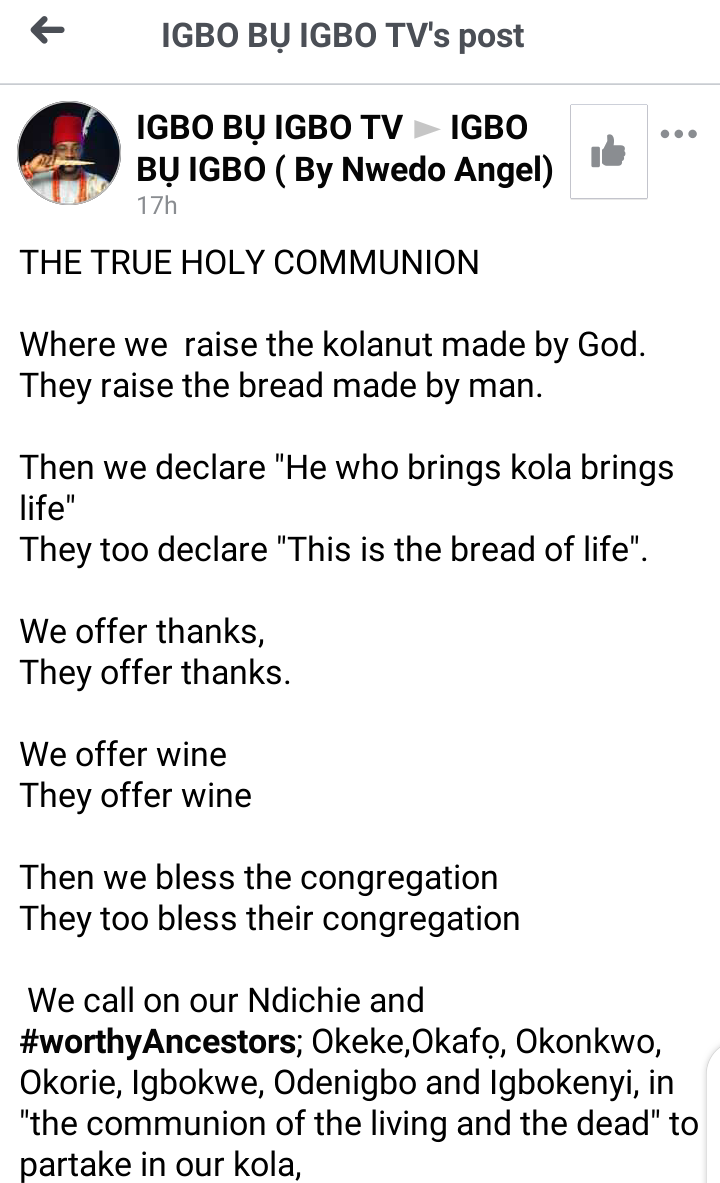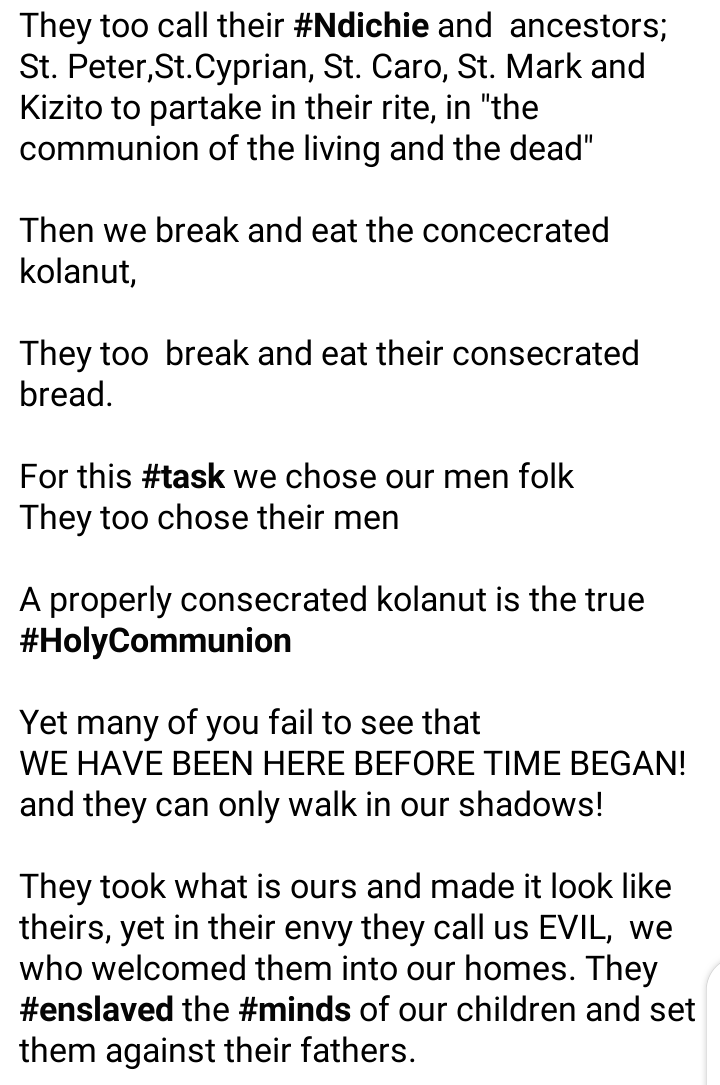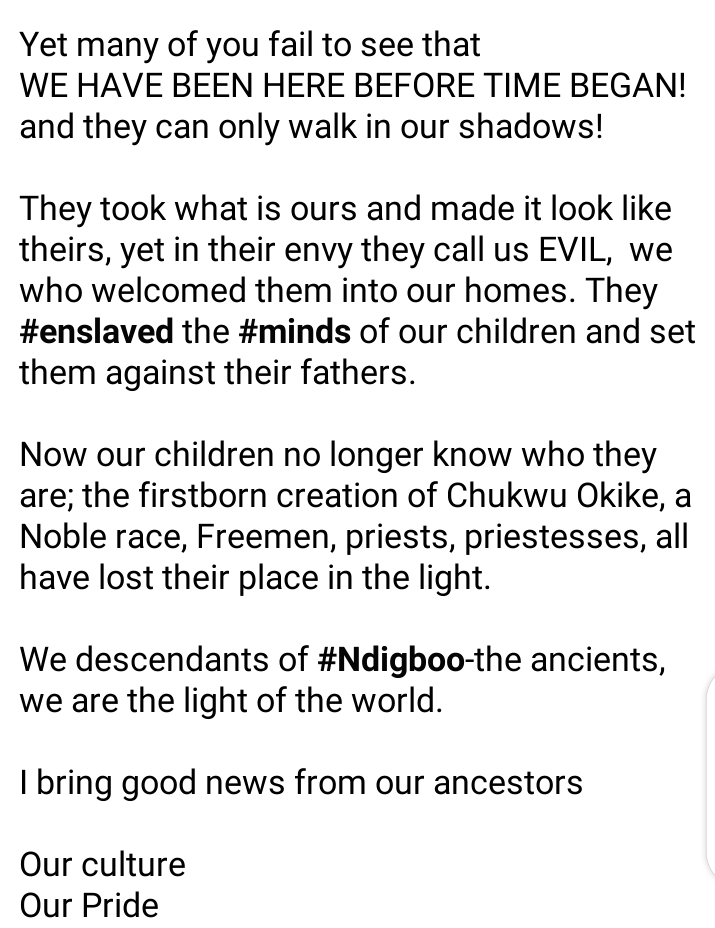 After reading the post, i scrolled to the comment section of the post and saw that most Igbos were in support of the post, praising and desiring to share it. Below are some of the comments made on this post: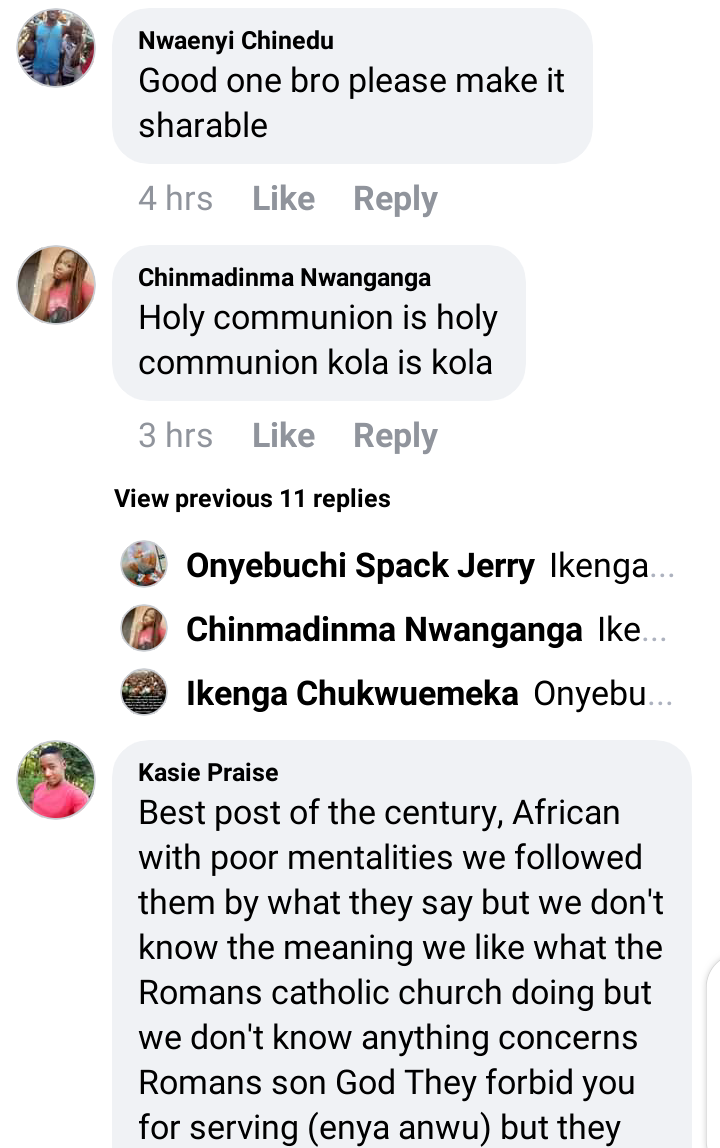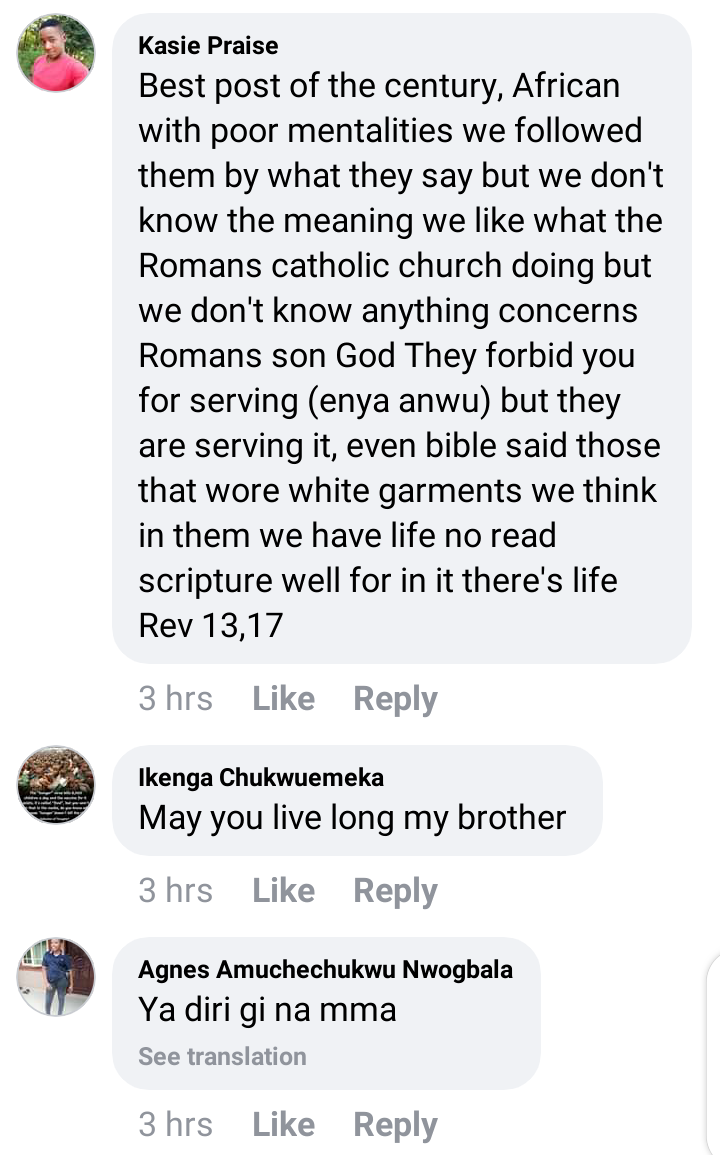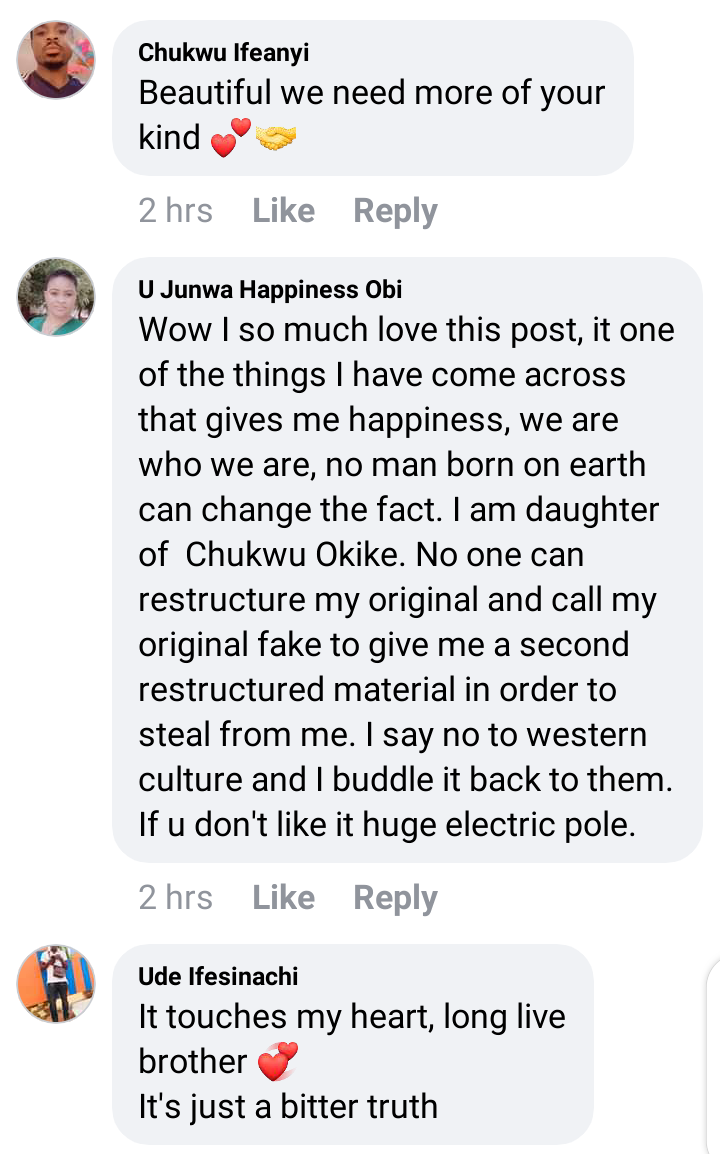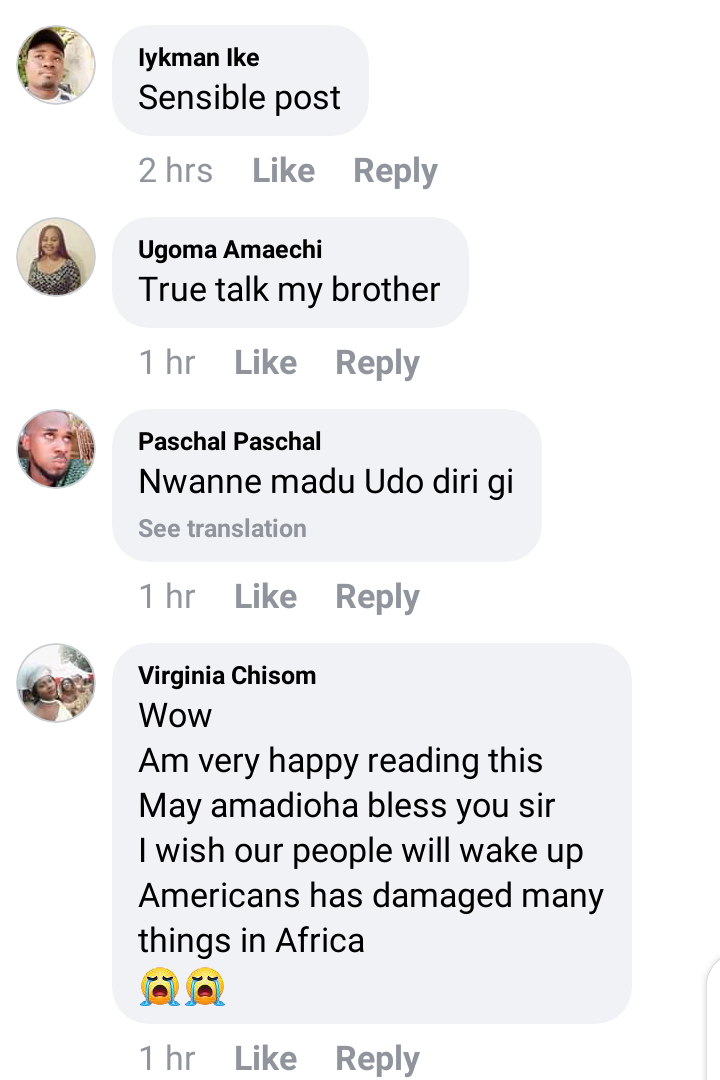 An average igbo believe we are descendants of Jacob (Israel), now how do we connect this my fellow Igbos.
Content created and supplied by: MichaelPD1st (via Opera News )