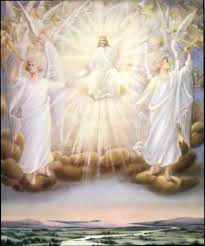 One very significant question man need to ask is, why me?
Why does Satan had to transfer his aggression on me?
Frankly, the whole fracas between God and Satan does not and shouldn't involve man, at all. To be precise,the whole fight was between God and him,but why man,why us?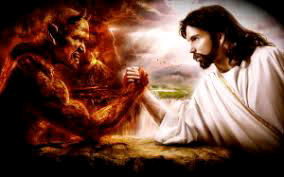 Apart from the fact that Satan and man were created at the same time(although might not be on the same day;please, let us read Genesis 2:1) their assignments and reasons for being created differs. 
Do not in any way be deceived by some theologists,or biblical scholars that,Satan had lived millions of years before man,that is a pure blatant lie. There are no books,aside the Bible,with details of how the universe was created,including how man and Satan were formed.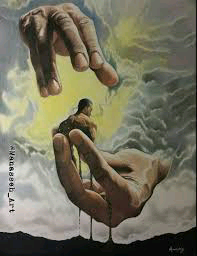 While Satan was made a spirit (creation) and with precious stones, and instruments of music adorning his internal systems (formation), man was made a Trinity, made male and female(creation) and formed in red dust(formation). 
Satan was formed to do the bidding of God and man(likewise every other angels), in fact, he serves man most(please let us read Revelation 22:9).
The ministry of each archangels differ, Satan was a traffic minister in music,and songs(he composes and bears the worship of man to God), thus he is referred to as a traffic minister(other versions has different word for traffic,but it simply means the activities of Satan,as a mediator between heaven and earth: from man to God.). This ministry was revoked from him and contained in the holy ghost after his fall.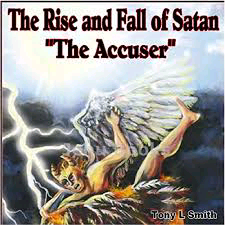 The book of Ezekiel 28:13-19,Revelation 12:7-11,unveils extensively the epistle of Lucifer,his fall and condemnation to hell. One significant section of the nature of the aftermath of his fall on earth is seen in Revelation 12:12
 ( Few excerpts)
   "...woe to the inhabitants of the earth and of the sea! for the devil is come down unto you, having great wrath,because he knoweth he hath but a short time"
   ( KJV)
Satan didn't just hate man. There is something about every angels,that appears somewhat envious.
Let us read 1Peter 1:12
 The later part of this text has a mysterious wordings
      "...which things the angels desire to look into"
Angels are minsters, they are spiritual beings,made perfectly in the image of God(they're entirely spiritual being,inside out). They do not have human flesh(but celestial bodies,without blood). However,they have some kind of bodies that could also be touched. 
In 1peter 1:12, we see that, angels seems very bothered about the activities of man. That was the exact feelings of Satan, he knew God loves man, and has given him everything. 
The man,is the central project of God. The reason for heaven,and earth,is because of man, to the glory of God. 
Everything about heaven is set primarily to satisfy man. 
This Satan had seen and being grieved(having thought he was unjustly treated by God,transfers the aggression to man,to purposely strike back at him. Satan knew God loves man, and would do everything to defend him,thus he grievously condescends to destroy man,even by using man to destroy himself,thus successfully making man guilty of his personal activities before God.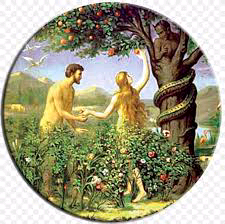 The covering of Satan,has since ages prevailed successfully on man. His coverings,is the most important, as this conceals his existence. As much as God dows not exactly care much about him,in revealing his life history to the earlier prophets(what's the point,he is a condemned crooked,already), but, we also need to research more in the spirit through the holy ghost to discover more onnthe fallen cherubim. 
Man is in trouble, (of course,the diverse problems ) and Satan has always been justified of the problems of man. He will ever be, even in judgment,as he would only tempt,yours is either fall for the temptation or prevail) .
The only sure way out of the diverse evils lf Satan,is Jesus Christ. 
God Bless You.
What do you think about the present predicament of the universe, which is as a result of the fall of Satan, and that of Man?
Please, do comment, like and share the article.
Image credit:
pinterest.com
Tony L. Smith.
https://www.google.com
Content created and supplied by: OlowookereAO (via Opera News )