Have you connected to your heavenly Father this afternoon, put God in front of whatever challenges and opposition that may want to stand in your way.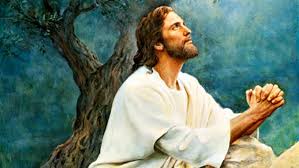 Believe it with all your heart, because there is a surprise package allocated to you, your tormentors and those that mock and laugh at you will not be able to recognize you Any longer.
Wheresoever you are say these prayers:
1. Lord i thank you for your protection since morning till. I thank you for your faithfulness and mercies upon my life.
2.Lord Jesus I don't want today to run out without me seeing your miraculous hand I'm my life and family, your favour upon my life and unmerited blessings.
3. Anywhere they sit down to monitor me, my finances, my family, my children, my academic, my prosperity, my health, my wife ,my husband I command their mirror to be crashed in Jesus name. Amen.
Thank you Lord for I know my prayers are answered in Jesus name.
Please share to loved ones.
Please follow for more.
Content created and supplied by: Newsinfo.hub (via Opera News )