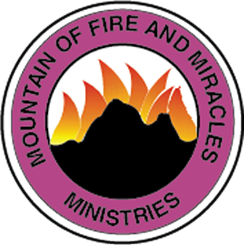 TEXT: 2 KINGS 2-19:23, ACTS 13-6
Before praying take a worship song.
Pray these prayer points dangerously.
1. Oh Lord give my enemies basket to be fetching water in Jesus' name.
2. Innocent blood cry against my enemies till they give up in Jesus' name.
3. Let the blood of my enemies turn to poison in their bodies in Jesus' name.
4. The enemy that wants me to feed today and be hungry tomorrow, Oh Lord burst their stomach in Jesus' name.
5. I smash the head of every strongman troubling my life to the wall of fire in Jesus' name.
6. The forest my enemies are staying in order to attack me, demons of the forest eat them up in Jesus' name.
7. Wicked elders that are angry with my goodness, Oh God, let the rage to death in Jesus' name.
8. Any power trying to tie me to a candle, let the candle burn them to ashes in Jesus'name.
9. Oh God move my enemies from tragedy to tragedy in Jesus'name.
10. Every power writing my name down for evil,let the writer of the name and the book catch fire together in Jesus'name.
11. The enemy setting trap for me,hand of God draw me out of their trap and kill my enemies inside the trap they set up in Jesus'name.
12. Every enemy carrying sacrifice against me Lord command them to eat their sacrifice and die in Jesus'name.
13. The dance of darkness over my life,let that dance turn to madness in Jesus'name.
14. Any wicked power that wants to waste me, Oh Lord announce their obituary in Jesus'name
15. Any power receiving negative training against my life, Oh Lord destroy their brain in Jesus'name.
16. Any wicked man or woman that has buried any animal to change my glory, OH God bury them with their animal in Jesus' name.
17. Any power that wants good people to forget me, Oh Lord tear their lives apart in Jesus'name.
18. Fire of maggot fall upon my enemies and bring forgetfulness into their brain in Jesus'name.
19. Those mocking me Oh Lord slap them by the mouth and mock them in Jesus'name.
20. Confusion and noise of cry begin to reign in the camp of my enemies in Jesus name.
Content created and supplied by: Fashjosh (via Opera News )