DR. L.W DE LAURENCE, THE MAN WHO ATTEMPTED TO BE JESUS CHRIST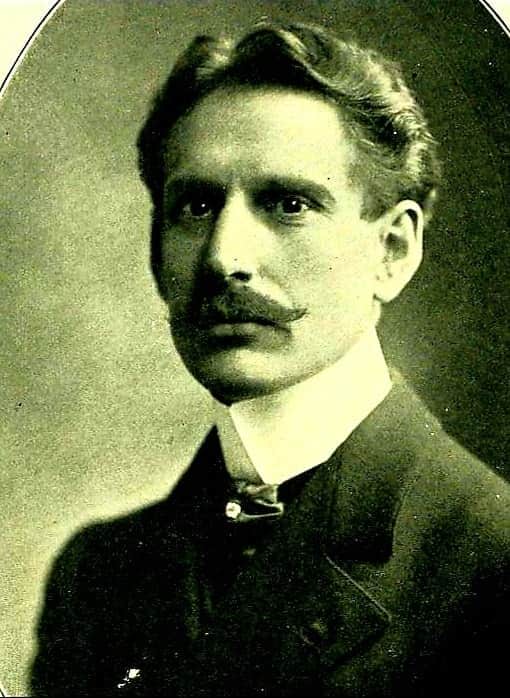 Born in 1868, he grew up reading occult books, soon he became famous with hundred of followers. He performed so much stunts to the amusement of people.
Soon he dived into astral projection and medium. From realm to realms. He started feeding people with his encounter with devil and demons. 
He didn't stop at that, he started publishing occult books and materials to promote the devil. He boast of seeing the devil at the same time terrorizing everyone around him.
As of 1934 there was actually nothing he had not attempted with occult powers. Early in 1935, some of his followers began to project him as greater than Jesus.
As we all know whenever a man is about to be destroyed, his neck starts bending. He too started telling the people the same until one day he told them, he would die and rise up again in 3days like Jesus.
He went from one place to another, telling them he would proof to them that Jesus is no where God, he would die and rise up again. 1936 came as prepared, he gave instructions to his followers and died through conjuration and chants. 
The truth is, it was an astral projection trick he pulled. Everyone in Chicago gathered to see that Jesus resurrection as mere stunt that could be pulled by anyone.
September 11th 1936, while the people were watching a light like sun ray filled the place he was placed just as he was rising up, he was struck by thunder three times.
If you are still thinking that there is hope for you without Jesus, the devil have deceived you. Only Jesus saves and keep a man secured.
No power, no occult, astral forces or other medium means can grant you salvation. After the destruction of De Laurence other occult group he silenced started writing and speaking against him.
Stop meditating on occult books, it will lead to destruction. There is a way that looks good before men, the end thereof is death and destruction, Proverbs 16:25.
Here is the full screenshots of the whole story by Prophet A.T Joel: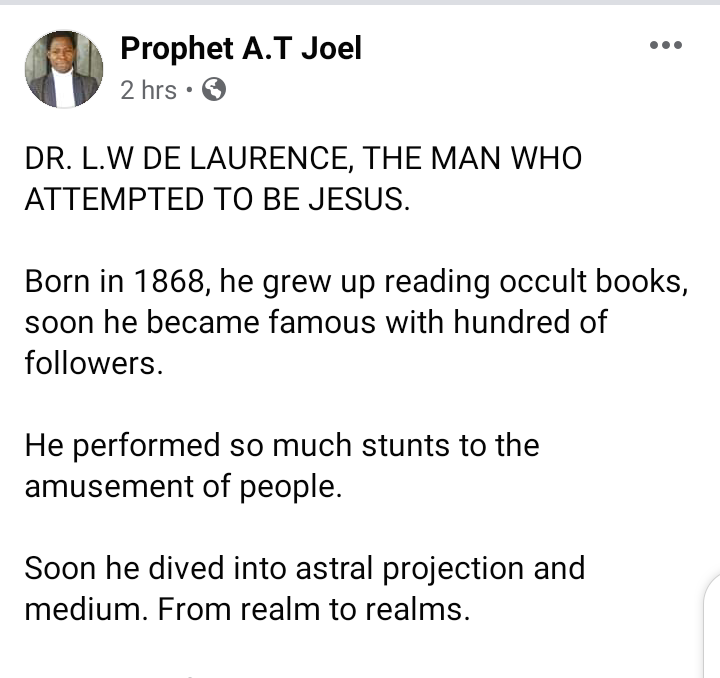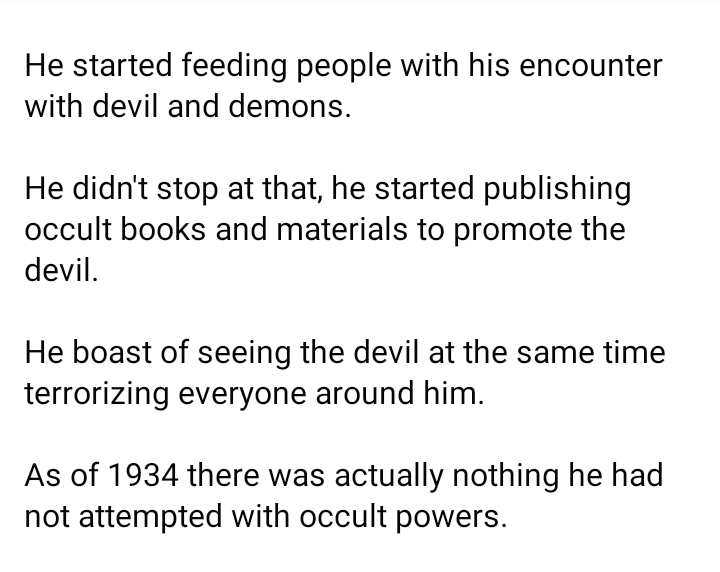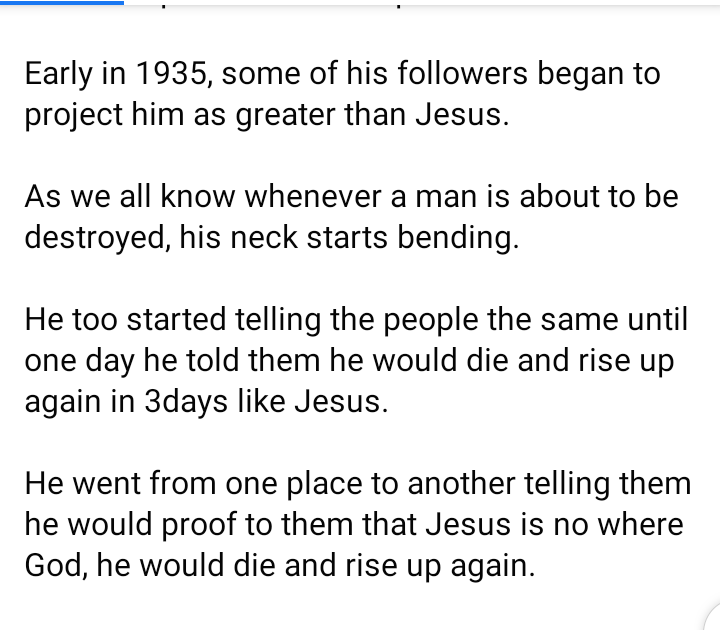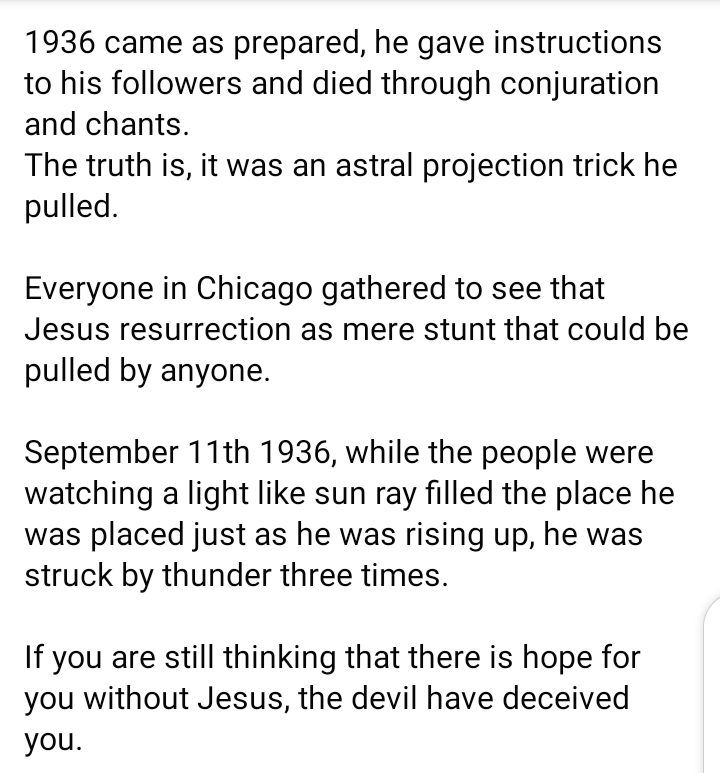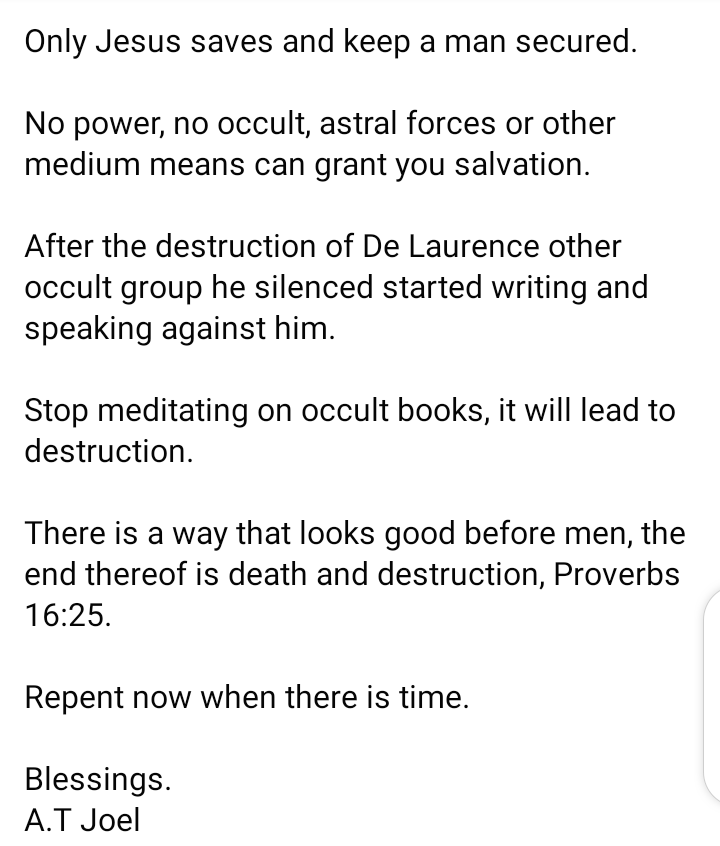 Source: Prophet A.T Joel
Content created and supplied by: KayWealth (via Opera News )