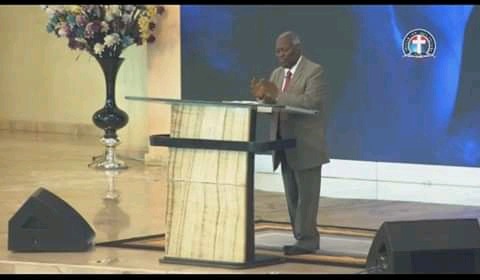 It is not today things have been happening in the body of Christ. And there is nothing new under the sun. Nothing is strange to God too, we might only remain in some form of darkness because we couldn't see farther as human.
Let nobody deceive anybody, the gospel of Christ is a gospel without walls. No denomination can monopolize it. Gone were the days when somebody will stand by the pulpit to preach "we are only set of people going to heaven" - lies. Blatant lies.
Personally, I must say with all sincerity here that by the grace of God I have never by any reason had any ounce of regret in any denomination. I had a very smooth sail, and I am not in anyway against anybody. I am only against what God is against, and that is WRONG MANAGEMENT OF PEOPLE VIA DENOMINATIONALISM.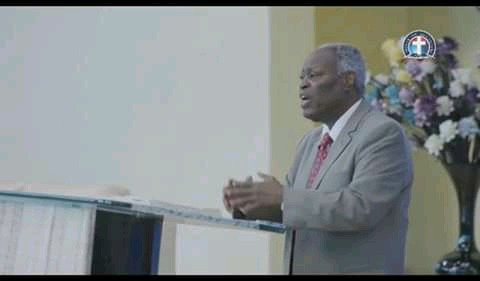 One great thing I have got to love about God is that He will always have His way no matter every human tendencies to box Him into a corner. Those who try to obey Him will enjoy, but those who disobey Him will surely suffer. If He also chooses to have mercy on some people, He will use others to frustrate them so they can eventually obey God.
Also I have got to discover that massive assignments given to anyone by God is never a sign such person is greater in the kingdom of God, but only in the kingdom of men. So nobody can cajole anybody again with biggest congregation, or massive turnout of people. To whom much is given, much will be required. A common private intersessor can have more stars than a G. O of Universal church if God deems it fit to be so and by what He alone sees.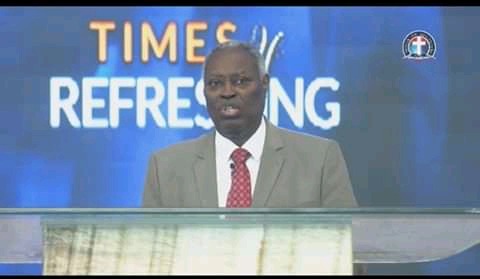 I want every Christian to also realize, nobody can actually defend a doctrine that only God can defend. The Bible cannot die even when all men dies. God will always raise people with whom He will defend Himself, and His word through them. As much as God loves orderliness, He also loves scattering people so they can preach the truth everywhere they go. He knows why He raises people for different purposes and this cannot be questioned.
Apostolic Faith Mission Portland Oregon by Mother Florence Crawford was an offshoot of Apostolic Faith Missions Azuza street Los Angeles. Mother Crawford broke out when there was problems with administration of doctrine at the Azuza headquarters. God saw in a woman a spirit that was ready to preserve the truth and God backed her up. William J Seymour, the leader of Apostolic Faith Missions wasn't happy about it, but there was nothing he could do to avert the breakaway. Mother Crawford registered her church with the same name at headquarters but at Oregon she started her work which spreads across the world now.
Reverend Timothy Oshokoya was a C. A. C Christ Apostolic Church Evangelist. He left when he came across the gospel tracts from Apostolic Faith Oregon. He left because he felt the use of water and psalms in CAC for healing is not biblical. That there should be no medium of operation than the name of Jesus. They persuaded him to stay, he did not. He knew God was calling him for another thing in His same kingdom. Did God blamed him? No. God had a great hand in it.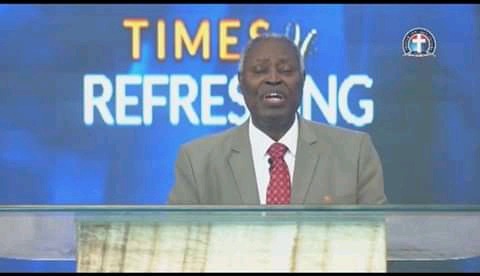 Pastor Kumuyi became born again, sanctified at Apostolic Faith mission in Ijebu. That was April 5,1964. He continued to learn musics, but as it was a custom then, you have to keep learning Bible at Sunday school for nine years and if you are baptized in the Holy Ghost is when you can join main church workers as a worker. You can be engaged in other voluntary works either, but not main work during services. So, pastor Kumuyi was not a worker per say till he left Apostolic Faith Church. He was however very dedicated and consecrated. He was called to join worker later but he declined seeing that they wanted to break rules for him. He sensed in my opinion, that the offer wouldn't be too good for what God was raising him for. They actually had a plan to make him a head of campus outreach as there was nothing like that then. He used his salaries for the development of God's work in AFC, he even bought a bus and so on.
On the day of interview, an eye witness told me specifically that as W. F. reached the entrance to interview office for church workers, he turned back and refused to join the working team. He said, he needed to be baptized in the Holy Ghost first. And before this time, he had been preaching the gospel all about. Which the church administration didn't like. It wasn't part of the church custom for those who are not workers to be doing that. Even the church workers can't do mass evangelism, they will rather distribute gospel tracts about and invite people to the church so they can have experiential experiences of salvation and not just wishy washy kind. Little did they knew God has many ways of saving people, not just one methodology.
They tried to stop the then young W.F Kumuyi from organizing Bible studies and mass evangelism, but he wasn't going to cooperate with the authorities. He decided to obey God rather than church authorities. He would ask questions during Sunday school and they won't want to answer him openly. They will tell him to come privately. They warned him to stop Bible study or leave the church. He wouldn't yield. So they had to excommunicate him by force. They told ushers to escort him out or so. He will still bring his converts to church and stay outside to ferry them home after service. He was stubborn to stick to God's call upon his life.
By the time he got baptized in the Holy Ghost in 1974 at Birmingham UK, where he went for his post graduate assignment, he had started a parallel fellowship at Lagos. So there was no way he could come back to join AFC workforce again. The excommunication later came around 1977 or thereabouts. He inaugurated Deeper Life Bible church around 1981, around same period he got married to his first wife of blessed memory.
And through DLBC, many more souls are being brought into God's kingdom. There is no doubt God raised Pastor W. F Kumuyi.
This is what I have noticed so far.
Do we realize that it is not raw sin that will send many leaders to hell?
It is rather how they judge matters and how they handled people. Most especially if they fail to realize God is greater than them and can decide to use people anyhow He wants.
Do we notice that must people who suffered under the ministry of another person tends to also handle people under them the way their former leaders handled them?
They soon forget how they suffered and begin to handle others the same way. They will never allow people who want to go and start a separate work of the gospel to go with peace of mind. They inherited their former leaders traits too.
Do we notice most church organizations in this part of Africa operates like capitalists?
They don't pay Ministers well under them and if they do, they will do it with stringent constitution that can make someone who resigns to lose all his entitlements. That is black people for you. Something white people hardly do. They hold human resources in high esteem,we don't value that here. A pity.
I hope through this story many people will learn something very basic. That it is God that rules in the affairs of men. And that God can decide to separate people for His own special use away from wherever denomination he or she comes from. The only thing God will never do is to raise people who will water down the scriptures. Never,God will not do that.
Let all and sundry thereby know this, that God is never a God of their denomination only. Jesus came to save all, and we must recognize that from generations to generations Jesus will be raising people He will use beyond our denominations.
We will thereby make God happy by helping people to achieving God's mandate rather than victimising them out by frustration. God will surely proof Himself right in people's life as long as He is the one that calls them, but we should always remember not to continue in a way we were wrongly treated when treating others. We should break this evil curse over Africa. With Latunde Akin
May God's will be done in our lives. In Jesus name. Amen.
Content created and supplied by: Lightresearcher (via Opera News )
Opera News is a free to use platform and the views and opinions expressed herein are solely those of the author and do not represent, reflect or express the views of Opera News. Any/all written content and images displayed are provided by the blogger/author, appear herein as submitted by the blogger/author and are unedited by Opera News. Opera News does not consent to nor does it condone the posting of any content that violates the rights (including the copyrights) of any third party, nor content that may malign, inter alia, any religion, ethnic group, organization, gender, company, or individual. Opera News furthermore does not condone the use of our platform for the purposes encouraging/endorsing hate speech, violation of human rights and/or utterances of a defamatory nature. If the content contained herein violates any of your rights, including those of copyright, and/or violates any the above mentioned factors, you are requested to immediately notify us using via the following email address operanews-external(at)opera.com and/or report the article using the available reporting functionality built into our Platform See More