Take 60 Seconds to Pray This Prayer - Bishop Oyedepo Tells Nigerians
Bishop David Oyedepo has once again asked Nigerians to pray a certain prayer for 60 Seconds as a way to kick-start the day and a lot of people are already taking part in this prayers which he asked everyone to pray.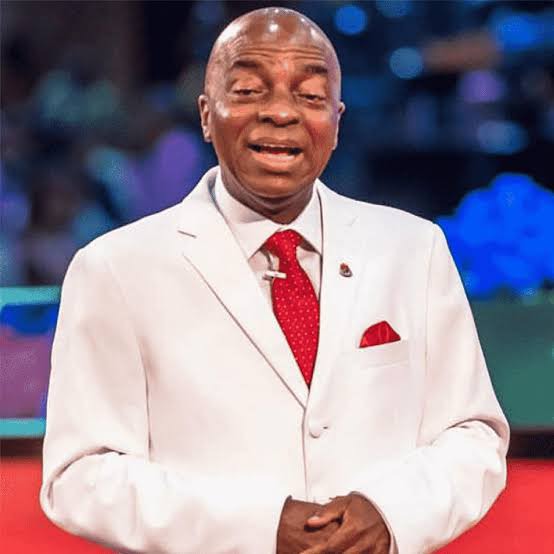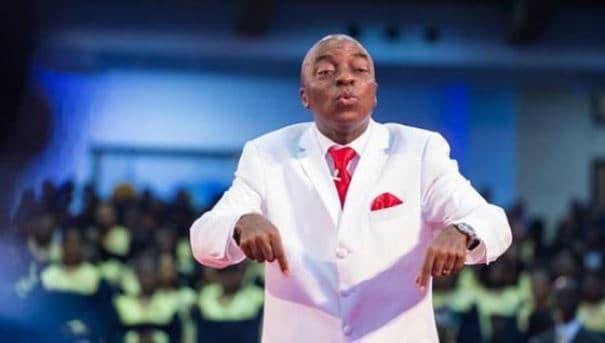 As a Man of God who has shown everyone the goodness of serving God, a lot of people believe in him and surely, they feel after this prayers, God might finally give them answers to whatever they have been praying for and you can also get your breakthrough also by saying this prayer below.
Father, in the name of Jesus, continue to send us the rain of your Word of righteousness that sanctifies, thereby empowering our spiritual life into next levels this year.– Prov. 4:18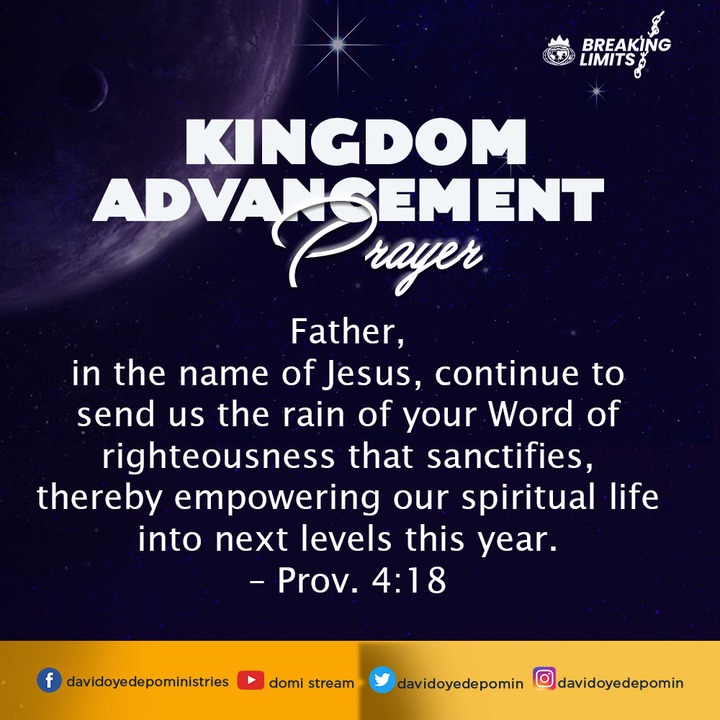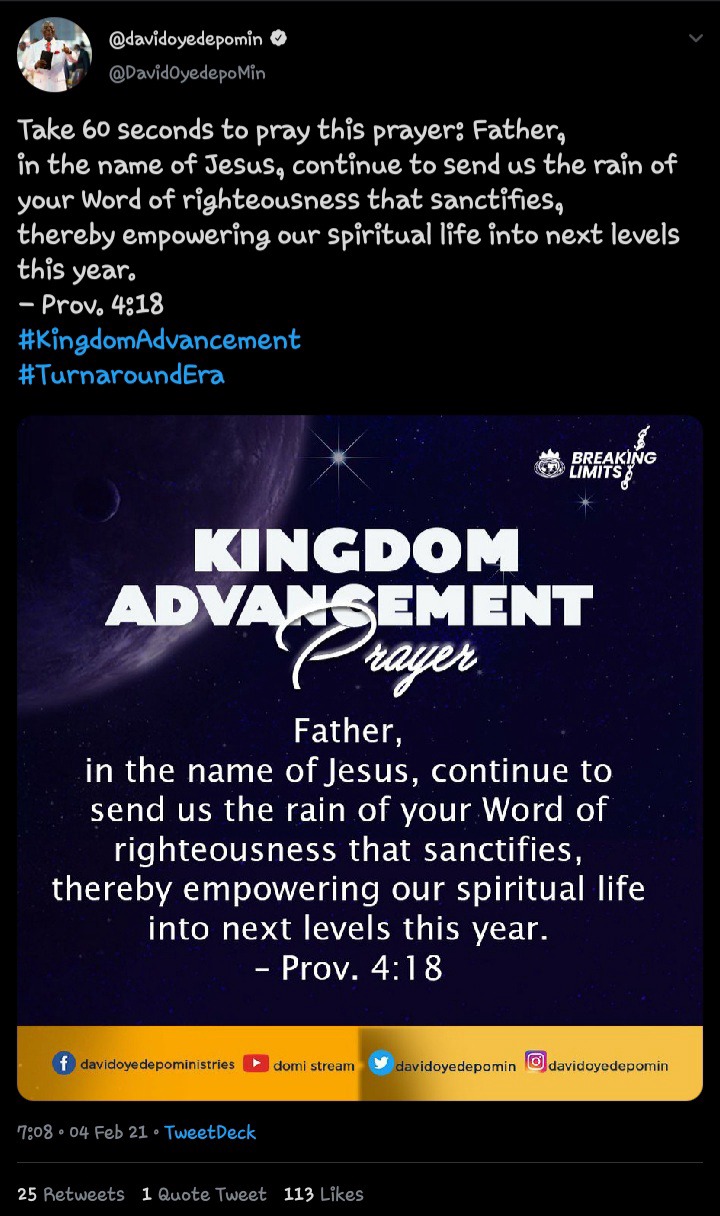 I strongly believe that if you can take 60 seconds to pray this prayer, God will surely continue to send you the rain of his word of righteousness that sanctifies. Also, you should claim this prayer by leaving an Amen below.
To get more articles from Bishop Oyedepo, follow me on this app.
Content created and supplied by: Amebohome (via Opera News )