Bismillah Rahman Rahim.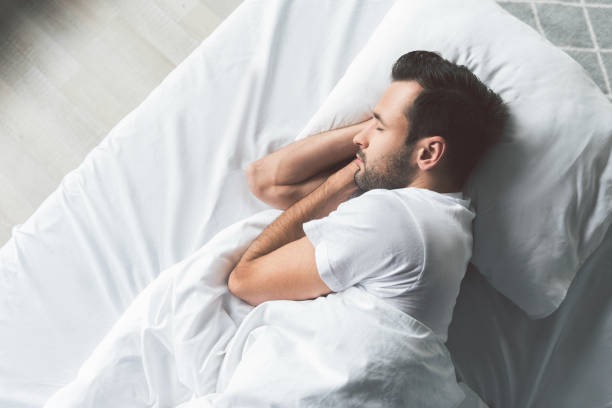 As we all know Islam is a complete and true religion from ALLAH sent to the last prophet Muhammad (peace be upon him) to convey his message to all mankind and jinn.
The prophet came and he delivered all messages of ALLAH without leaving a single part of human life untouched.
Islam is the only religion that gives guidelines on everything related to human life, even to the smallest things you might ever think of.
Islam teaches us manner to sleep and what to do before sleeping.
Below are the manners and what to do before sleeping.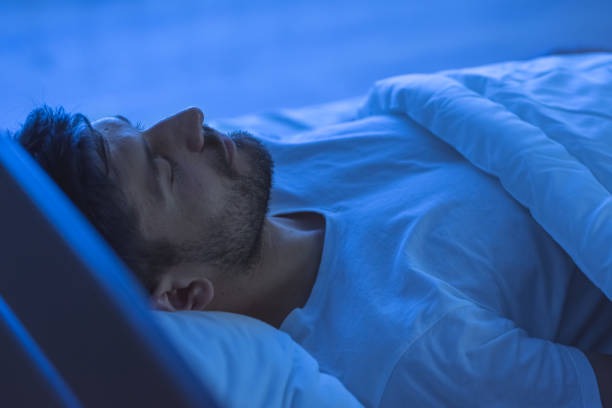 1. PERFORMING ABLUTION.
Performing ablution before going to bed makes one be in a state of purity and make s the Angels seek forgiveness for us while sleeping.
Sayyiduna Ibn 'Abbas (radiyallahu 'anhumu) reported that The Prophet (Allah's peace be upon him) said:
'Purify these bodies and Allah will purify you, for any slave who goes to sleep in a state of purity has an Angel that spends the night with him. Every time he turns over, [the Angel] says, 'O Allah! Forgive Your slave, for he went to bed in a state of purity.'
(Al-Mu'jamul Awsat of Tabarani, Hadith: 5087)
2. SLEEP FACING THE QIBLAH.
The QIBLAH is the direction we always face whenever we perform our daily prayers. It is encouraged to do this base on the hadith below.
Imam Abu Dawud (rahimahullah) has recorded a narration from some family members of Sayyidatuna Ummu Salamah (radiyallahu'anha) that the bed of Rasulullah (sallallahu'alayhi wasallam) would be positioned like a person is positioned in his grave, with the Masjid being at the head side.
(Sunan Abi Dawud, Hadith: 5004, Chapter on where to face while sleeping. Also see Majma'uz Zawaid, vol.10 pg.121)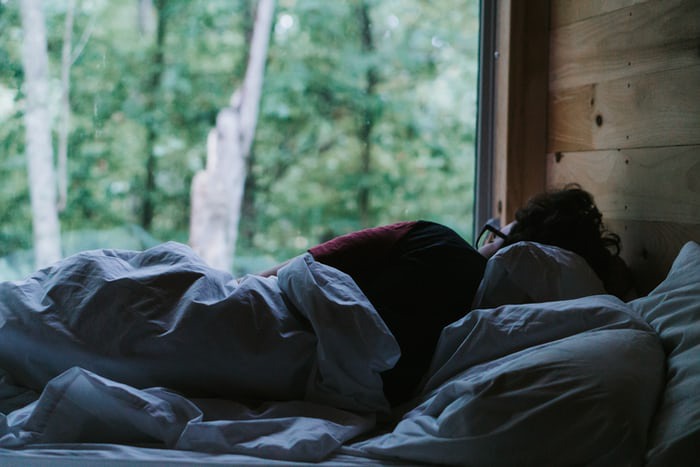 3. SLEEPING WITH YOUR RIGHT SIDE.
Sleeping with/on one right side on bed is one of the manner of sleeping, as sleeping of the left side is not good in islam except if something warrant it.
According to a saheeh hadeeth narrated from al-Baraa' ibn 'Aazib, the Prophet SAWS (peace and blessings of Allaah be upon him) said: "When you go to bed, do wudoo' as if for prayer, then lie down on your right side…" (Narrated by al-Bukhaari, al-Wudoo', 239).
4. RECITING THESE 3 SURAH.
When you are on bed about to sleep You should cupped your hands and blow inside it without spit .
It was narrated from 'Aa'ishah (may Allah be pleased with her)
That when the Prophet (blessings and peace of Allah be upon him) went to his bed every night, he would put his cupped hands together, then blow into them, then recite into them Qul Huwa Allahu ahad, Qul a'oodhu bi Rabb il-Falaq and Qul a'oodhu bi Rabb il-Naas [i.e., the last three soorahs of the Qur'aan), then he would wipe his hands over as much of his body as he could, starting with his head and face, and the front part of his body. He would do that three times.
The word translated here as blow refers to spitting lightly and drily.
Narrated by al-Bukhaari (5017).
5. RECITING AYATUL KURSI AND THE LADT TWO VERSES OF SURAH AL BAQARRAH.
Reciting these two staare very powerful against all form of evil during sleep.
The Prophet (sal Allahu alaihi wa sallam) mentioned that whoever recites it when going to bed then one is protected from Satan. In another hadith Prophet (sal Allahu alaihi wa sallam) mentioned that when someone recites Ayat Al-Kirsi, he will protect until the morning. Two angels are deputed to protect him.
This Ayah (verse) has many virtues, from these virtues are:
The Prophet described it as the greatest ayah in the Quran
It is considered to be protection from all types of evil.
In it the Most Great Name of Allah is mentioned
And Allah Knows Best!
Reference: Surah al-Baqarah 2: 255, Al-Bukhaari.
6. SAYING THE FOLLOWING DUA .
بِاسْمِكَ اللَّهُمَّ أَمُوتُ وَأَحْيَا
In Your Name, O Allah, I die and I live.
Bismika Allaahumma 'amootu wa 'ahyaa.
Al-Bukhari, Muslim 4/2083.
سُبْحَانَ اللَّهِ (ثلاثاً وثلاثين) وَالْحَمْدُ لِلَّهِ (ثلاثاً وثلاثين) وَاللَّهُ أَكْبَرُ (أربعاً وثلاثينَ)
Subhaanallaahi (33x) Walhamdu lillaahi (33x) Wallaahu 'akbar (34x).
Glory is to Allah (Thirty-three times) Praise is to Allah (Thirty-three times) Allah is the Most Great (Thirty-four times).
Al-Bukhari, Muslim 4/2091.
Doing all these will protect you from all form of evils and You also earn rewards as you sleep.
JARZAAKUMULLAH KHAYRAN AS YOU READ AND SHARE TO OTHERS AS MUCH AS POSSIBLE TO BENEFITS
Content created and supplied by: Albayahn-fihi-deen (via Opera News )
Opera News is a free to use platform and the views and opinions expressed herein are solely those of the author and do not represent, reflect or express the views of Opera News. Any/all written content and images displayed are provided by the blogger/author, appear herein as submitted by the blogger/author and are unedited by Opera News. Opera News does not consent to nor does it condone the posting of any content that violates the rights (including the copyrights) of any third party, nor content that may malign, inter alia, any religion, ethnic group, organization, gender, company, or individual. Opera News furthermore does not condone the use of our platform for the purposes encouraging/endorsing hate speech, violation of human rights and/or utterances of a defamatory nature. If the content contained herein violates any of your rights, including those of copyright, and/or violates any the above mentioned factors, you are requested to immediately notify us using via the following email address operanews-external(at)opera.com and/or report the article using the available reporting functionality built into our Platform See More