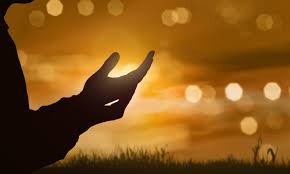 Rock of ages, hear my cry listen to my plead please save me from all powers of enemies.
Lord I thank you for how you have help me today, thank you for favour and an unmerited grace that you have shower on me
Thank you for keeping me safe from accidents and all manners of evil.
Jesus I thank you for not allowing me to go hungry for feeding and providing for my needs.
Lord I have an heartfelt prayers please answer me.
Lord in this country without money one will leave a frustrated and tattered lives. Father please open the deep of heaven and earth please shower me with money
Provide money that I will be able to use to take care of my family and meet my needs and also bless the people around me.
Save me from the grip of poverty.
Lord let me be a testimony, of a person you can help and change their story, do something in my life that the world can see that you are the only lifter of men.
Bless my business and my family, grant me good health. Heal me of every disease and sickness affecting my body.
Thank you Jesus, I will forever appreciate you..
Good morning everyone please say this prayers with faith and the heavens will open for you.
Aaàmen
Content created and supplied by: Rewarder (via Opera News )