God will always confirm every Words of his. No wonder the scripture says in Isaiah that "God confirms the word of his servant and performs the counsel of his messenger.
I will like you to give God the glory due unto his name this morning, he's worthy to be glorified and to be praised. The Psalmist says it's a good thing to give thanks to God and to sing praises unto his name oh Most high.
Appreciate the faithfulness of our God and ask for forgiveness of sins. Sins hinders access to answer prayers.
However, Declare This Prayer To Silence the enemy of your destiny;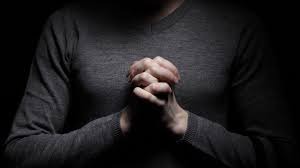 - By the blood of jesus christ, I disarm and destroy every enemies of my Glorious Destiny.
- Whatever won't let me go, go down for me now in the name of Jesus Christ. I take power to subdue Every demons around my life.
- God's Vegeance is answering in the camp of my enemies now. In the mighty name of Jesus Christ.
- from henceforth my destiny will experience speed in Jesus name and the name of the lord shall be glorified. Thank you Jesus Christ for answered prayers (Amen).
Content created and supplied by: MarxelWrite (via Opera News )