I realm don't know what some people gain from lying about great men of God, why will they bring up lies just to try and destroy someone's image?
Bishop Oyedepo as we all know is a great man of God who started his ministry from the ground up, from few members to millions of members all over the world.
Bishop Oyedepo is a man of God who believes in the miracle power of the Almighty God, he believes in prayer and fasting and that is why he is a very respectable man of God.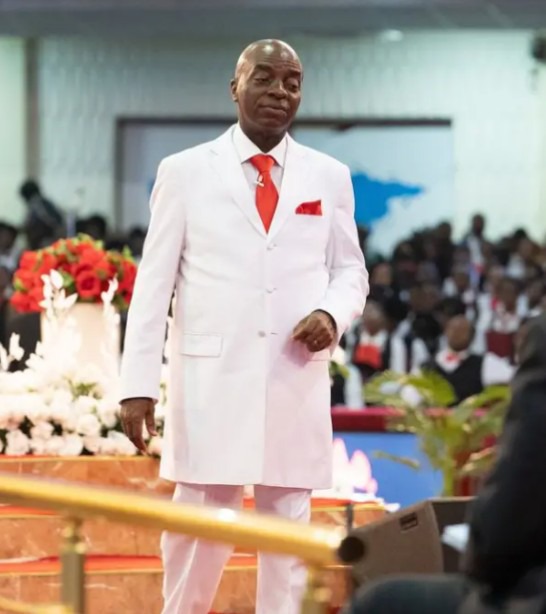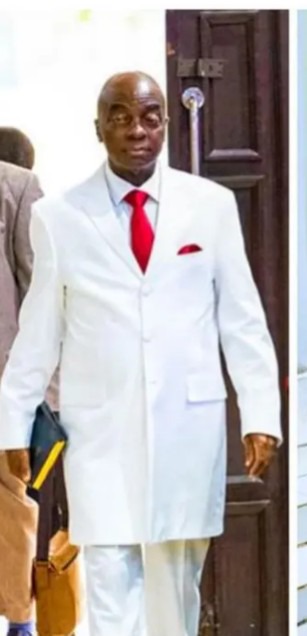 Click on the follow button above for more current updates and more interesting articles. Also like this article and drop your comments below. Thank you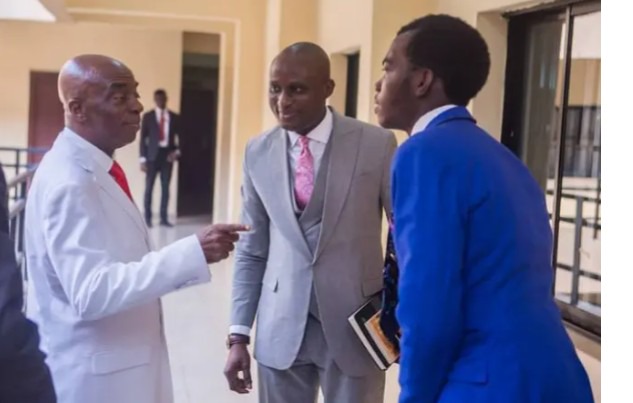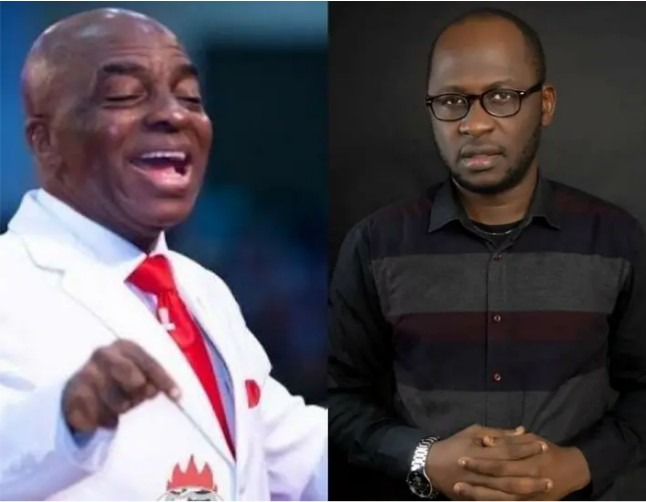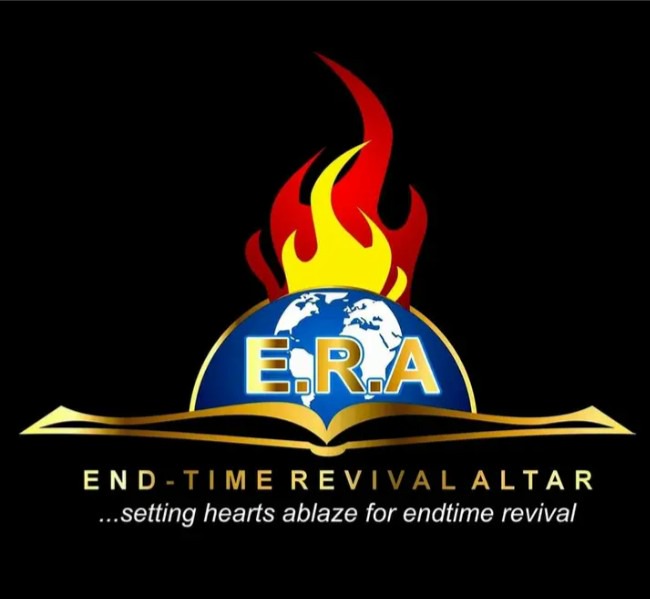 Wonders they say shall never end, just recently an Evangelist by the name Iyke Oriaku who is the founder of End-Time Revival Altar posted something on social media and according to him, someone else told him about all these pastors.
See what he posted: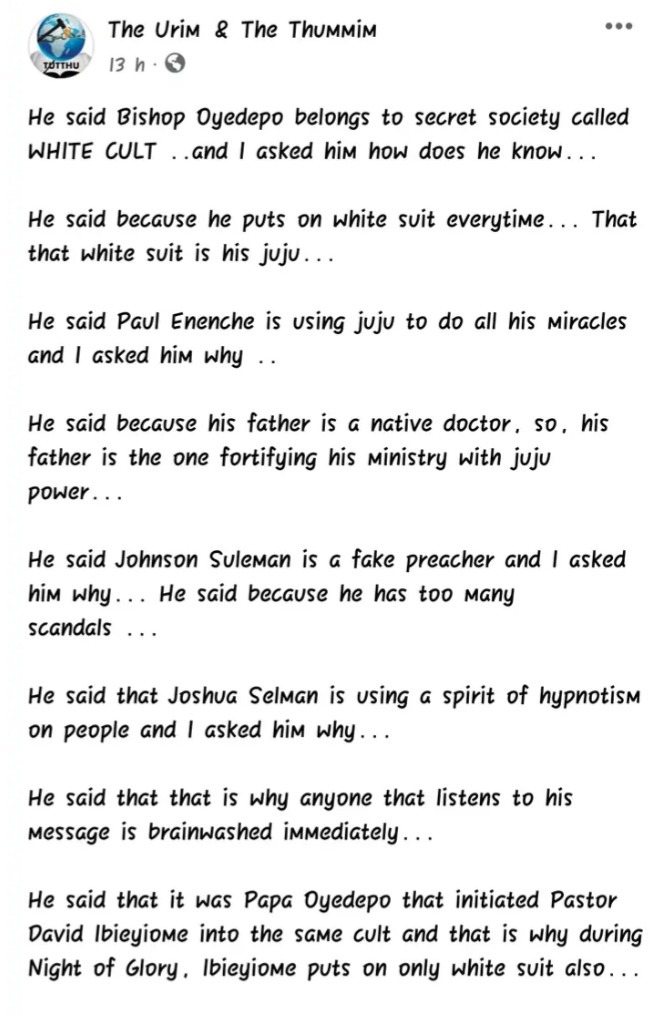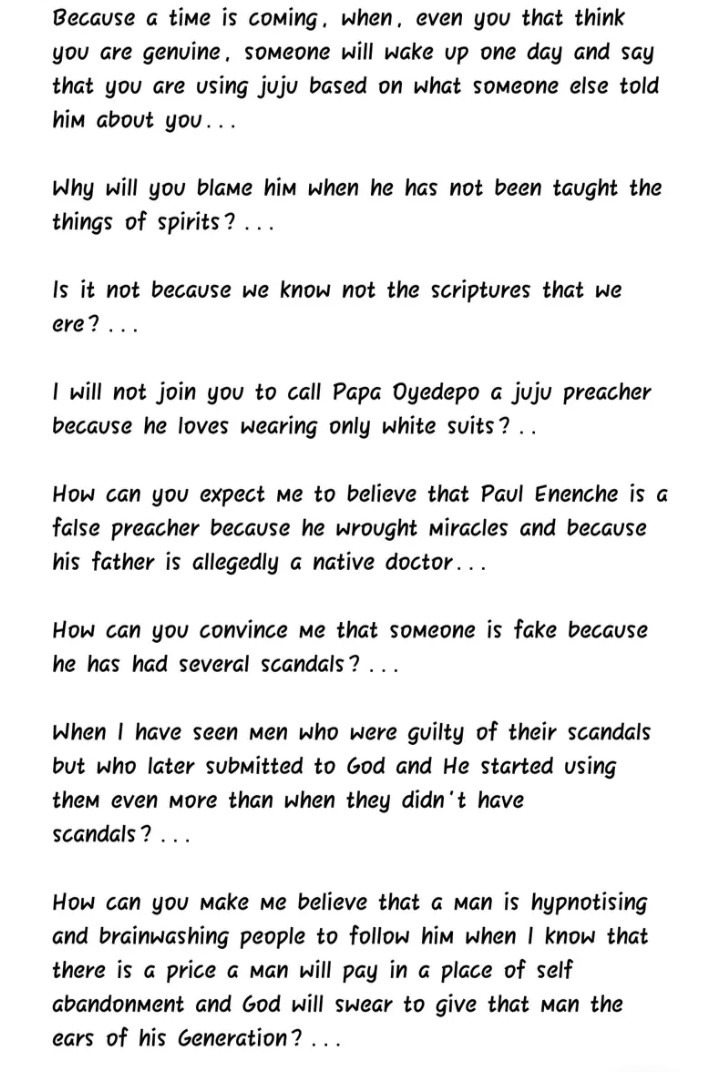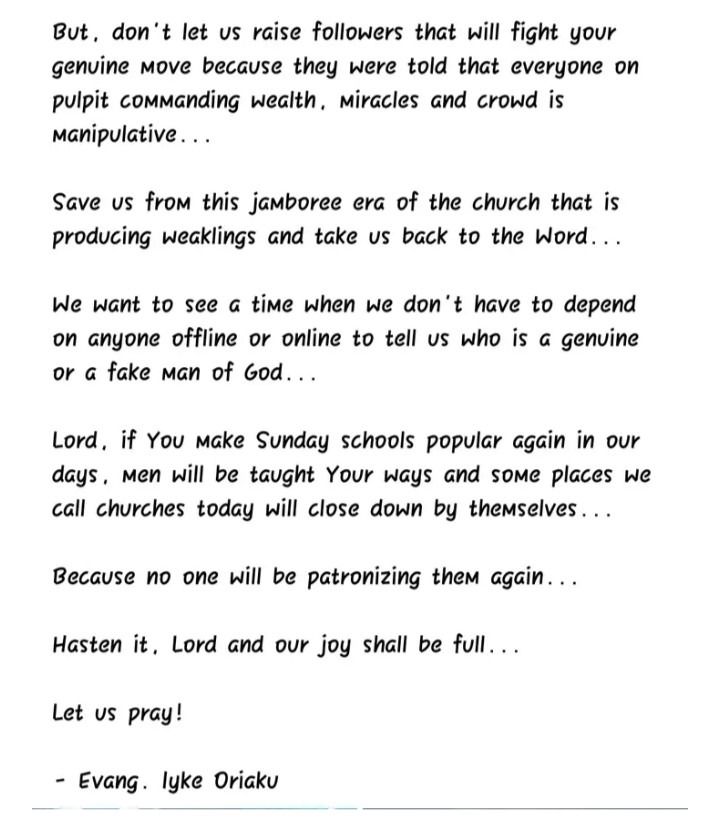 I know all these Pastors are great man of God, most especially Bishop Oyedepo.
People have to know and understand that Bishop Oyedepo is not in any cult, the man just wears white probably because it stands for purity.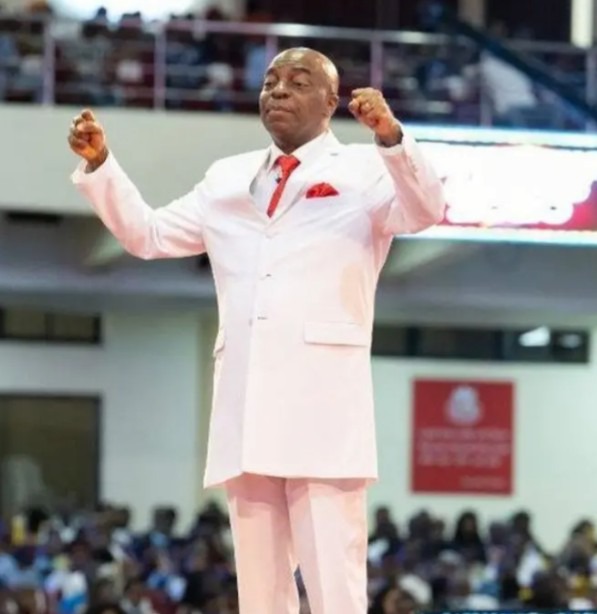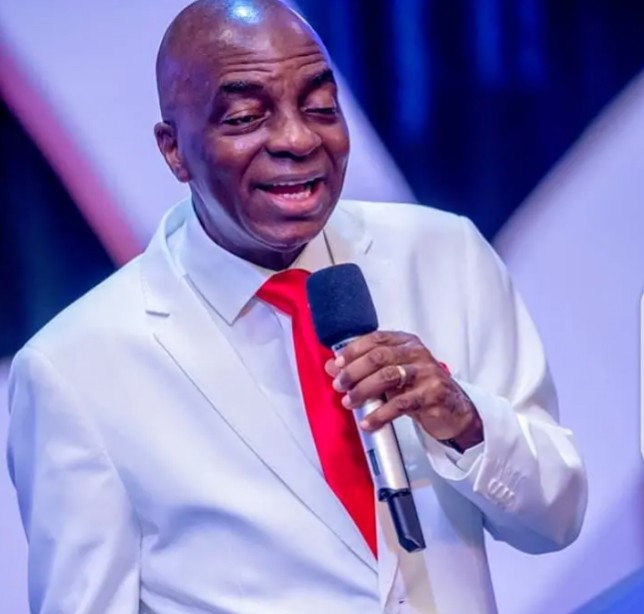 We need to stop making up lies and bad stories to destroy peoples image, only God will judge.
What do you think about the so many lies people are saying about great Men of God?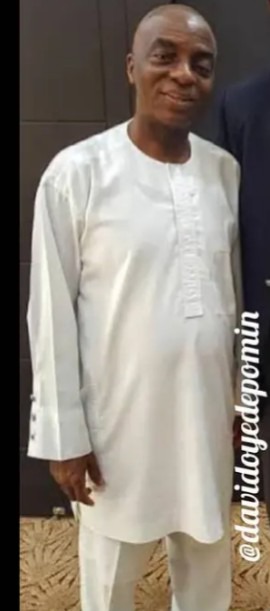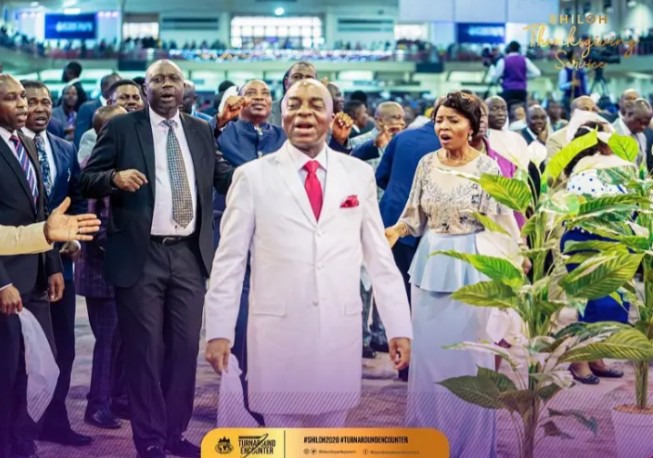 Content created and supplied by: Dexter5683 (via Opera News )