What was it like for Mary? This thought permeates our hearts at Christmas; this beautiful young woman, chosen by God, to give birth to Jesus. How can Mary tell her parents that she will become pregnant by the Holy Spirit? "What about Joseph," Mary wondered, "will he abandon me?" She could not bear the thought of others laughing at him. In her heart, Mary knew God had chosen Joseph for her.
Mary sat weeping in her home with her parents while she told them the story, "An angel approached me and told me I was favored by God and that I would become pregnant" Mary explained (Luke 1:26*).
Her mother and father looked at her in amazement. "Mary that can't be true, no one will believe it," her mother said. "Have you slept with Joseph?"
It's true mama," Mary replied. "I told him it was not possible, that I have never slept with a man." Mary looked at her parents. "Then he asked if I knew that my cousin Elizabeth, as old as she is, is six months pregnant. And then he added that nothing is impossible with God" (Luke 1:36).
"You must tell us exactly what happened," her father said. He was angry that their daughter might lie to save herself embarrassment and yet fearful of God.
Mary began speaking very quietly, "The angel Gabriel came to me and told me I was beautiful with God's beauty, inside and out. I was so shaken I didn't know what to think. What kind of greeting is that, I thought. Then he said to me in a voice like no other I have ever heard, 'Mary, you have nothing to fear. God has a surprise for you, you will become pregnant and give birth to a son and call him Jesus.' I swear, it's true, papa."
Unbelieving, Mary's parents looked at each other and at Mary, "Is that all?" they asked.
"No. Then he told me my baby will be great and will be called the son of God, that he will be given the throne of his father David and will rule Jacob's house forever. He said that his kingdom would never end. I really don't understand, papa." Mary looked frightened.
"Well, then what did he say?" her mother asked.
"He said the Holy Spirit will come upon me and that the power of the Highest will hover over me, that the child I conceive will be called Holy, Son of God" (Luke 1:35).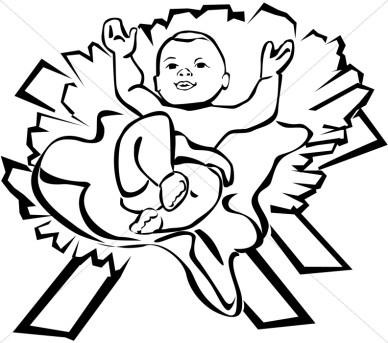 "Then I knew," Mary said. "I told him that I saw it all now, that I was ready to serve God and if this was God's will, then let it be so. Then he was gone" (Luke 1:38).
The Bible tells us in Luke 1:39 that Mary left hastily and went to visit her cousin Elizabeth in the hills of Judea. Was it to get away from the gossip, the stares and the embarrassment of being pregnant, fearful no one would believe her? No, she left quickly to see if Elizabeth was in fact pregnant in her sixth month as the angel Gabriel had said. What was primitive travel during the early stages of pregnancy like for Mary? It must have been very difficult. She must have known the discomfort of being pregnant, the morning sickness, being tired, having no energy, the look of her swelling body as it grew larger. Mary stayed with Elizabeth for three months before she returned to Nazareth (Luke 1:56).
Joseph, one of the most eligible bachelors in all of Nazareth, was deeply in love with Mary and had asked her parents for her hand in marriage. Jewish custom did not allow sexual relations during a betrothal period, which could be broken only by "divorce." When Joseph discovered that Mary was pregnant – not knowing of the miraculous conception – he thought of divorcing her because he knew the baby was not his (Matt. 1:19).
Joseph was a kindhearted man. He did not want Mary to endure the scandal and rejection of being an "unwed mother" and he did not want to divorce her. It wasn't unusual under Jewish law for a woman to be stoned to death if she were found to be pregnant and unwed or if she committed adultery (Deut. 22:24).
Joseph tossed and turned, he could not sleep, worried about what would be the best way to handle the situation. He was determined to take care of things quietly so Mary would not be disgraced. The angel Gabriel appeared to Joseph in a dream. The angel told Joseph not to be afraid to take Mary home as his wife, because the child she conceived is from the Holy Spirit (Matt. 1:20). When Joseph woke up, he went to Mary and said, "Come let's go home." Joseph and Mary married, but the marriage was not consummated until after Jesus' birth (Matt. 1:24-25).
The Bible teaches that all this took place to fulfill what the Lord had said through the prophet (Matt. 1:22). "… The virgin will be with child and will give birth to a son, and will call him Immanuel" (Isaiah 7:1).
After Mary and Joseph married, Caesar Augustus issued a decree that a census was to be taken of the entire Roman world. Everyone was required to return to his own town to register. Because Joseph belonged to the house and line of David, he traveled from Nazareth to Bethlehem in Judea, the town of David (Luke 2:1-5).
Mary and Joseph made the long trip to Bethlehem very late in her pregnancy. What was it like for Mary when they came into Bethlehem and she went into labor? Joseph quickly went from inn to inn looking for a room. Because so many had traveled to Bethlehem for the census, the city was crowded and there was no room for them in any of the inns in town. Finally, one innkeeper told Joseph they could stay in the stable.
What was it like for Mary to have her son born in a stable? "And she gave birth to her firstborn, a son. She wrapped him in cloths and placed him in a manger, because there was no room for them in the inn" (Luke 2:7).
Shepherds tending their sheep in the neighborhood heard the news of the birth from a choir of angels singing, "Glory to God in the highest, and on earth peace to men on whom his favor rests (Luke 2:14).
The shepherds, amazed, said to one another, "Let's go to Bethlehem and see this thing that has happened …" (Luke 2:15). They hurried into the town and found Mary and Joseph in the stable with the Christ Child lying in the manger, just as the angels had said (Luke 2:16).
The shepherds told everyone they met what the angels had said and about the baby. Everyone who heard was impressed with their story. The shepherds returned to their flocks, glorifying and praising God for all they had seen and heard, it was true just as the angels said (Luke 2:17-18, 20).
What was this Holy night like for Mary? The Bible tells us that "… Mary treasured up all these things and pondered them in her heart" (Luke 2:19).
For to us a child is born, to us a son is given, and the government will be on his shoulders. And he will be called Wonderful Counselor, The Mighty God, The Everlasting Father, The Prince of Peace. (Isaiah 9:6 KJV)
 *All scripture verse references are taken from the New International Version (NIV) of the Bible with the exception of Isaiah 9:6. That reference was taken from the King James Version of the Bible.
Content created and supplied by: Samgift20 (via Opera News )
Opera News is a free to use platform and the views and opinions expressed herein are solely those of the author and do not represent, reflect or express the views of Opera News. Any/all written content and images displayed are provided by the blogger/author, appear herein as submitted by the blogger/author and are unedited by Opera News. Opera News does not consent to nor does it condone the posting of any content that violates the rights (including the copyrights) of any third party, nor content that may malign, inter alia, any religion, ethnic group, organization, gender, company, or individual. Opera News furthermore does not condone the use of our platform for the purposes encouraging/endorsing hate speech, violation of human rights and/or utterances of a defamatory nature. If the content contained herein violates any of your rights, including those of copyright, and/or violates any the above mentioned factors, you are requested to immediately notify us using via the following email address operanews-external(at)opera.com and/or report the article using the available reporting functionality built into our Platform See More