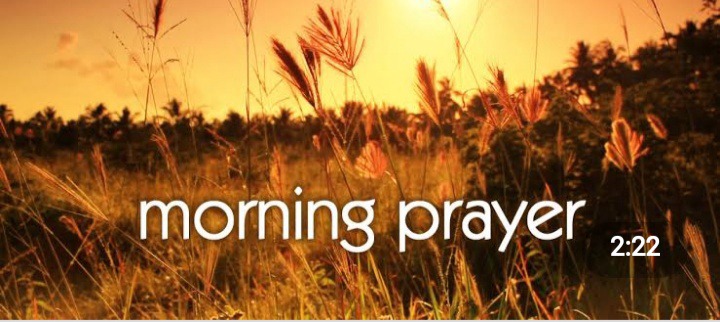 Good Morning Beloved one . Today, God in His Infinite Mercy will open a new page for you. Amen!
* As you lift up your eyes to God in expectation this morning, your nakedness shall be covered, your shame shall be wiped off and your testimonies shall abound in JESUS Name. Amen!
* As you start your journey this new day, I see the hand of God rewriting your story to a Higher Testimony.
* Get ready for Favour, Divine Lifting, Promotion, A New Glory, Variety of Food fully packed upon your dinning table. Amen!
* He (God) will give you all that it takes to survive in life. His greatness will elevate you to a higher dimensions in life. Amen!
* As it is impossible for the sun not to rise each day, this day, Jehovah Elshaddai ( the all sufficient God) shall surprise you, in JESUS Name. Amen!
* Today, the Heavens will favour you, the Earth will yield increase for you, everything God created in time, space and eternity will cooperate with you and work in your Favour.
In JESUS Mighty Name. Amen!
God bless and have a Glorious day.
Content created and supplied by: DaughtersofZion (via Opera News )