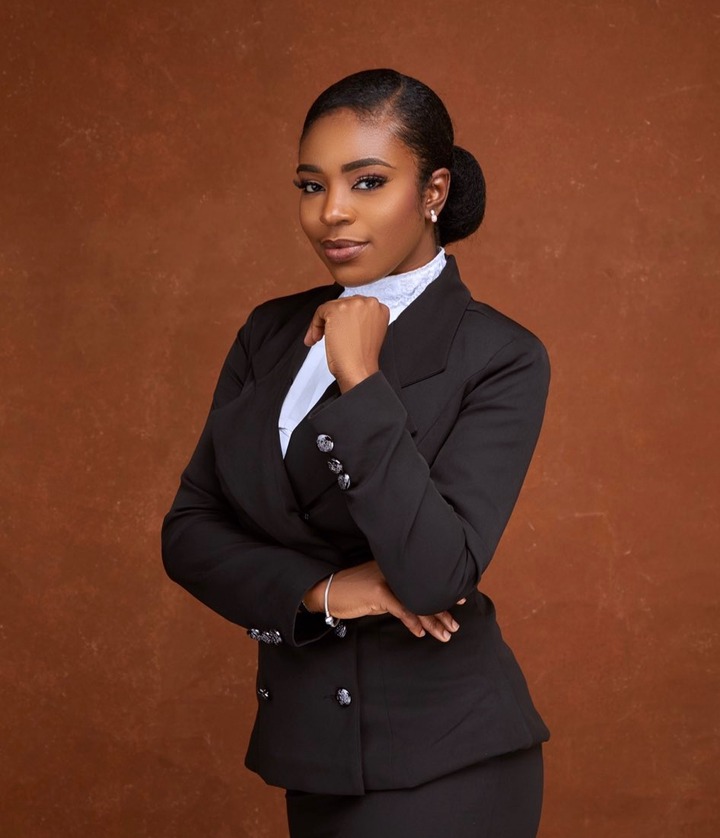 In life, everyone has reasons why they decide to choose the career they want in life. Bringing us to the fact that Governor El-Rufai daughter In-law that got married to Bashir El-Rufai took to her Twitter account to reveal the reason why she practiced law. 
And according to her statement, she made it known by saying: The reason I'll practice law is because we do not have enough Muslim northern women in the courts. We really need to do something about it. See screenshot below.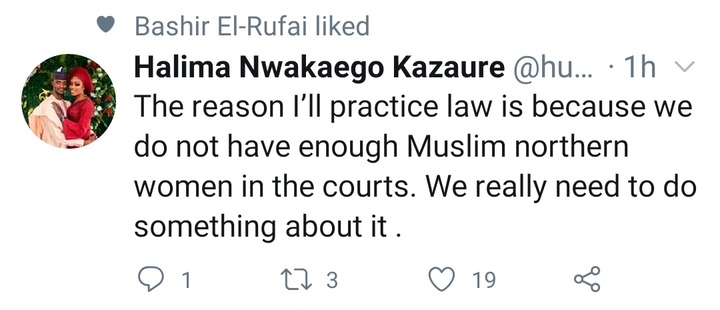 Well based on the above mentioned that she revealed, you can clearly see the reason why she practiced and studied law. She did it because the number of Muslim Northern women according to her observations were not much in court. 
I hope her reasons will motivate Muslim women from the North to practice law more, and on seeing the reason why Governor El-Rufai daughter In-law practiced law based on what she revealed. What do you think? Share your opinion in the comment section below.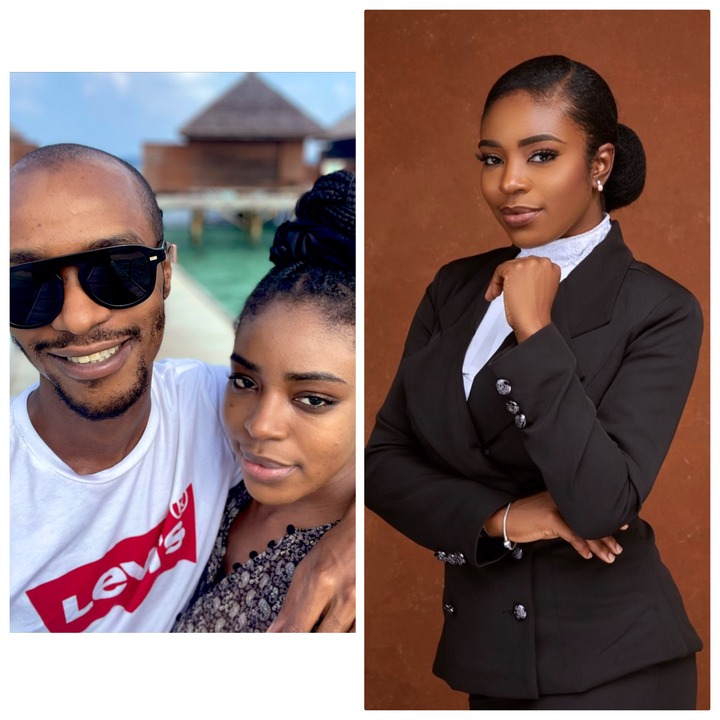 Content created and supplied by: Queenbeefashion1 (via Opera News )