Heavenly Father I adore and glorify you for counting me among those who should see this new week. Accept my praise and worship for the miracle of sleeping and waking up. Lord be exalted forever in the name of Jesus. Listen to my prayers this morning and grant my heart desires in the name of Jesus.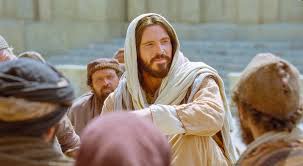 Beg God to please do these seven vital things for you.
1) Bring good news into my life in this new week. Cause me to receive calls for congratulations. Bring news of a promotion, unexpected upliftment, breakthrough and divine intervention in my life in the name of Jesus Christ.
2) Take away the spirit of death and sorrow from my family. Put everything that brings bad news far away from my family in the name of Jesus. Nobody shall die casually in my family, in the name of Jesus. There shall be no loss of life and property in the name of Jesus.
3) Father, settle every outstanding case in my family. Every court case of spiritual affliction syphoning my riches or wasting my time in life, Father, bring it to an end this week in the name of Jesus Christ.
4) Lord, turn every problem in my life into a stepping stone to greater glory. Any ancestral covenant holding me in bondage, break it up. Destroy every code liking me with the spirits of my ancestors and connect me with the spirit of Christ in the name of Jesus.
5) Destroy every Satanic agenda against me and my family. Put to shame every man or woman that has vowed to bring me down in my journey to destiny in the name of Jesus.
6) Lord, connect me with active destiny helpers in this new week. Disconnect me from destiny destroyers, destiny delayers, and those who serve as an embargo on my path to fulfilment in life.
7) Guide my steps today and beyond. Help me not to continue in sin. Bless my going out and coming in according to your promises, in Jesus name.
If you have prayed these prayers, type "I RECEIVE IT" in the comments section and never close the page without sharing with at least one person or group on social media.
Content created and supplied by: Sciencehotgists (via Opera News )